Product Description
Cordless Tool Replacement Batteries:
Brand new |Lithium Ion battery cell| 20 volts max | 2500 mAh | 50Whh
Replace Black Decker LBXR20 LBXR20-OPE LB20 LBX20,etc
Fully compatible with BLACK&DECKER BDCDMT120, CHH2220, LDX120C, LDX120SB,LGC120,LHT2220, LST120, LST220, LSW20,etc,and fit Black Decker original charger.
Made up of premium lithium battery cells, can be charged freely without memory effect, built-in integrated microchip prevents overcharging and other malfunction to prolong battery life.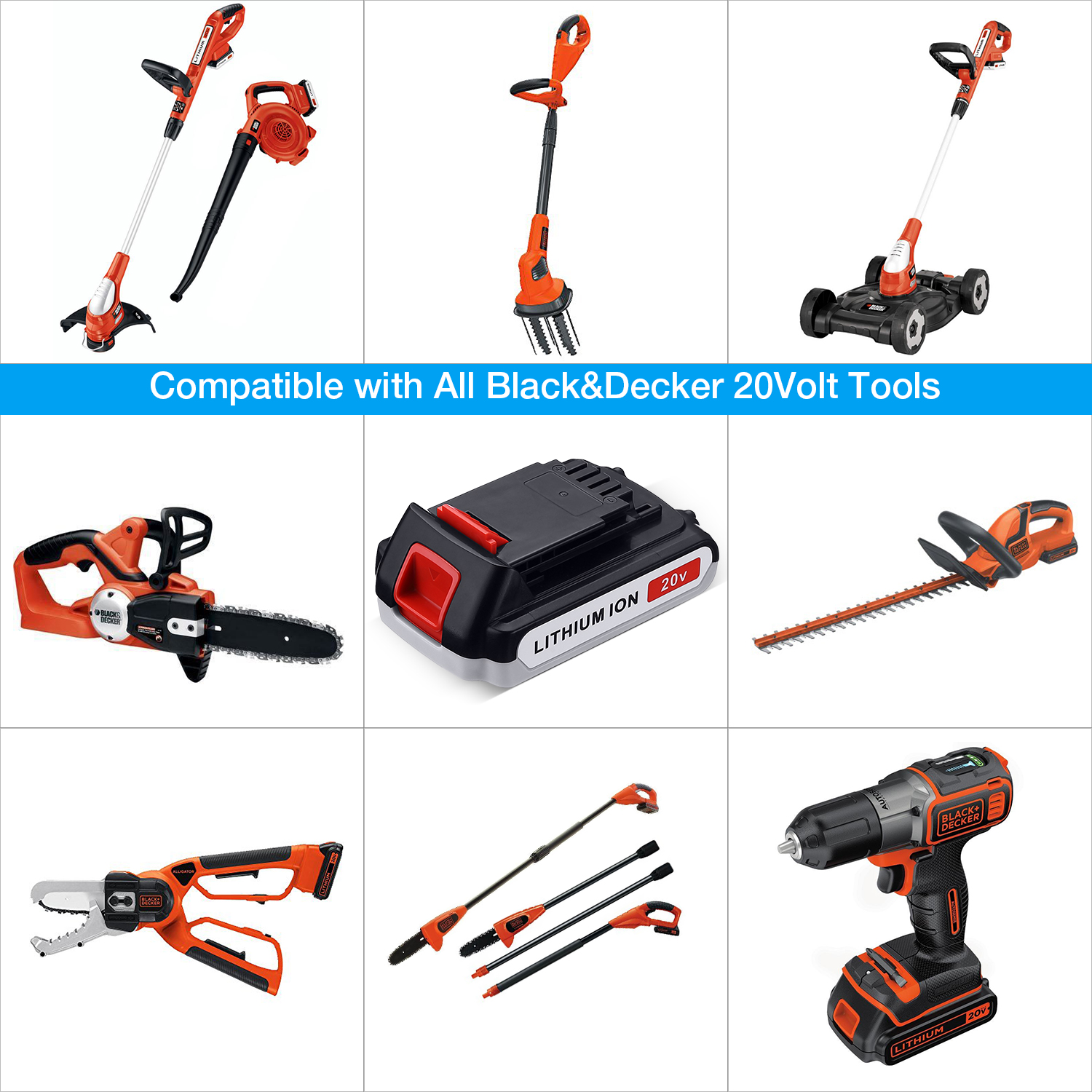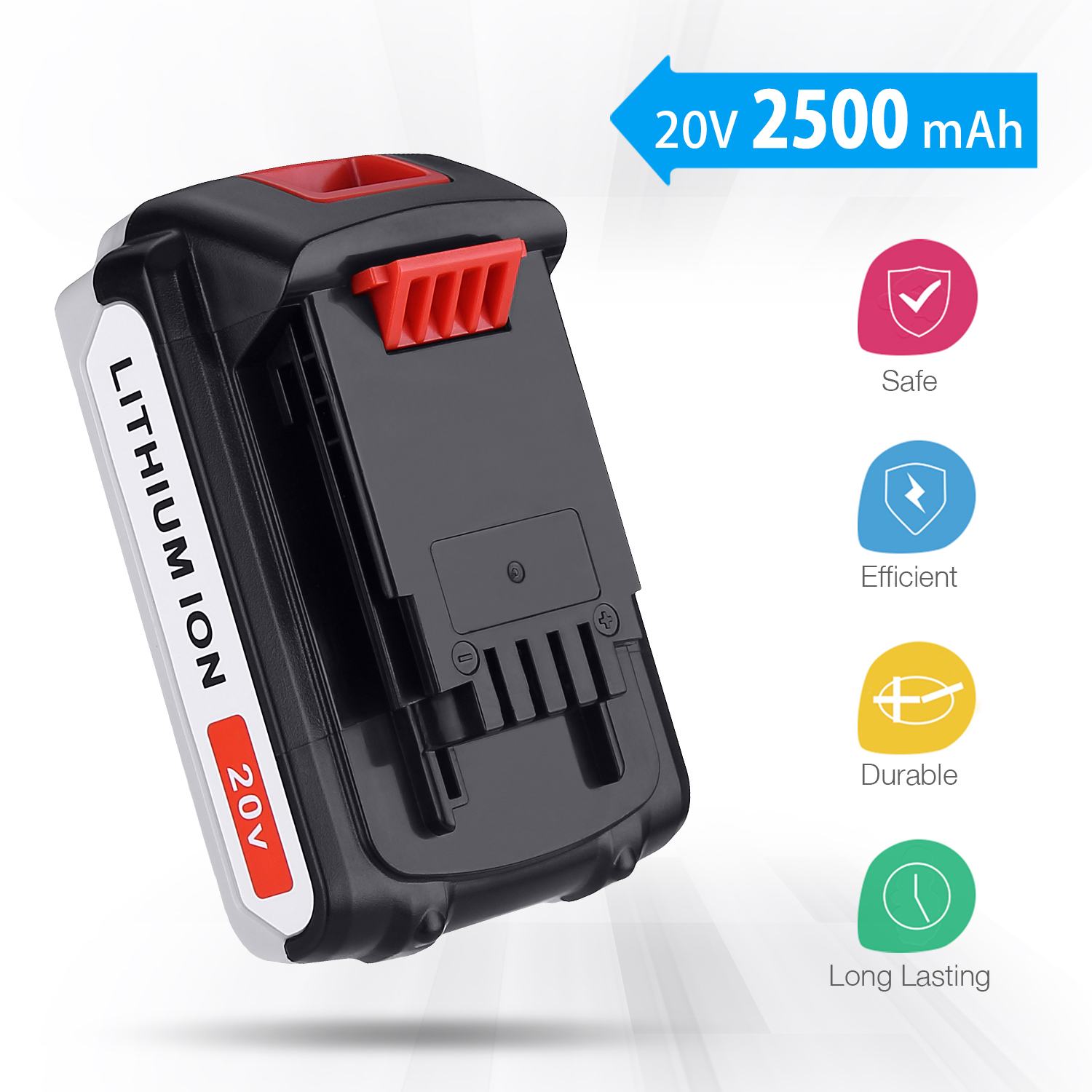 Powerextra 2 Pack 2500mah Lithium-Ion Replacement Battery :
This Battery is Designed for Black&Decker 20V Max System.
The functions are the same as the original products.
Safe with rapid-charge technology while providing overcharge and overdischarge protection to increase the life of the battery.
Fit Models:
BLACK & DECKER 20 Volt Power Tools ASL186K ASL188K
BDC120VA100,BDCDMT120,BDCDMT120-2,BDCDMT120F,BDCDMT120IA BDCF20
BDH2000SL,CHH2220,EPL188KB,LD3K220,LCC220, LCS120,LCS120B,LD120VA,LDX120C LDX120PK
LDX120SB,LDX220SB,LDX220SBFC,LGC120,LHT2220,LPHT120,LPHT120B,LPP120
LPP120B,LST120,LST220,LSW20,LSW120,SSL20SB,SSL20SB-2
Replace PN Numbers:
Black&Decker:LBXR20, LBXR20B, LBXR20-OPE, LBXR2020, LBXR20, LB20, LBX20, LB2X4020
Battery Specification:
Battery Capacity: 2500mAh
Battery Voltage: 20V
Battery Type: Li-ion
Size: 5*3.6*2.6 inches
Weight:10.6 ounces
Color: Black
Condition: Brand New High Quality
Package Contents:
2*2500mah Black&Decker 20V Replacement Battery