Product Description
Cordless Tool Replacement Batteries:
These 2-pack Powerextra replacement batteries for Black & Decker power tools are made up of premium Lithium battery cells.
The efficient Lithium battery packs are rated at 2500mAh capacity and 20 volts.
Batteries are designed with qualified battery specification and power rating.
The 20V batteries are 100% compatible with OEM Black & Decker cordless tools and chargers.
They can be used for a great variety of Black & Decker power tools.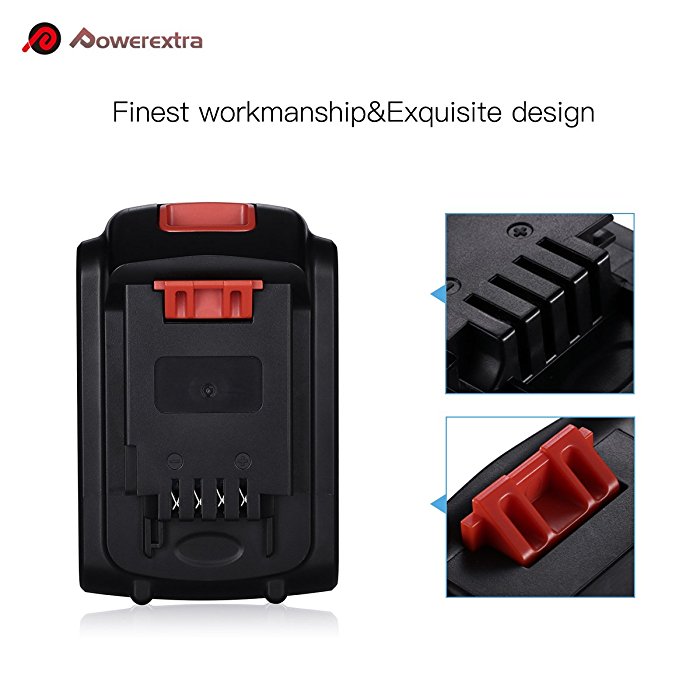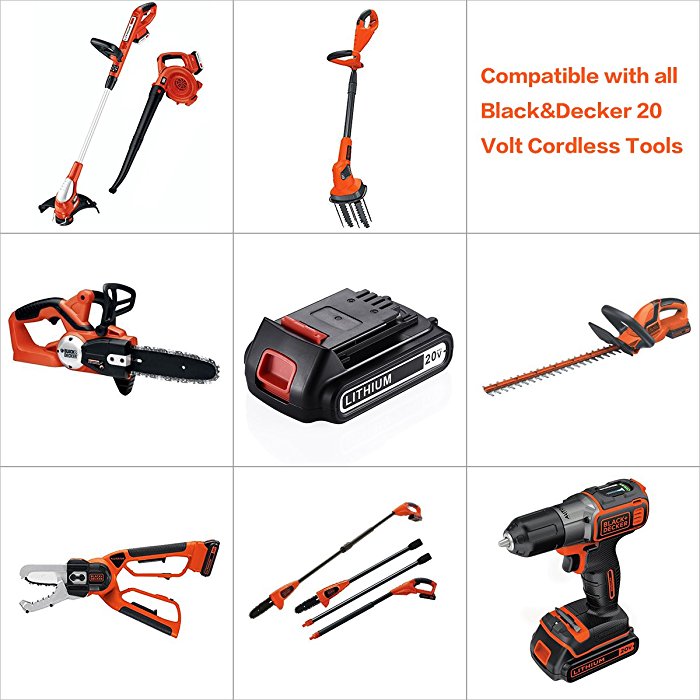 Black & Decker Lithium Battery Replacement :
The cordless power tool batteries can be used for your Black & Decker saws, drill, lawn mowers, string trimmers, leaf mowers and more other power tools. The 20 volt power tool batteries have stable performance and dependable quality with CE certificate. You can enjoy easy, quick recharges for the replacement batteries with no memory effect or capacity loss on them. The batteries offers perfect protection from overcharge or other malfunction by the integrated microchip.
Compatible Black & Decker Power Tools:
BLACK & DECKER 20 Volt Power Tools ASL186K ASL188K
BDC120VA100, BDCDMT120, BDCDMT120-2, BDCDMT120F, BDCDMT120IA, BDCF20, BDH2000SL, CHH2220, EPL188KB, SSL20SB, SSL20SB-2;
LD3K220, LCC220, LCS120, LCS120B, LD120VA, LDX120C, LDX120PK, LDX120SB, LDX220SB, LDX220SBFC, LGC120, LHT2220, LPHT120, LPHT120B, LPP120, LPP120B, LST120, LST220, LSW20, LSW120
Replacement Part Numbers:
BLACK & DECKER LB20, LBX20, LBXR20
Battery Specification:
Battery Capacity: 2500mAh
Battery Voltage: 20V
Battery Type: Li-ion
Size: 5*3.6*2.6 inches
Weight:10.6 ounces
Color: Black
Condition: Brand New High Quality
Package Contents:
2 Black & Decker 20V lithium batteries
1 pair of protective gloves for using power tools
1 voltage test pen