产品描述
Craftsman C3 Replacement Batteries:
This Lithium replacement power tool battery has long run-time than Ni-CD batteries.
The 19.2 volts cordless drill battery has high capacity 4000mAh for stonger battery power.
It is a professional replacement battery for Craftsman 19.2V C3 XCP.
The replacement battery has the same function and performance with Graftsman original battery.
It can be conveniently recharged at rapid speed with no memory effect on itself.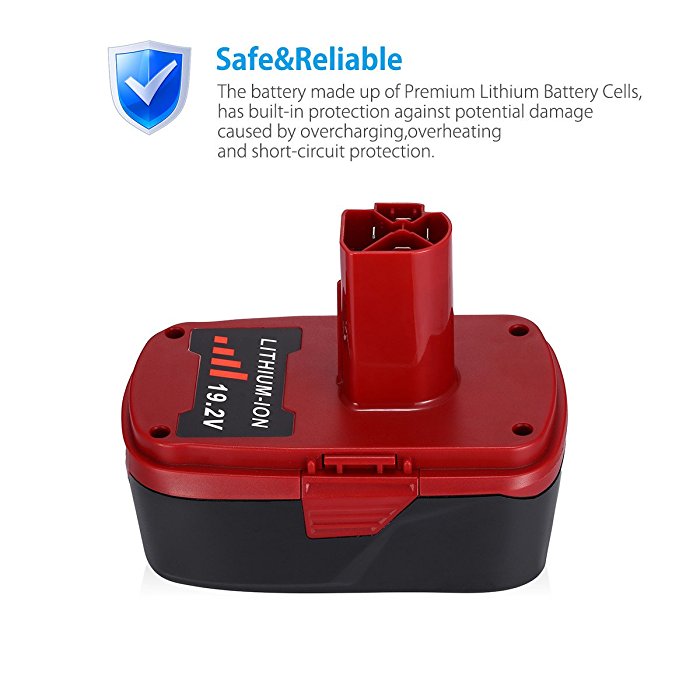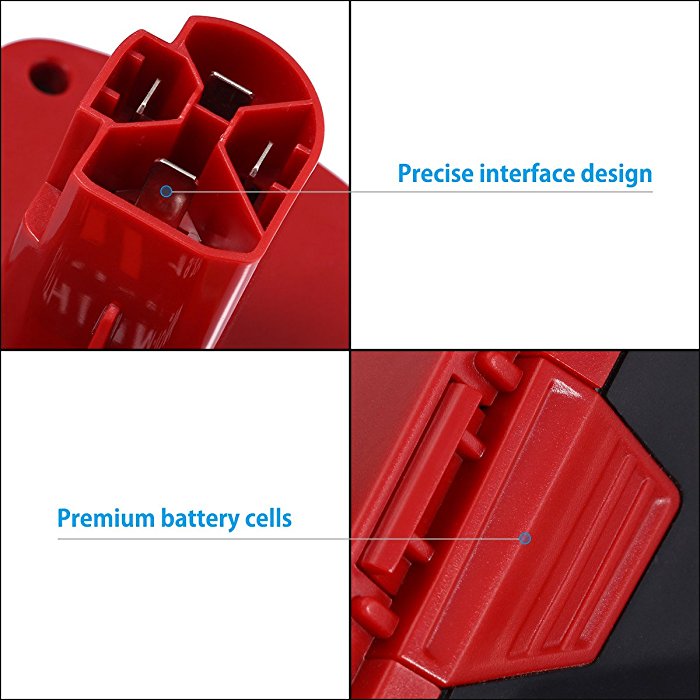 19.2 Volt Power Tool Battery:
Powerextra 19.2 volt power tool battery for Craftsman cordless drills and drivers is made of first-rate Lithium battery cells and durable material for the hard casing. The well-made battery pack enables you to use your Craftsman drills or drivers more conveniently because it's light, compact and more powerful. The replacement battery backs up the power with great efficiency. Compared to Ni-CD batteries, the battery has 4 times run-time and triple cycle life.
Lithium Replacement Battery Advantages:
High Efficiency: 4 times runtime, 3 times cycle life in comparison with Ni-CD batteries.
Lower Discharge: The replacement battery is able to keep battery capacity stably for a period of time.
Quick Recharge: You can recharge the battery fully within a short time, approximately 2 hours.
CE Certificate: The battery has CE-certified quality and performance.
Total Protection: Built-in microchip helps protect the battery against overcharge, over discharge, over heating, short-circuit etc.
Craftsman Battery Specification:
Battery Capacity: 4000mAh
Battery Voltage: 19.2V
Battery Type: Lithium-ion
Condition: Brand New High Quality
Color: Red
Package:
1 * 4000mAh Powerextra 18V Lithium Replacement Battery for Craftsman
1 * pair of gloves for protecting your hands while using the tools