产品描述
14.4V Power Tool Battery:
This 14.4 volts power tool battery replacement is specially for Lincoln Grease Guns, Lincoln 1401 40393.
The highly safe and powerful Ni-MH battery is rated at 14.4 volts, 3000mAh high capacity.
The Lincoln rechargeable battery pack is 100% compatible with OEM Lincoln Grease Guns and chargers.
The battery has long battery life with full protection from overload by an integrated microchip.
It can be recharged conveniently withou loss of capacity or memory effect.
The CE certified battery comes with a pair of protective gloves for easy handling Lincoln power tools.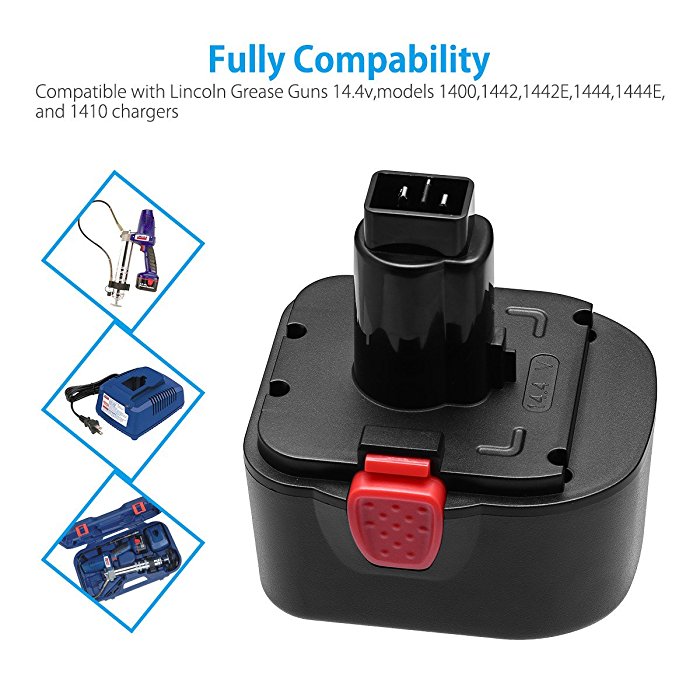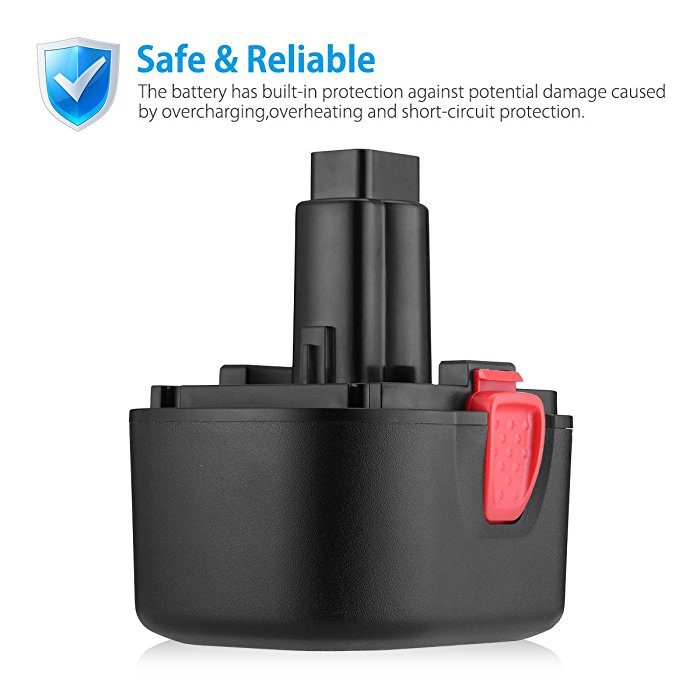 High Capacity Replacement Battery for Lincoln Grease Guns:
Powerextra replacement battery for Lincoln Grease is made of most reliable and efficient Ni-MH battery cells. The Lincoln battery replacement provides rapid charges, easy recharging and great battery efficiency and safety for your Lincoln Grease Guns.
Compatible Lincoln Power Tools:
Lincoln 1401 40393
Replacement OEM Part Numbers:
Lincoln Grease Guns 14.4V, Models 1400,1442,1442E,1444,1444E,
Package:
1 3000mAh high capacity replacement battery for Lincoln Grease Guns
1 pair of protective gloves for using power tools conveniently
[/av_one_half]
Lincoln Battery Specification:
Battery Capacity: 3000mAh
Battery Voltage: 14.4 Volts
Battery Type: Ni-MH
Battery Power: 43.2 Wh
Part Number: Lincoln 1401 40393
Dimensions: 3.5 x 4.1 x 3.4 inches
Weight: 1.1 pounds
Color: Black
Condition: Brand New High Quality