产品描述
2.5Ah Electric Drill Battery Replacement for Black and Decker 14.4 Volt Battery PS140
14.4V Black and Decker Cordless Drill Battery Replacement  :
This brand-new rechargeable Ni-MH battery for Black & Decker cordless drill is rated 14.4 volts and 2500mAh capacity.
The cordless drill replacement battery is completely compatible with OEM Black & Decker cordless drills and chargers.
The replacement battery can be charged rapidly with no memory effect.
It has long battery life and full protection against overcharge by reliable integrated microchip.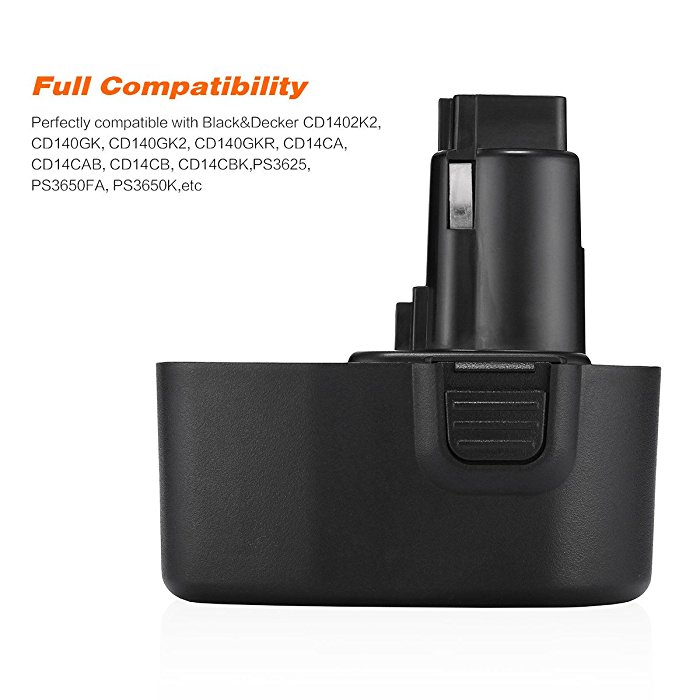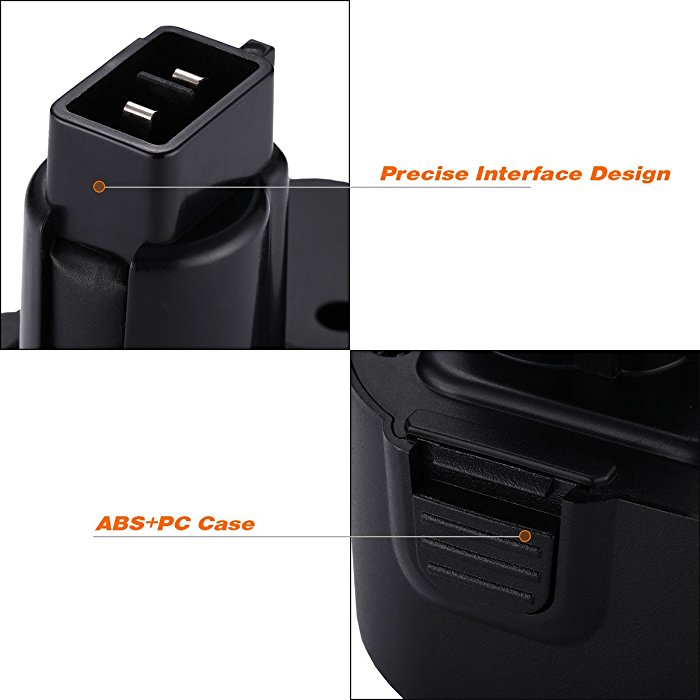 Reliable Replacement Battery :
This replacement battery for Black & Decker drill has been strictly tested for reliable quality and battery performance to meet the requirement of OEM Black & Decker cordless drills. It has the same performance with the Black & Decker original battery. The drill battery replacement provides long battery life with protection. It's approved by CE certificate for the quality and specifications.
Compatible Models:
Black & Decker Firestorm 14.4 Volt Cordless Drill Power Tool CD1402K2, CD140GK, CD140GK2, CD140GKR, CD14CA, CD14CAB, CD14CB, CD14CBK, CD14CBKT, CD14CE, CD14GSF-2, CD632K, CD632K2, CRS144, FS144, FS1462F, KC1440, KC1440-2, KC1440SK, KC14CE, KC14CK, KC14GTBK, KC14GTK, PS3625, PS3650FA, PS3650K.
Replacement Part Numbers:
Black & Decker A9262, A9267, A9276, A9527, PS140, PS140A Firestorm PS140
Battery Specification:
Battery Capacity: 2500mAh
Battery Voltage: 14.4 Volts
Battery Type: Ni-MH
Condition: Brand New Replacement
Weight: 1.2lb
Size: 4.1*3.1*4.3 inches