产品描述
Ni-CD Replacement Drill Battery Pack for Hitachi EB1414S EB 1414, EB 1414S
Hitachi Cordless Drill Battery:
This replacement battery for Hitachi drill has 2000mAh capacity, 14.4 volts rating to meet the standards of original Hitachi power tools.
The Hitachi drill battery is solidly built for great durability and conveniences in everyday use.
The replacement battery has an integrated microchip to help protect itself from overload, over discharge and short-circuit.
The battery can be repeatedly charged with no memory effect. The battery longevity is as reliable as the original Hitachi drill battery.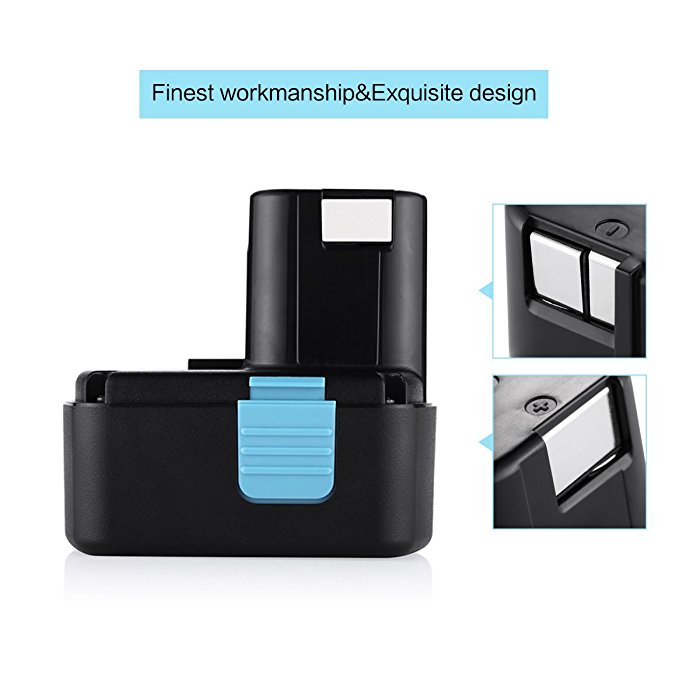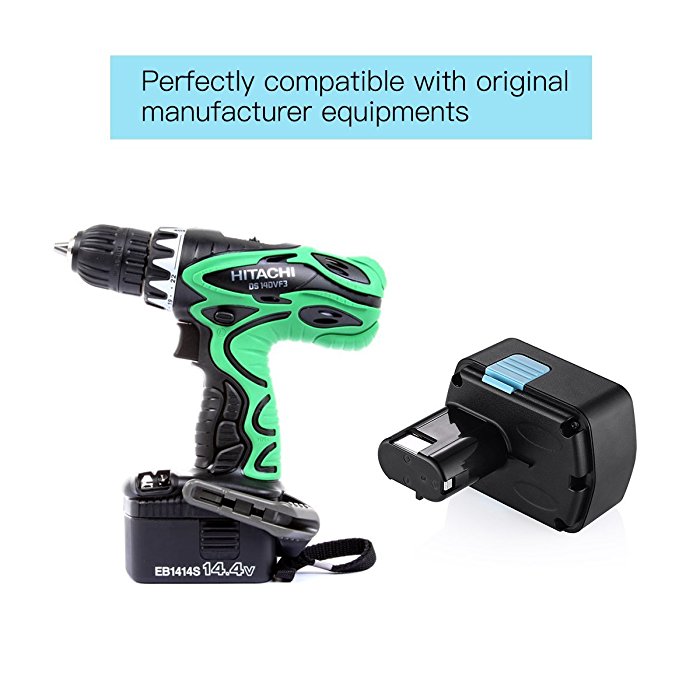 CE Certified Hitachi Drill Battery :
This Hitachi battery replacement has long battery life due to its built-in protection and high battery capacity rating. It works as greatly as the original Hitachi drill battery. The replacement battery is fully tested for reliable performance and fail-safe protection with the built-in integrated microchip. The CE-certified power tool battery meets the requirement of OEM Hitachi cordless tools with its compatibility with original chargers.
Compatible Models:
Hitachi C-2, Hitachi CJ 14DL, Hitachi DH 14DL, Hitachi G 14DL, Hitachi DS Series, DS 14DAF2, DS 14DFL, DS 14DFLG, DS 14DFLPC, DS 14DL, DS 14DMR, DS 14DV, DS 14DVA, DS 14DVB, DS 14DVB2, DS 14DVB2K, DS 14DVF, DS 14DVF2, DS 14DVF3, DS 18DVC, DS18DMR, DS18DVF3, Hitachi DV Series, DV 14DL, DV 14DMR, DV 14DV, DV 14DVA, DV 14DVKS, D V14DCL, DV 14DVL, Hitachi UB Series, UB 18D, UB 18DL, Hitachi WH Series, WH 14DA, WH 14DAF2, WH 14DH, WH 14DL, WH 14DM, WH 14DMB, WH 14DMK, WH 14DMR, WH 14DSL, Hitachi WR Series, WR 14DH, WR 14DL, WR 14DM, WR 14DMB, WR 14DMK, WR 14DMR,WH 14DC
Replacement Part Numbers:
324367 EB1414S EB 1414, EB 1414S, EB 1424, EB 14B, EB 14S
Hitachi Battery Specifications:
Battery Capacity: 2.0AH
Battery Voltage: 14.4V
Battery Type: Ni-CD
Color: Black & Blue
Dimension: 4.7 x 3.5 x 4.3 inches
Weight: 1.1pounds
Condition: Brand New High Quality