产品描述
Replacement Battery for Greenworks 80V Pro:
Powerextra replacement battery for Greenworks 80V Max uses first-class Samsung 18650 Li-ion battery cells.
The 80 volts, 3000mAh high capacity battery pack works perfectly for Greenworks 80V Max tools and battery charger.
The safe, stable replacement battery fully meets the specification and safety standards of OEM Greenworks battery.
The reliable battery pack has CE certified quality and performance for battery life.
The replacement battery can be charged quickly without memory effect.
The integrated microchip effectively prevents overload, over heating and short-circuit.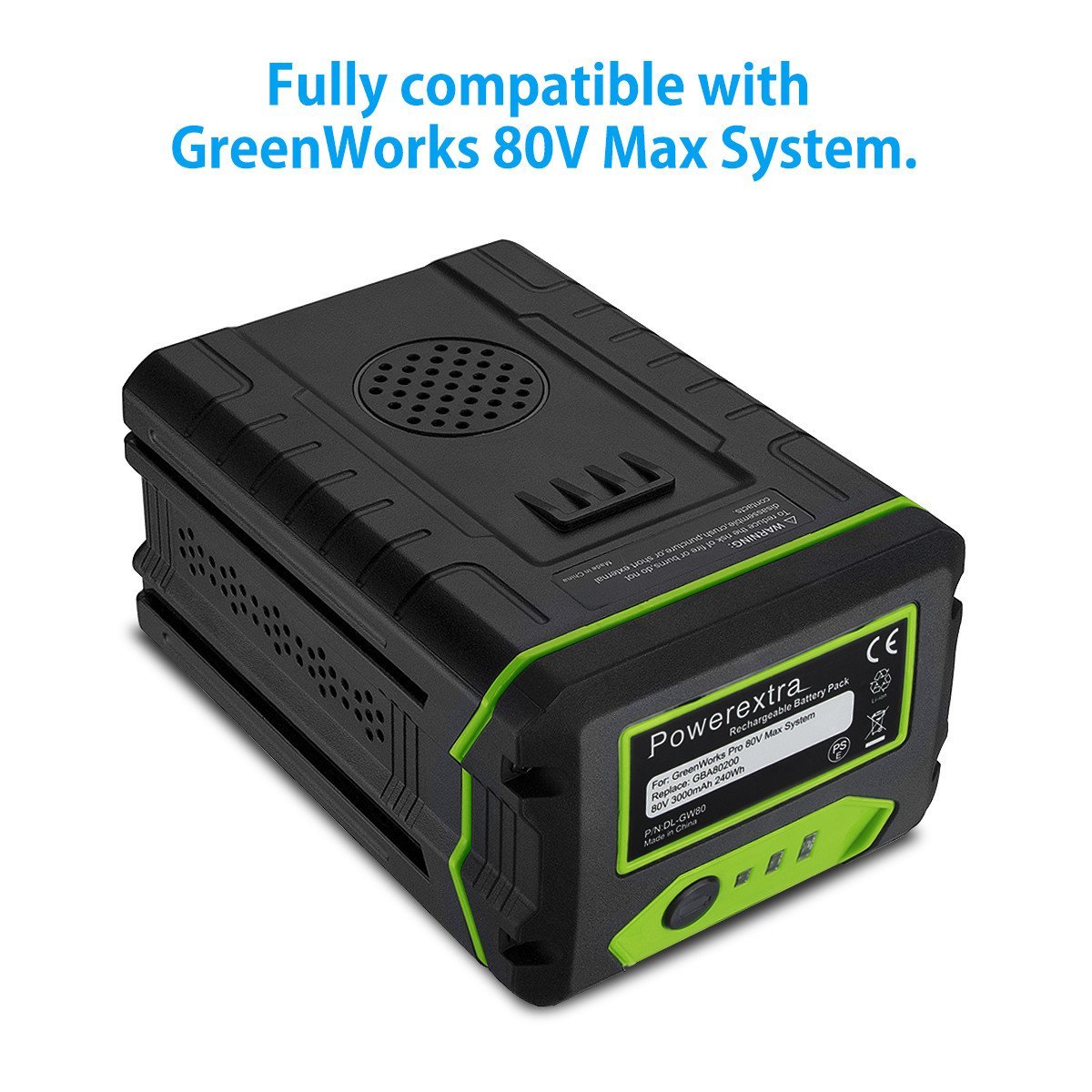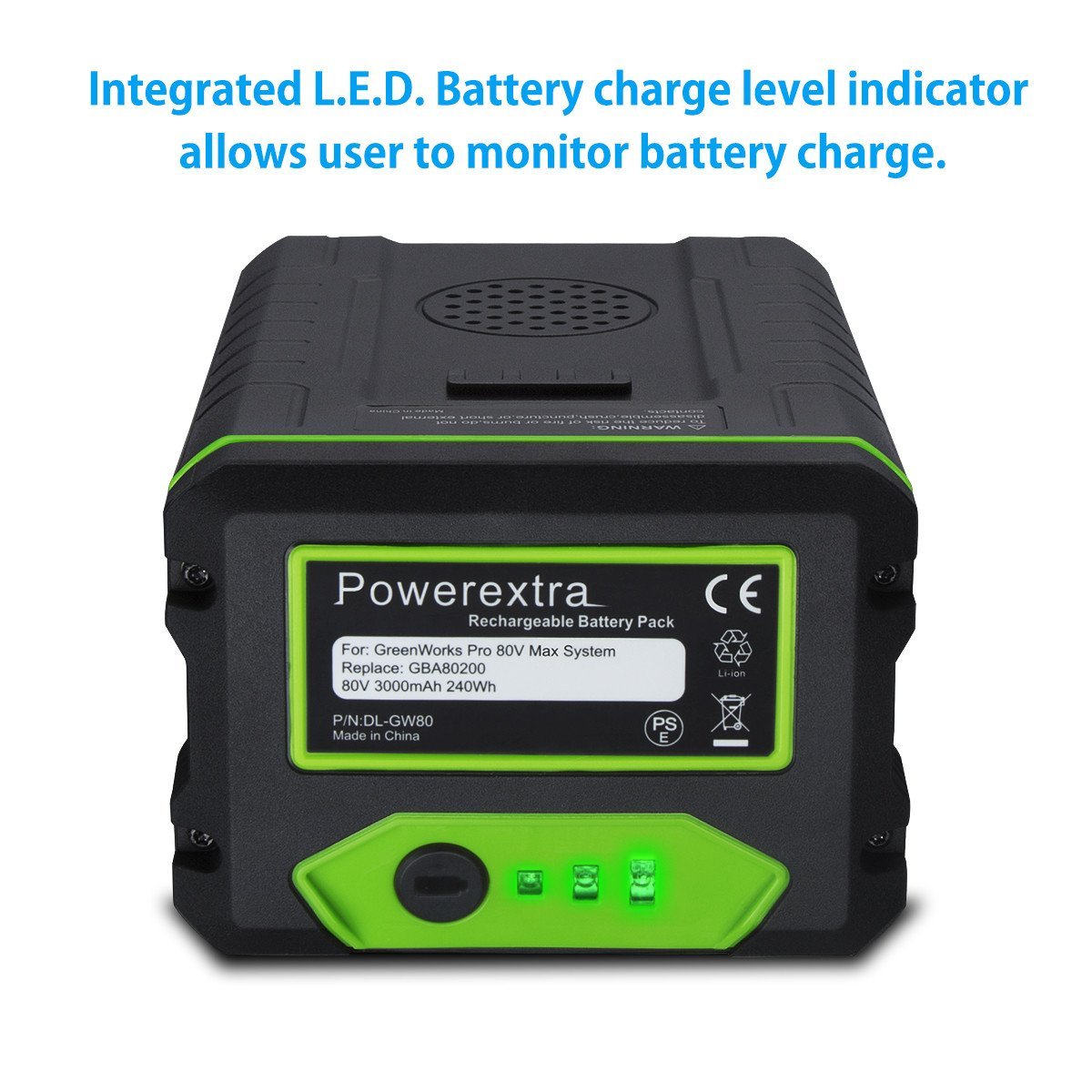 Greenworks Battery Specification :
Brand: Powerextra
Battery Capacity: 3000mAh
Battery Voltage: 80 volts
Battery Cell Type: Lithium Ion
Part Number: GBA80200
Item Weight: 53 ounces
Color: Black and Green
Package:
1 * 3000mAh Greenworks 80V Max Replacement Battery
1 * Pair of Gloves for Protecting Your Hands While Using Power Tools
Battery Maintenance:
1. Do remove the battery pack from your power tool when you plan to assemble parts, make adjustments, clean or leave it not in use for a long time.
2. Store the battery pack in a clean, dry place if it is not in use for up to a month.
3. Always keep the battery pack from heat sources and metal objects.
4. Ni-CD, Ni-MH and Li-ion batteries will discharge themselves during storage. Recharge the battery pack before use.
5. Do not leave the battery dormant for a long period of time. Using the battery at least once every 2 to 3 weeks is highly recommended.