产品描述
Replacement Batteries for Craftsman C3:
The replacement batteries replace Craftsman 315.115410, C3 19.2Volt tools 10126 batteries perfectly.
It has high capacity 3500mAh for long lasting power. The 19.2V battery meets OEM Craftsman power tools' specs and standards.
The battery can be recharged repeatedly without memory effect or capacity loss.
The highly safe Ni-MH rechargeable battery pack has integrated microchip for protection against over charge and short-circuit for great longevity.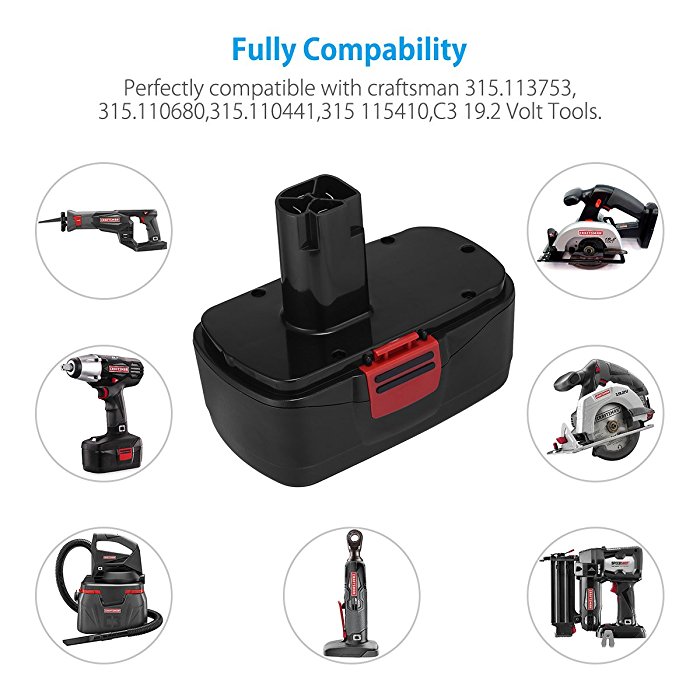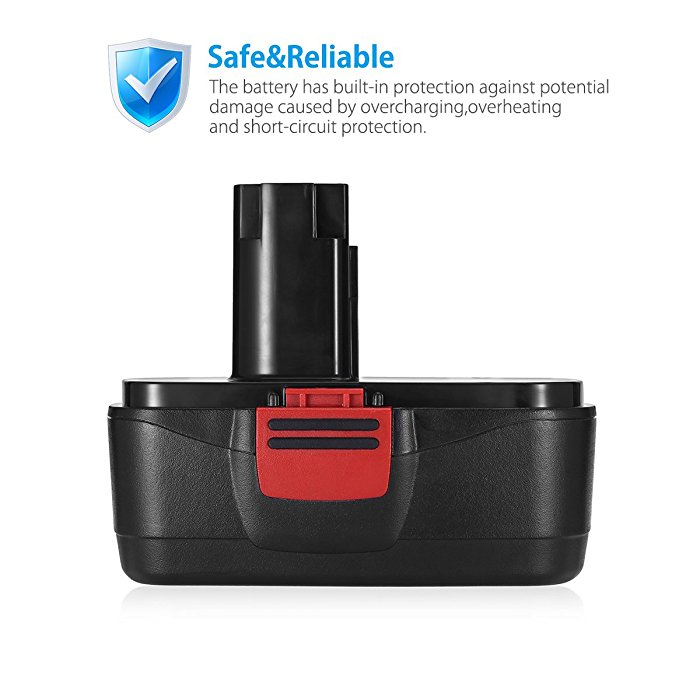 Powerextra Battery Advantages:
This recharageable Ni-MH replacement battery is fully tested by manufacturer to match OEM Craftsman C3 power tools. This professional replacement battery for Craftsman 19.2Volt Cordless Drill Power Tools has no memory effect for safe and efficient charging. The battery can be charged or discharged as needed without loss of capacity. The replacement battery's functions and quality are the same as the original products. The battery is equipped with the highest quality cells, safe with Rapid-Charge technology with overcharge and overdischarge protection to prolong the battery's lifespan.
Craftsman Battery Compatibility:
Replacement Part Numbers:
Craftsman:11375,11376,130279005,11375,11376,130279003,1323903,1323517,315.114480,315.114852,315.101540,15.11448,315.115410
Compatible Craftsman Models:
Craftsman 315.115410,C3 19.2Volt Tools 10126,11541,11543,11570,11576,11578,11580,11586,17338,17339, CRS1000
Package:
2 * 3500mAh Craftsman 19.2V Replacement Battery
1 * pair of gloves for protecting your hands while using the tools