产品描述
Powerextra 2 Pack 6.0Ah 20 MAX Lithium Replacement Battery Compatible with Porter Cable PCC685L PCC680L
6000mAh 20V Max Lithium Battery for Porter Cable:
The 20V Max Lithium battery is an excellent replacement battery for Porter Cable PCC685L, PCC685LP, PCC680L, PCC682L, PCCK602L2 PCC600 PCC640.
The replacement battery has high capacity 6000mAh which provides long lasting power for your power tools.
Powerextra has fail-safe protective integrated microchip for protection against battery overload and short-circuit.
The CE certified replacement battery meets the requirement of Porter Cable power tools and original chargers.
It's widely compatible with Porter Cable power tools, such as circular saws, 20V Bare Tools, Oscillating Tools, drills and drivers.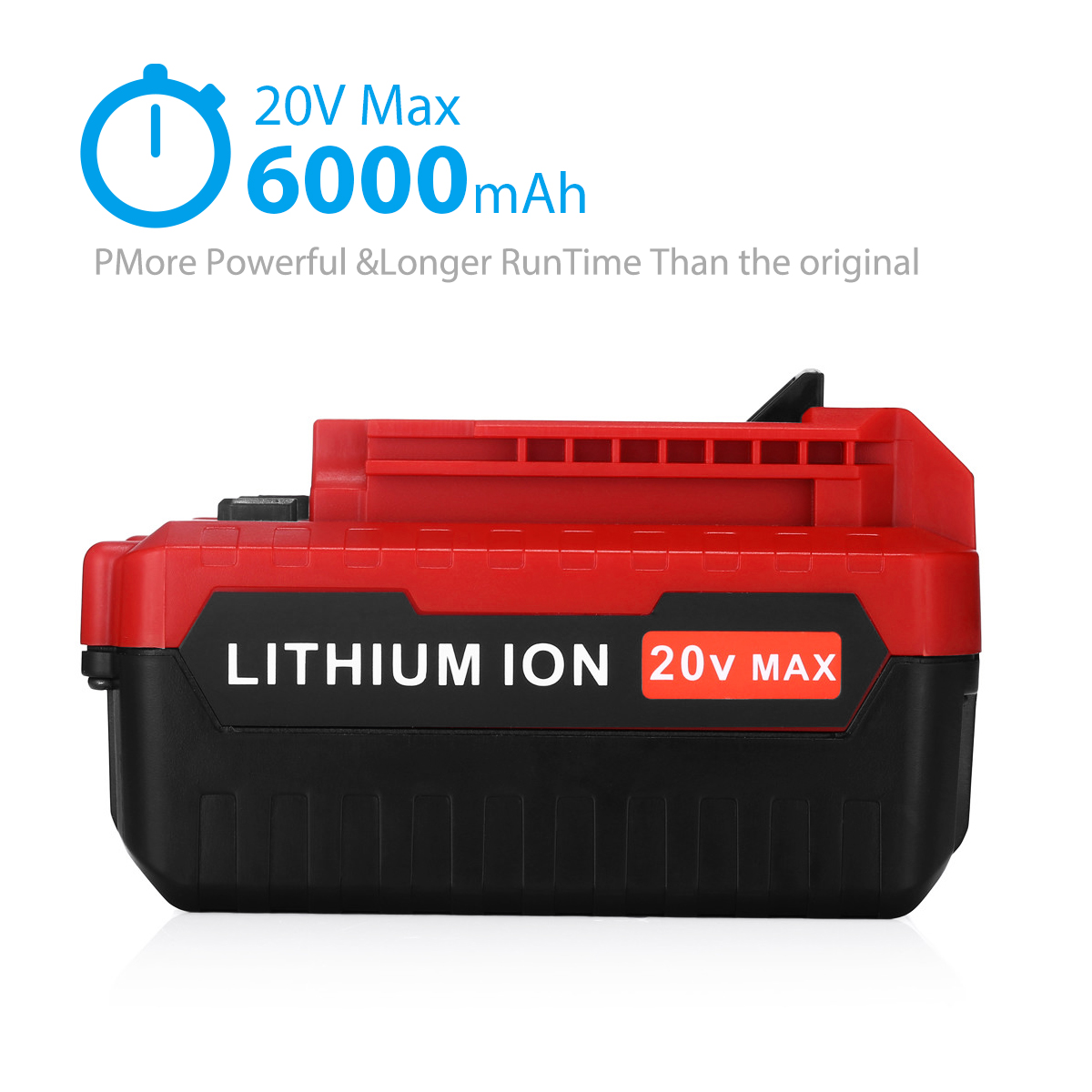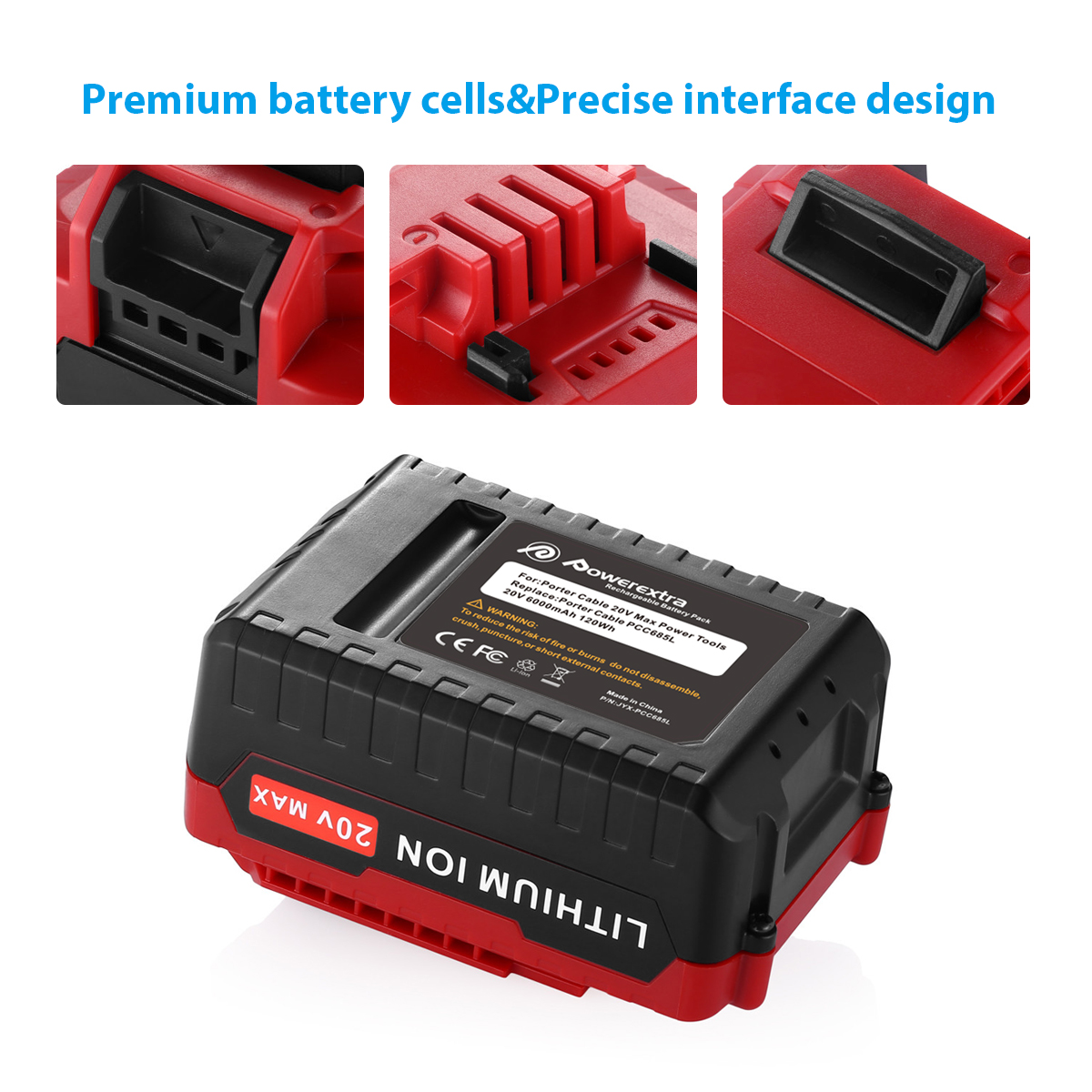 20V MAX Lithium Replacement Battery:
Powerextra 20V MAX Lithium Replacement Battery features prolonged battery longevity by the upgraded 6000mAh high capacity. Batteries are built to be compact, light and reliable for recharging. You can enjoy using your Porter Cable cordless tools safely with Powerextra 20V replacement batteries. The battery packs come with a pair of protective gloves and a voltage test pen for conveniences in using Porter Cable power tools.
20V MAX Battery Specification:
Battery Capacity: 6000mAh
Battery Voltage: 20V
Battery Type: Li-ion
Color: Red & Black
Compatible Porter Cable Power Tools:
The 20V MAX Lithium battery is widely compatible with all Porter Cable 20V Max Power Tools.
Porter Cable 20V Lithium drill, Porter Cable 20V oscillating tool, Porter Cable 20V bare tool
Porter Cable 20V blower, Porter Cable 20V blower, Porter Cable 20V flashlight
Porter Cable 20V cordless tools, Porter Cable 20V drill driver, Porter Cable 20V nail gun
Replacement Part Numbers:
Porter Cable PCC685L, PCC685LP, PCC680L, PCC682L
Detailed Compatible Models:
PCC700, PCC640, PCC601, PCCK602L2, PCCK604L2, PCC790LA, PCC670B, PCC700B, PCC650B, PCC660B, PCCK617L6, PCC772B, PCC710B, PCCK616L4, PCCK600LB, PCC641, PCCK640LB, PCC661B, PCCK600LBR, PCC620LB, PCC771B, PCC620LBR, PCC671B, PCCK614L4, PCCK604LA, PCC620B, PCCK617L6R, PCCK619L8, PCCK605L2R, PCC650BR, PCCK602L2R, PCCK612L2R, PCC640B, PCC791B, PCCK612L2, PCC601LA, PCC670BR etc.