产品描述
VPX0111 Drill Battery Replacement:
The 7 volt Black & Decker drill battery is made up of quality Li-ion battery cells.
It has high capacity 1500mAh to provide your Black & Decker electric drill with great power.
The replacement battery fully meets the original Black & Decker VPX0111 drill's standards with perfect compatibility.
The replacement battery is highly durably built with sturdy casing and same size as the original Black & Decker VPX0111.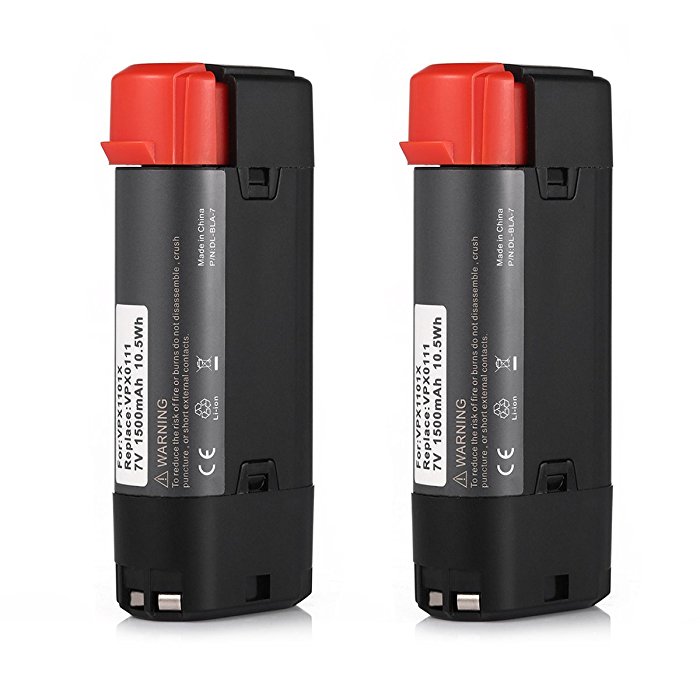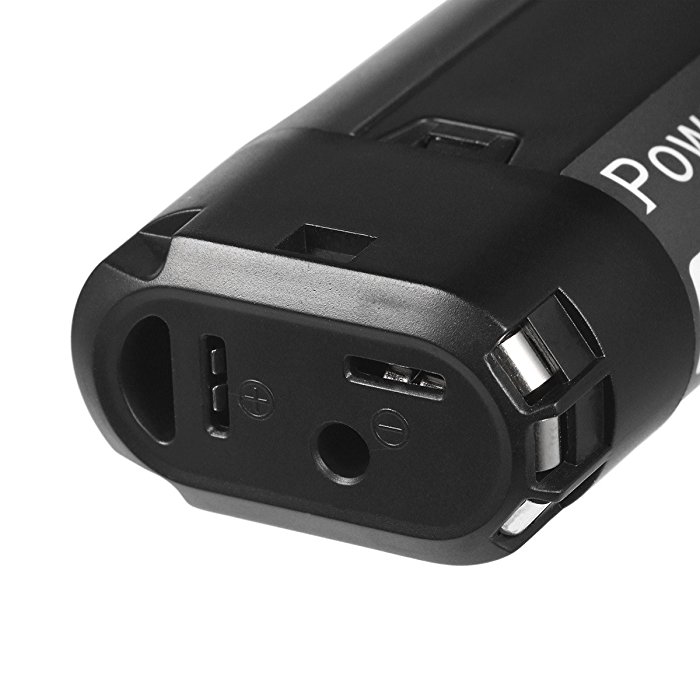 Powerextra Black & Decker VPX0111 Battery:
This replacement battery is specially made for Black & Decker VPX0111. The replacement battery enjoys official CE certificate for reliable quality and battery specification. The battery can be rapidly recharged without any memory effect or battery capacity loss. The battery features total protection against over charge, over discharge, short-circuit for stable, long battery life.
Battery Specification:
Capacity: 1500mAh
Voltage: 7 volts
Power: 10.5Wh
Battery Type: Lithium Battery
Replacement: Black & Decker VPX0111
Battery Compatibility:
Compatible Black & Decker Model:
Black & Decker VPX0111
Replacement Part Numbers:
Black & Decker VPX1101 VPX1101X VPX1201 VPX1212 VPX1212X VPX1301 VPX1301X VPX1401 VPX1501 VPX2102
Package:
2 Black & Decker 7V Replacement Batteries