产品描述
18V Black & Decker Replacement Battery:
The Black & Decker battery replacement is a 3500mAh high capacity 18 volt cordless power tool battery.
It can widely used for most Black & Decker 18V power tools, such as string trimmers, lawn mowers for garden and lawn, and drill and saw set.
The replacement battery has built-in microchip for protection against overcharge, over heating and short-circuit.
The battery can be recharged fully within a short time with no memory effect for repeated charges.
The quality fully meets Black & Decker original battery's standards with CE certificate.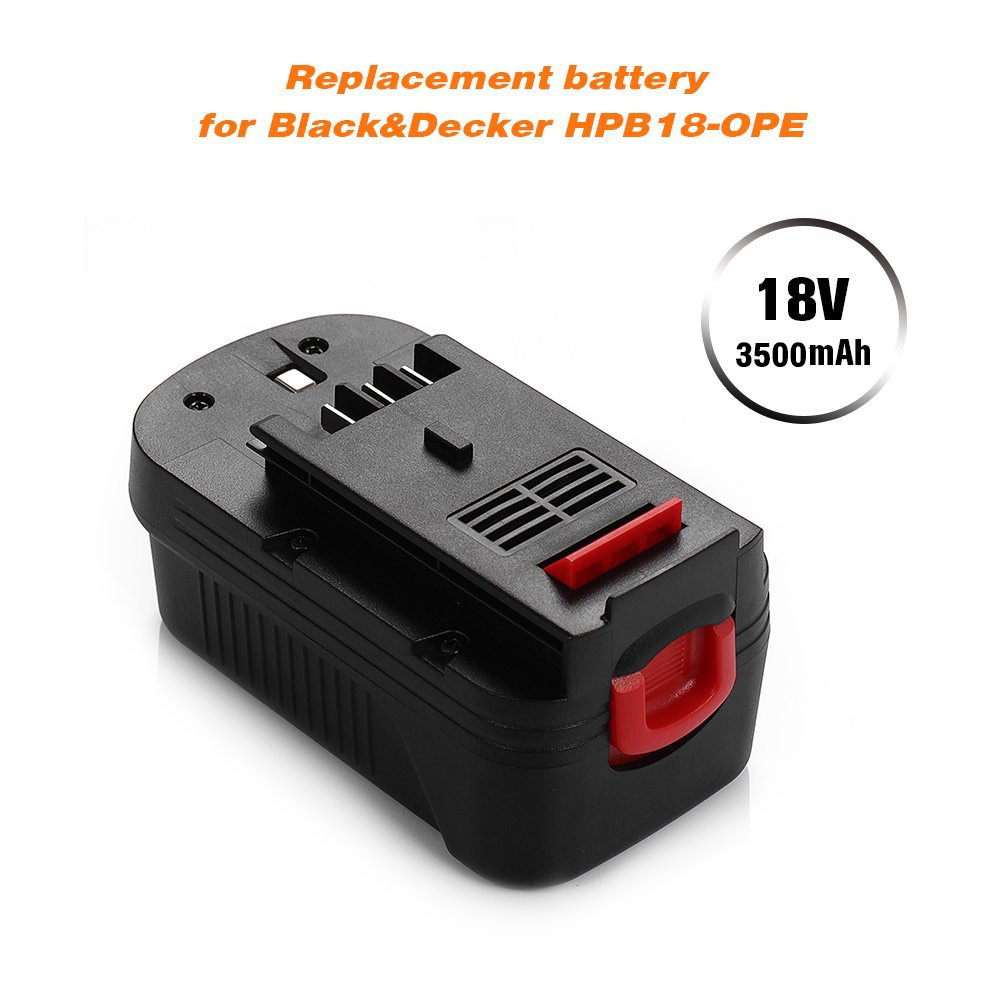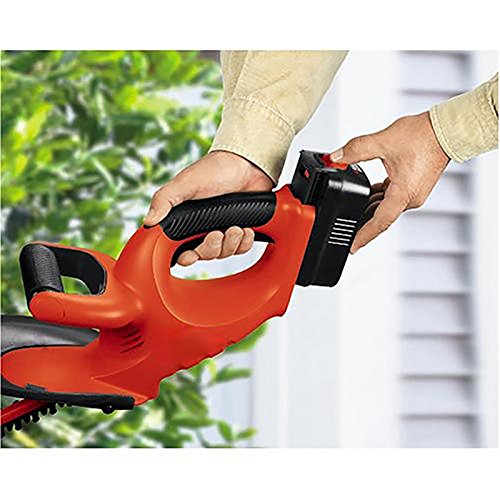 Black & Decker Power Tool Batteries:
Powerextra replacement batteries for Black & Decker power tools have 3500mAh capacity. This 18 volts cordless tool battery is a new type of highly safe and efficient Ni-MH battery. The Ni-MH battery holds capacity stably. It has long battery life to provide your Black & Decker power tools with great battery energy. It can be conveniently charged and discharged with no memory or capacity loss.
Compatible Black & Decker Models:
HP188F2B, HP188F3B, HP188F3K, HP188F4BK, HPD1800, HPD18K-2, HPG1800, HPG18K-2, NHT518, NPP2018, NPT3118, NS118, NST1810, NST2018, NST2118, PS182KB, PS18K2, SS18, XTC183BK, XTC18BK, FS1800CS, FX1800D, FS1800D-2, FS1800ID, FS1800JS, FS1800RS, FS1802D, FS1802S, FS1806CSL, FS18CS, FS18HV, FS18ID, FS18PS, FS18PSK,FS18RS, FSL18
Replacement Part Numbers:
BLACK & DECKER GLC2500, NHT518, NPP2018, NPT3118, NS118, NSW18, SS18, BLACK & DECKER BDGL, CCS, CD, CDC, EPC, HP, HPD, HPG, NST
Battery Specification:
Battery Type: High Quality NI-MH Battery
Voltage: 18V
Capacity: 3500mAh
Power: 63Wh
Condition: Brand New
Color: Black and Red
Package:
2-pack Black & Decker 18V Replacement Batteries
1 pair of protective gloves for using power tools