产品描述
Replacement Battery for iRobot Roomba:
— This replacement battery is CE certified, tested by manufacturer to match the specifications of OEM products.
— Integrated microchip prevents overcharging & lengthens battery life
— Ni-MH battery, 3.0Ah Capacity, 14.4V made with high quality battery cells
— High quality, high capacity battery for longer running time, convenient to use
— Fast Delivery: (Value, Dependability, Quality) Shipment Directly from California, USA.
Powerextra is specialized in manufacturing power tool batteries, digital batteries and chargers, and related accessories.Powerextra is one of top selling brands for replacement batteries at Amazon.Powerextra products are made of the highest quality materials by CE certification. They are tested by manufacturer to match OEM products.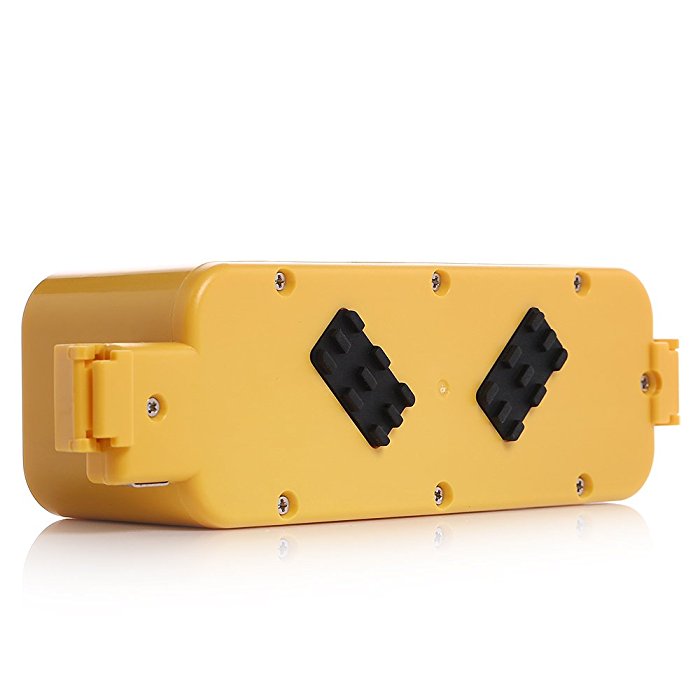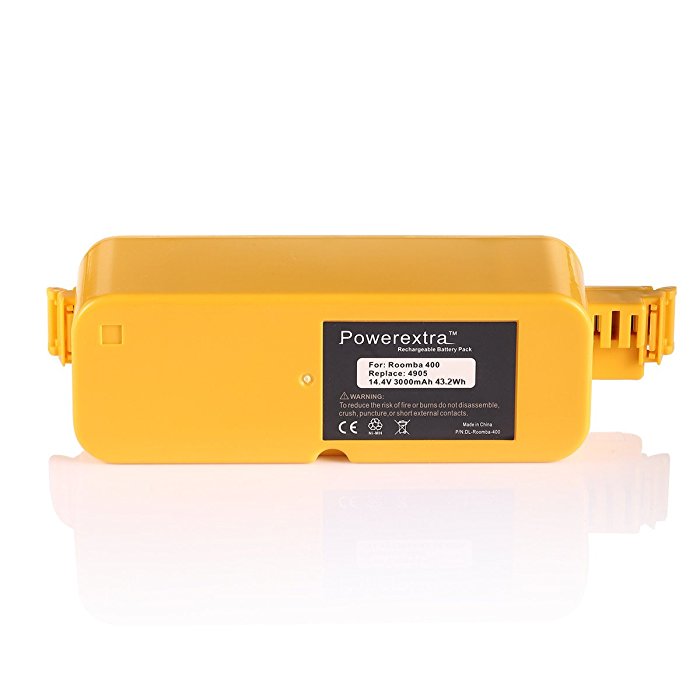 Compatible Models & Powerextra Battery Advantages :
● Professional Replacement Battery for iRobot Roomba APS 4905 400 series;
● This Replacement Battery is designed for for iRobot Roomba APS 4905 400 series. It is a kind of Ni-MH Recharageable battery, you can carry it anywhere anytime, convenient to use. And it has no memory effect. Can be charged or discharged as needed without loss of capacity.
● The functions are the same as the original iRobot Roomba battery;
Compatible with the following models:
Discovery Series
Create Models
Dirt Dog® Model
iRobot® Roomba® 400 Series (some example compatible models):400 405 410 415 416 4184000 4100 4105 4110 4130 4150 4170 41884210 4220 4225 4230 4232 4260 4296
How to install:
1. Turn Power switch to the Off position.
2. Be sure dust bin is empty, then place Roomba upside down(with cleaning brushes showing) on a flat surface.
3. Guide the Battery Pack into the battery compartment using your index fingers(as shown). The Battery Pack will click into place when properly seated in Roomba.
Warranty Policy:
● The brand new high-quality replacement batteries are totally guranteed of real specification.
● Free Exchange against man-made damage from date of purchase & 30 days' refund unconditionally for every purchase from Powerextra.
● Professional technical support, efficient and timely satisfactory customer service around the clock.