产品描述
Replacement Battery for Neato Botvac Robot Vacuum:
This Neato Botvac battery pack is a NiMH, 12V battery with 4500mAh capacity, 54Wh.
The battery is perfectly compatible with Neato Botvac vacuum cleaner D75, D80, D85.
This vacuum cleaner replacement battery is made up of quality battery cells with reliable performance.
The vacuum battery is CE certified to meet OEM Neato Botvac Robot Vacuum's standards and specifications.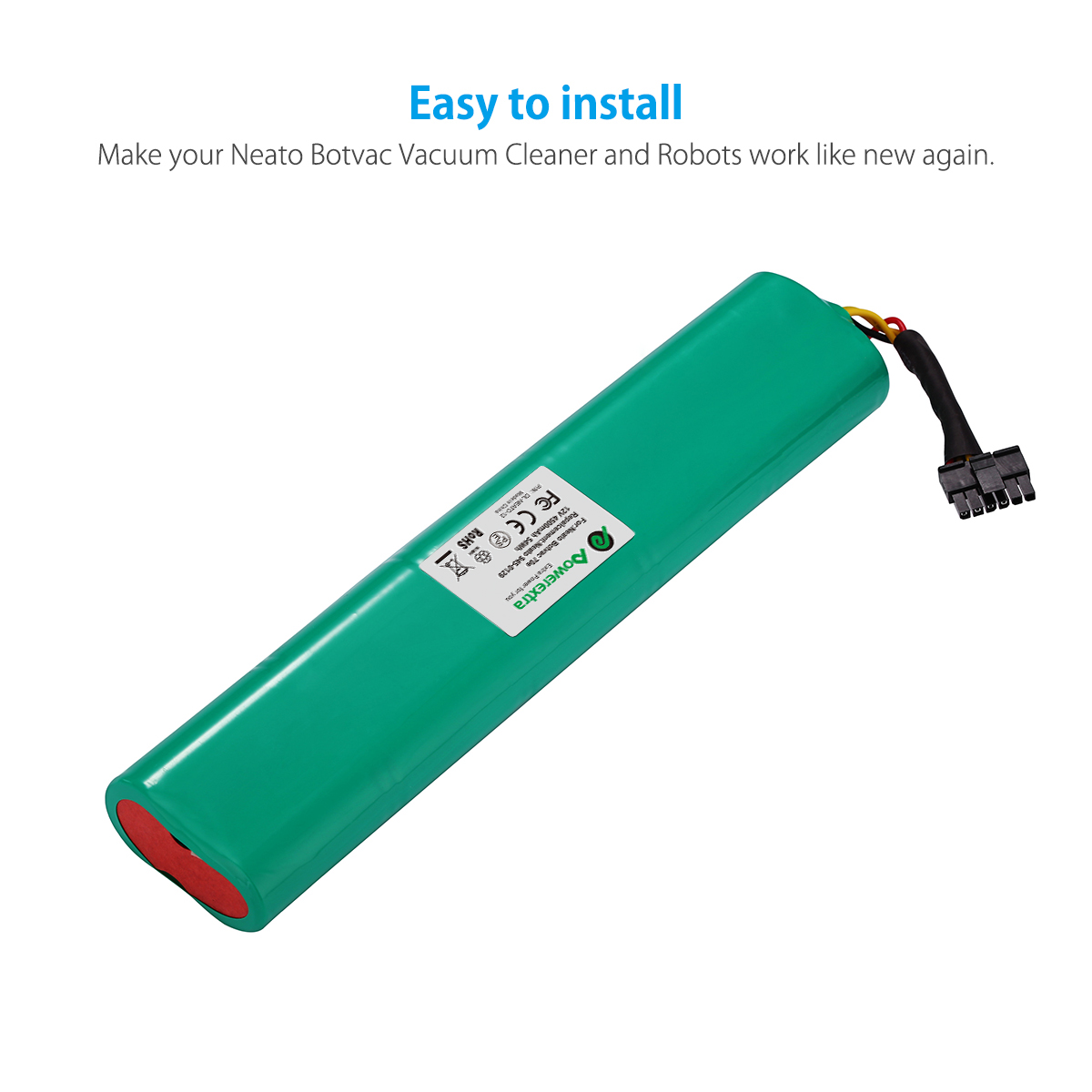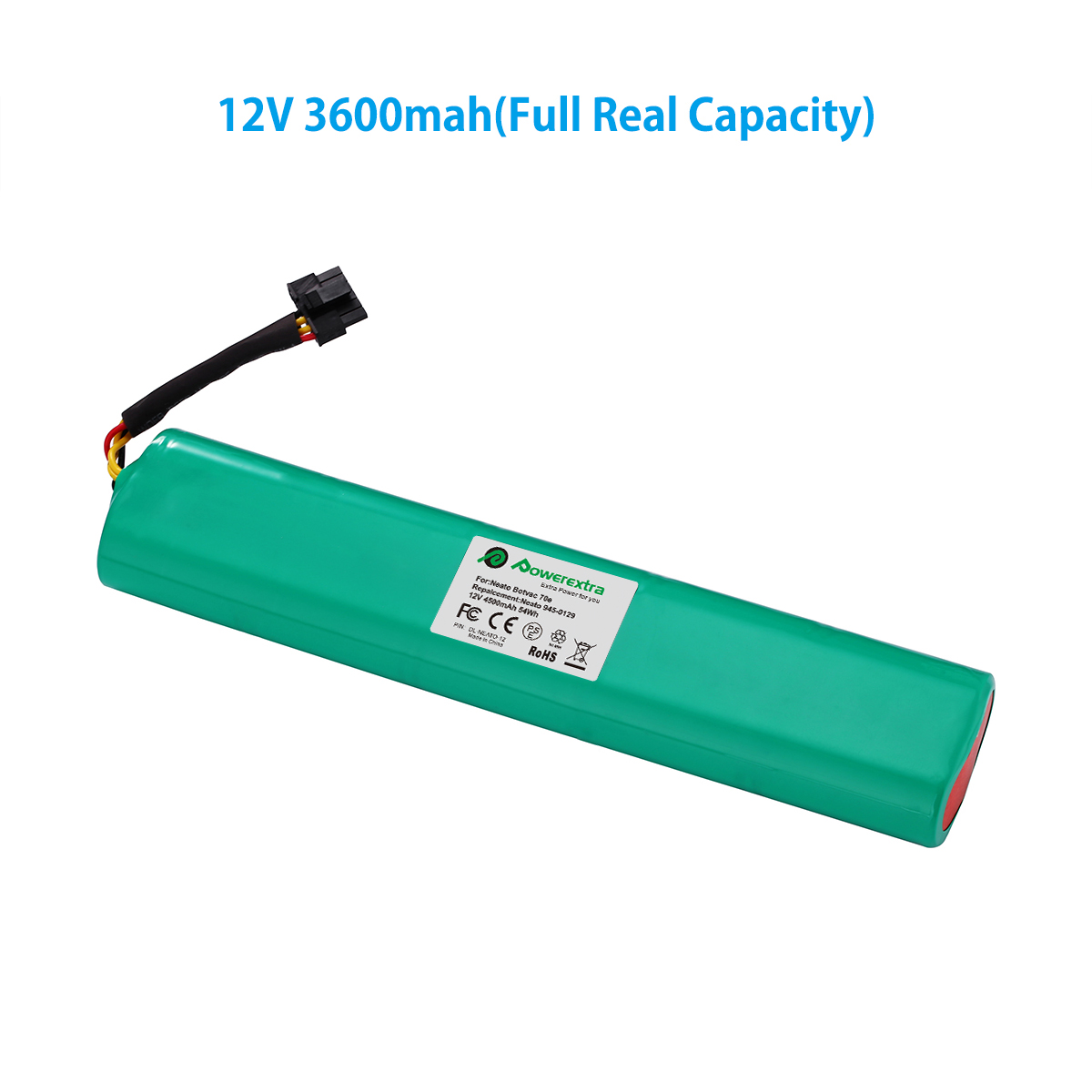 Replacement Battery Specifications:
Battery Specification:
Battery Capacity: 4500mAh
Battery Voltage: 12V
Battery Type: NiMH
Color: Black
Condition: Brand New High Quality
Compatible Models:
Neato Botvac 70e
Neato Botvac 75
Neato Botvac 80
Neato Botvac 85
Neato Botvac D75
Neato Botvac D80
Neato Botvac D85
Replacement Part Number:
945-0129
12V 3600mAh Battery Pack for Neato Botvac Series:
This Powerextra 12V 3600mAh Battery Pack for Neato Botvac Series works perfectly for Neato Botvac Robot Vacuum Cleaners. This new type of Ni-MH battery pack can be conveniently charged with no memory effect. It has an integrated microchip that helps prevent overload, over heating, short-circuit etc. With good protection, the battery keeps your Neato Botvac vacuum running smoothly.