Product Description
Powerextra Replacement Charger for Milwaukee M12 Redlithium Battery Charger
Milwaukee M12 Battery Charger:
This Powerextra replacement charger for Milwaukee power tool batteries has a space-saving pass-through plug for convenient connection.
The charger can charge Milwaukee 48-59-2401 M12 Lithium-ion batteries.
The replacement battery charger is CE certified with a quality build to meet the charging standards for Milwaukee cordless drill batteries.
The charger has smart indicators to show the charging status for your power tool batteries.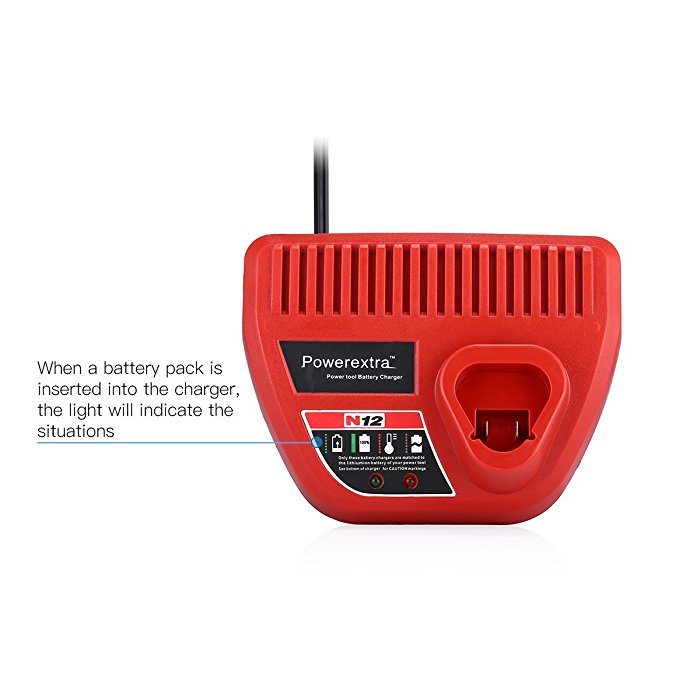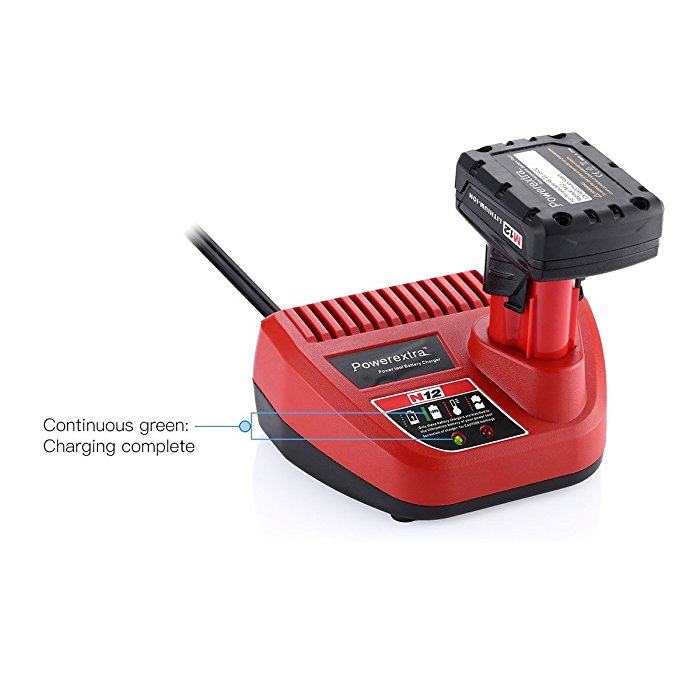 Fully Tested & Verified
Powerextra specializes in professional manufacturing of various power tool batteries. Being one of the top selling brands in the field of power tool replacement batteries in Amazon, Powerextra batteries enjoy good reception by highly strict testing and official verification. High quality materials, practical designs, together with excellent performance guarantee CE certification and OEM product standards.
Protection for Cordless Drill Batteries:
This charger can charge rechargeable batteries for cordless drills in a convenient and safe way. It has full protection for the batteries against overload, over discharge, short-circuit and over heating.
Compatible M12 REDLITHIUM Batteries:
M12 REDLITHIUM Battery 48-11-2401
M12 REDLITHIUM 2.0 Compact Battery Pack 48-11-2420
M12 XC High Capacity REDLITHIUM Battery 48-11-2402
M12 REDLITHIUM XC 4.0 Extended Capacity Battery Pack 48-11-2440
Product Specifications:
Brand Name: Powerextra
Input: AC 120V 50-60Hz 46W
Output: DC 10.8V-12V/3.0A
Color: Red
Quick Charging Performance:
Powerextra replacement charger for Milwaukee is able to charge all M12 batteries quickly. It's a perfect replacement charger for all of your M12 cordless tools. It can get your M12 REDLITHIUM and M12 Lithium-ion batteries fully charged within less than an hour.