产品描述
Powerextra LiPo Flight Battery , Blade Chroma Drone Battery Pack
Outstanding Features:
Perfectly compatible with all Blade Chroma Camera Series Drones.
Battery type: LiPo cells, voltage: 11.1V, capacity: 6950mAh, power: 77.14Wh.
Upgraded capacity 6950mAh prolongs battery life for longer flight time; the actual flight time may vary due to other factors.
The blade chroma drone battery pack has advanced charging and fail-safe circuitry built-in, protection against overcharge, short circuit and over discharge.
Kind Reminder: Before planning for multiple flights, please charge the blade chroma battery fully for one trial flight to check the effect. If it works well in the trial flight, get it fully charged for multiple flights.
All Powerextra battery packs comply with RoHS and CE security testing standards.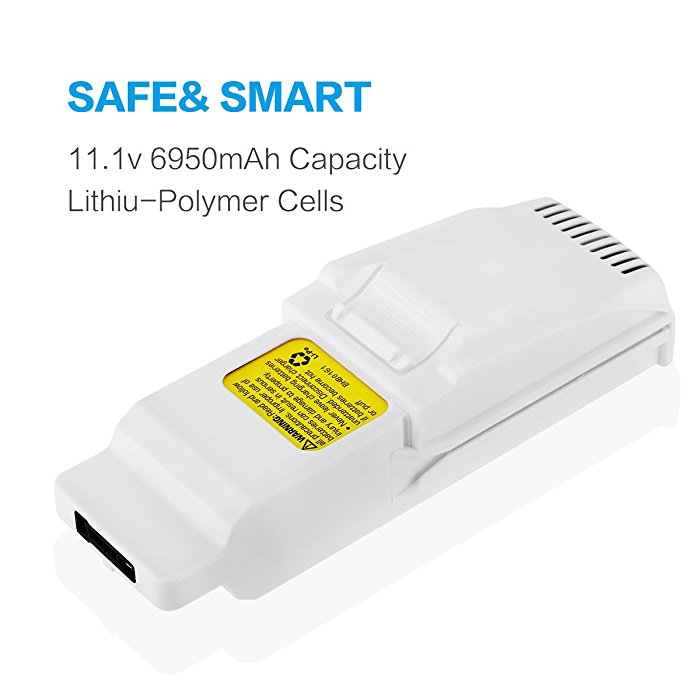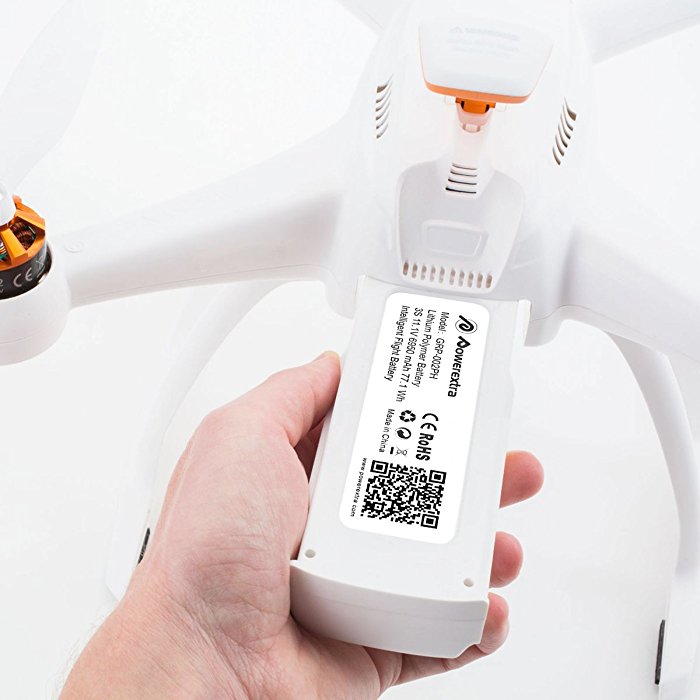 Battery Specification:
Brand Name: Powerextra
Battery Capacity: 6950mAh
Battery Voltage: 11.1V
Power: 77.14Wh
Battery Type: Lithium-Polymer Battery
Operating Temperature:     0-60 Celsius Degrees
Rechargeable Lithium-polymer Battery
This Powerextra Upgraded 11.1V 6950mAh LiPo Flight Battery is a well-built high-quality battery that meets RoHS and CE security testing standards. This new type of battery has reliable features for better performance: high energy density, high voltage, high discharge rate, better cycle life and bettery storage. These batteries can be widely used for RC products, providing powerful battery power.
Compatible Models
Blade Chroma Series Drones
About Powerextra:
Powerextra is specialized in a wide range of flight batteries, power tool batteries and digital batteries. As one of the top selling brands of replacement batteries in Amazon, Powerextra batteries feature good quality by first-rate manufacturing materials and designs, CE certified standards and upgraded specifications for OEM products. Powerextra provides customers with superior batteries of improved performance by prolonged battery life and reliable safety.
Warranty Policy:
● The brand new high-quality replacement batteries are totally guranteed of real specification.
● Free Exchange against man-made damage from date of purchase & 30 days' refund unconditionally for every purchase from
● Powerextra.
● Professional technical support, efficient and timely satisfactory customer service around the clock.