产品描述
Powerextra Power Source Replacement for Makita ADP05 LXT Lithium-ion Cordless Power Source 18V
Outstanding Features:
Powerextra Power Source Replacement for Makita ADP05 LXT is an upgraded 18V Lithium-ion Makita cordless power source.
The power source has 2.5A output from each USB port, 4.6 A in total.
This replacement power source for Makita can charge 2 USB devices simultaneously due to the dual USB design.
It has a compact design, making it an ideal portable power source for Makita and USB-enabled devices.
The built-in belt clip design makes it more convenient to attach to a belt or holster.
This replacement power source is solidly built and sturdy with reliable durability.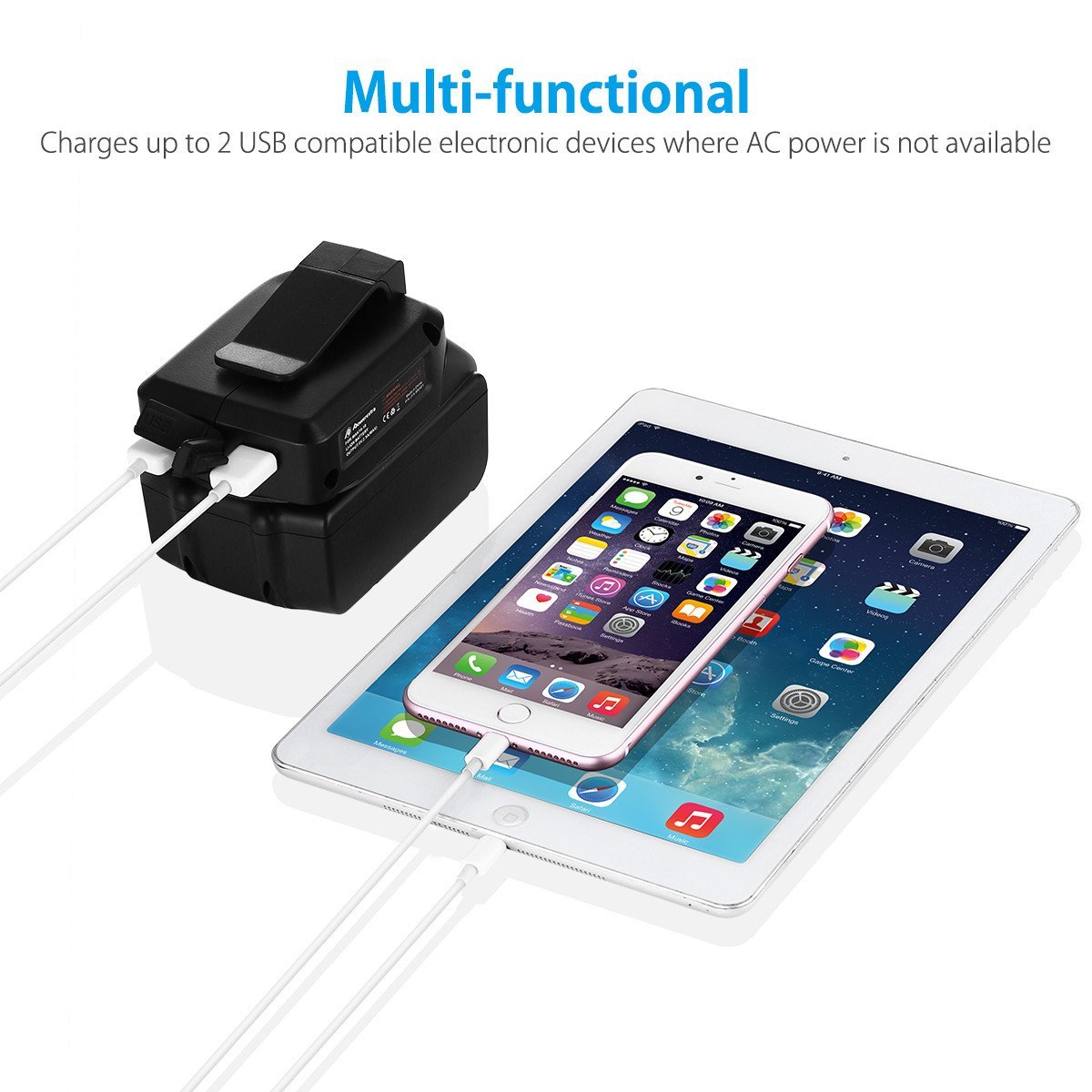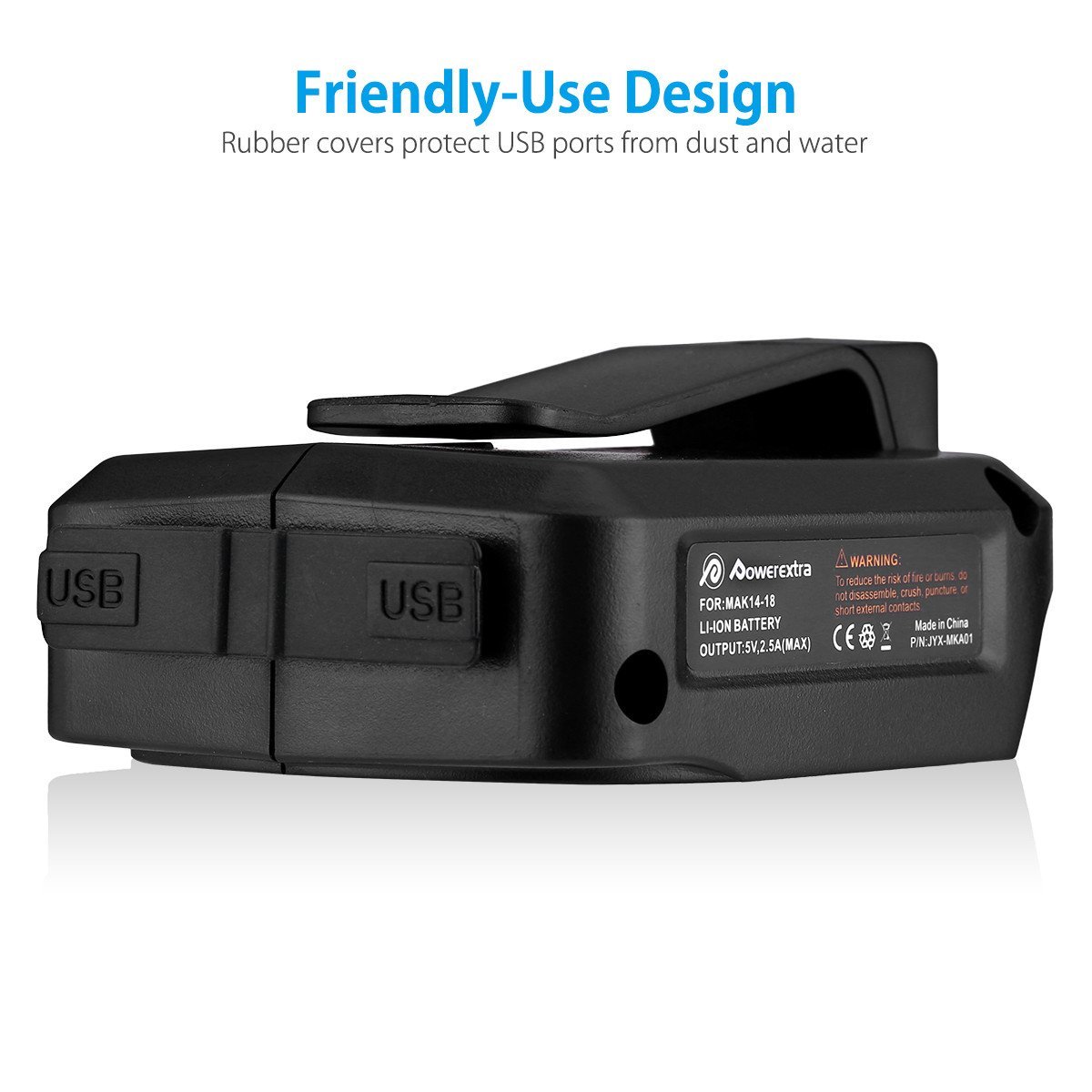 About Powerextra:
Powerextra is specialized in a great variety of replacement power tool batteries.Powerextra replacement power tool batteries are made of the highest quality materials. They are officially CE certified and fully tested by manufacturer to match the actual specifications of OEM products. Powerextra power tool replacement batteries have reliable quality and excellent performance with the advanced technologies and designs.
Professional Power Source for Makita ADP05 LXT
Based on the power tool Makita ADP05 LXT, this replacement power source battery pack is particularly designed with actual specifications and improved performace of built-in battery. It works perfectly with Makita ADP05 LXT.
Multi-functional Power Source:
This Makita ADP05 LXT replacement battery also works as a USB charger. Thanks to the dual USB port design, it can charge 2 USB-enabled devices simultaneously.
Powerful USB Output:
This power source never charges USB devices as a part-time job. With in total 4.6A output current, 2.5A output for each port, it can provide USB devices with powerful juice and quick charges.
Portable and Convenient Makita Replacement Battery
It's designed to be compact and durable. The built-in belt clip makes it more convenient to attach the battery pack to a belt or holster. You will find it easy to carry around wherever you go.