产品描述
3.0Ah 10.8V Replacement Power Tool Batteries for Makita Bl1013, Bl1014, 194550-6 etc
10.8V Replacement Battery for Makita Cordless Drill :
Powerextra brand-new 2-pack Li-ion battery packs, 10.8V, 3000mAh high capacity.
The Makita drill battery replacement is fully compatible with Makita 10.8 volts cordless drill power tools.
The replacement battery replaces Makita BL1013 BL1014 194550-6 194551-4 195332-9 perfectly.
The replacement power tool Batteries are made up of first-rate Lithium battery cells for great efficiency and battery life.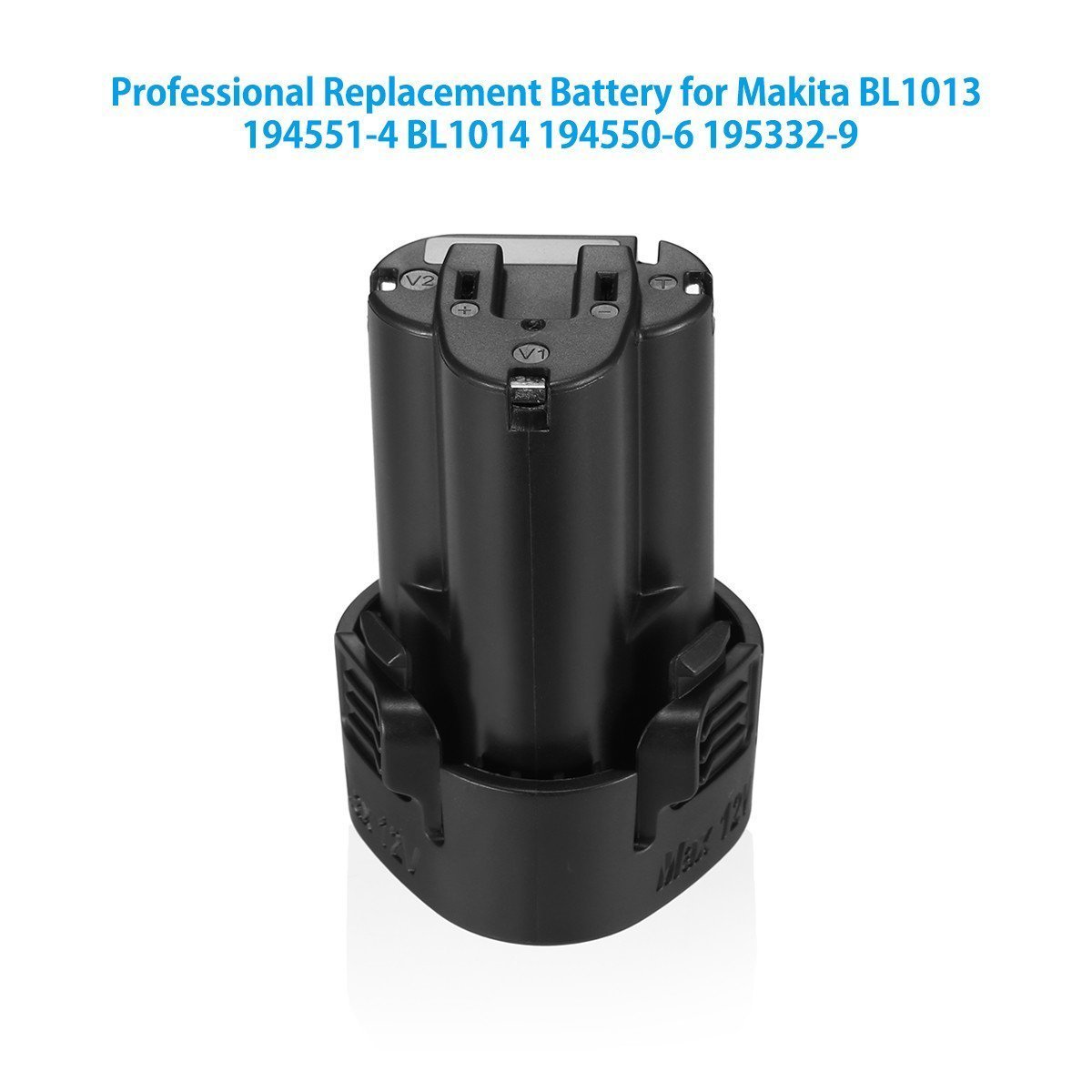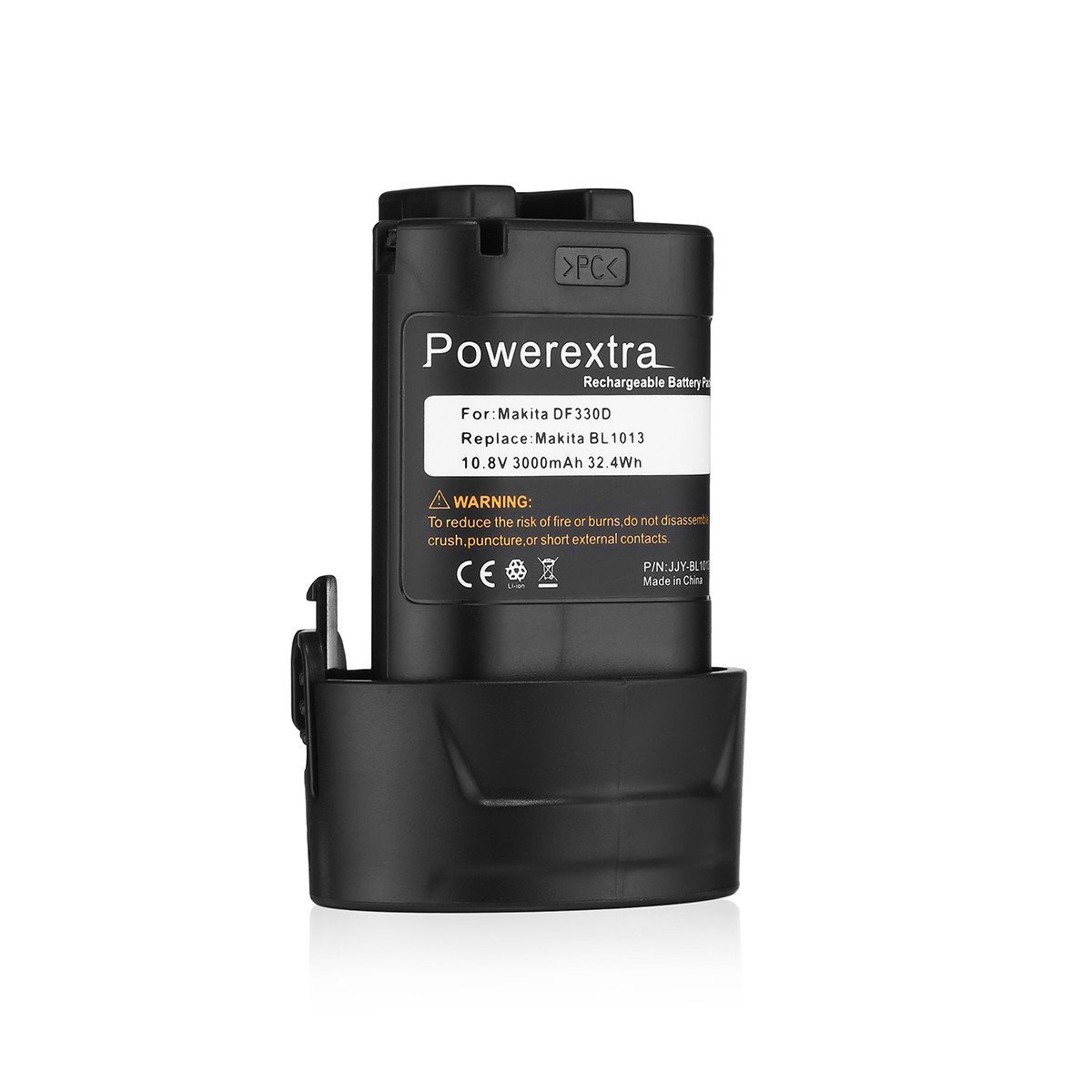 Product Specification & Compatible Models :
Product Specification:
Battery Capacity: 3000mAh
Battery Voltage: 10.8V
Battery Type: Li-ion
Color: Black
Condition: Brand New High Quality
Compatible Models:
Replacemnt MAKITA 10.8 Volt Cordless Drill Power Tools CL100DW CL100DZ CL102DZX DF030D DF030DWE DF030DWX DF330D DF330DWE DF330DWLX DT01 DT01W DT01Z FD01 FD01W FD01Z FD02 FD02W FD02Z HU01 HU01Z JR100DWE JV100DW JV100DZ LC01 LC01Z LC01ZX LM01W LM02 ML100W ML101 MU01 MU01Z SH01 SH01Z TD090D TD090DWE TD090DWX TD090DWXW UH200DWE UH200DWEX UM164DW UM164DWE UM164DWEXL UM164DZ WT01 WT01W WT01Z
Replacement Part Numbers:
BL1013 BL1014 194550-6 194551-4 195332-9
Makita Lithium Battery Replacement:
The Makita drill battery replacement can be charged repeatedly with no memory effect or battery capacity loss. The replacement batteries are CE certified and fully tested to be easily recharged for high power and safety. Powerextra power tool batteries protect themselves from overload, over discharge because of the integrated Micro chip.