Product Description
Outstanding Features:
— Brand New |Li-ion|20 Volts |5000 mAh |100Wh
— Professional Replacement battery for Porter Cable PCC685L, PCC685LP, PCC680L, PCC682L, PCCK602L2 PCC600 PCC640.
— It completely meets Porter Cable OEM battery standards.
— Fully Compatible with all Porter Cable 20V Max power tools.
— Top A grade battery cells,can be charged freely without memory effect.
— The built-in integrated microchip prevents overcharging and other malfunction to prolong battery life.
— Products are CE certified, tested by manufacturer to match or exceed specifications of OEM products.
Fully Tested & Verified:Powerextra specializes in professional manufacturing of various power tool batteries. Being one of the top selling brands in the field of power tool replacement batteries in Amazon, Powerextra batteries enjoy good reception by highly strict testing and official verification. High quality materials, practical designs, together with excellent performance guarantee CE certification and OEM product standards.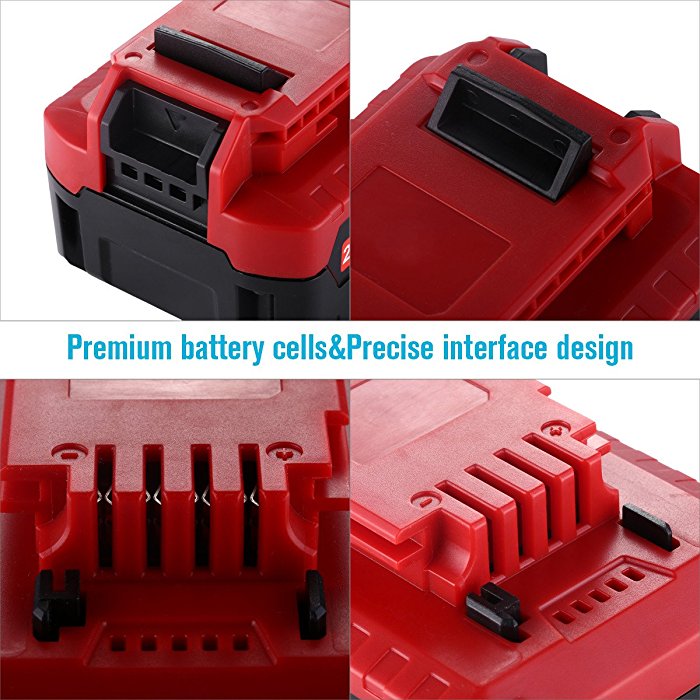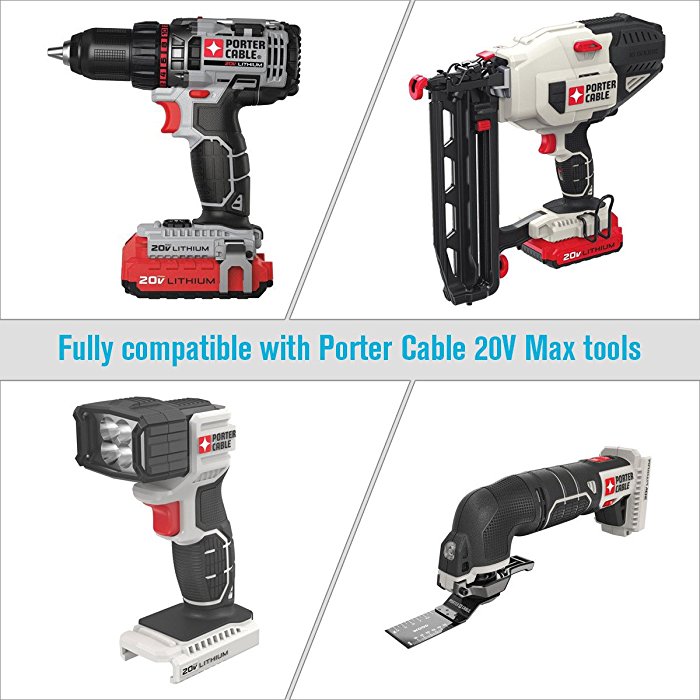 Product Details & Compatible Models:
Compatible Models:(Tip:use "Ctrl+F" in a text)
Compatible with all Porter Cable 20V Max Power Tools
Porter Cable 20V lithium drill
Porter Cable 20V oscillating tool
Porter Cable 20V bare tool
Porter Cable 20V blower
Porter Cable 20V blower
Porter Cable 20V flashlight
Porter Cable 20V cordless tools
Porter Cable 20V drill driver
Porter Cable 20V nail gun
Product Details:
Battery Capacity: 5000mAh
Battery Voltage: 20V
Battery Type: Li-ion
Color: Black
Replacement Part Numbers:
Porter-Cable PCC685L, PCC685LP, PCC680L, PCC682L
Detailed Models & Warranty Policy:
Detailed Models:PCC700, PCC640, PCC601, PCCK602L2, PCCK604L2, PCC790LA, PCC670B, PCC700B, PCC650B, PCC660B, PCCK617L6, PCC772B, PCC710B, PCCK616L4, PCCK600LB, PCC641, PCCK640LB, PCC661B, PCCK600LBR, PCC620LB, PCC771B, PCC620LBR, PCC671B, PCCK614L4, PCCK604LA, PCC620B, PCCK617L6R, PCCK619L8, PCCK605L2R, PCC650BR, PCCK602L2R, PCCK612L2R, PCC640B, PCC791B, PCCK612L2, PCC601LA, PCC670BR etc.
Warranty Policy:
● The brand new high-quality replacement batteries are totally guranteed of real specification.
● Free Exchange against man-made damage from date of purchase & 30 days' refund unconditionally for every purchase from Powerextra.
● Professional technical support, efficient and timely satisfactory customer service around the clock.