产品描述
Porter Cable Power Tool Battery:
The replacement batteries use Grade A quality Lithium battery cells, with 6000mAh, 20 volts.
The 20V Max 6.0Ah battery for Porter Cable cordless tools can be charged freely with no memory or capacity loss.
The high capacity 6000mAh replacement battery gives your cordless tools more power and longer runtime.
The replacement battery meets the original Porter Cable battery's standards with great performance.
It's a professional replacement battery for Porter Cable PCC685L, PCC685LP, PCC680L, PCC682L, PCCK602L2 PCC600 PCC640.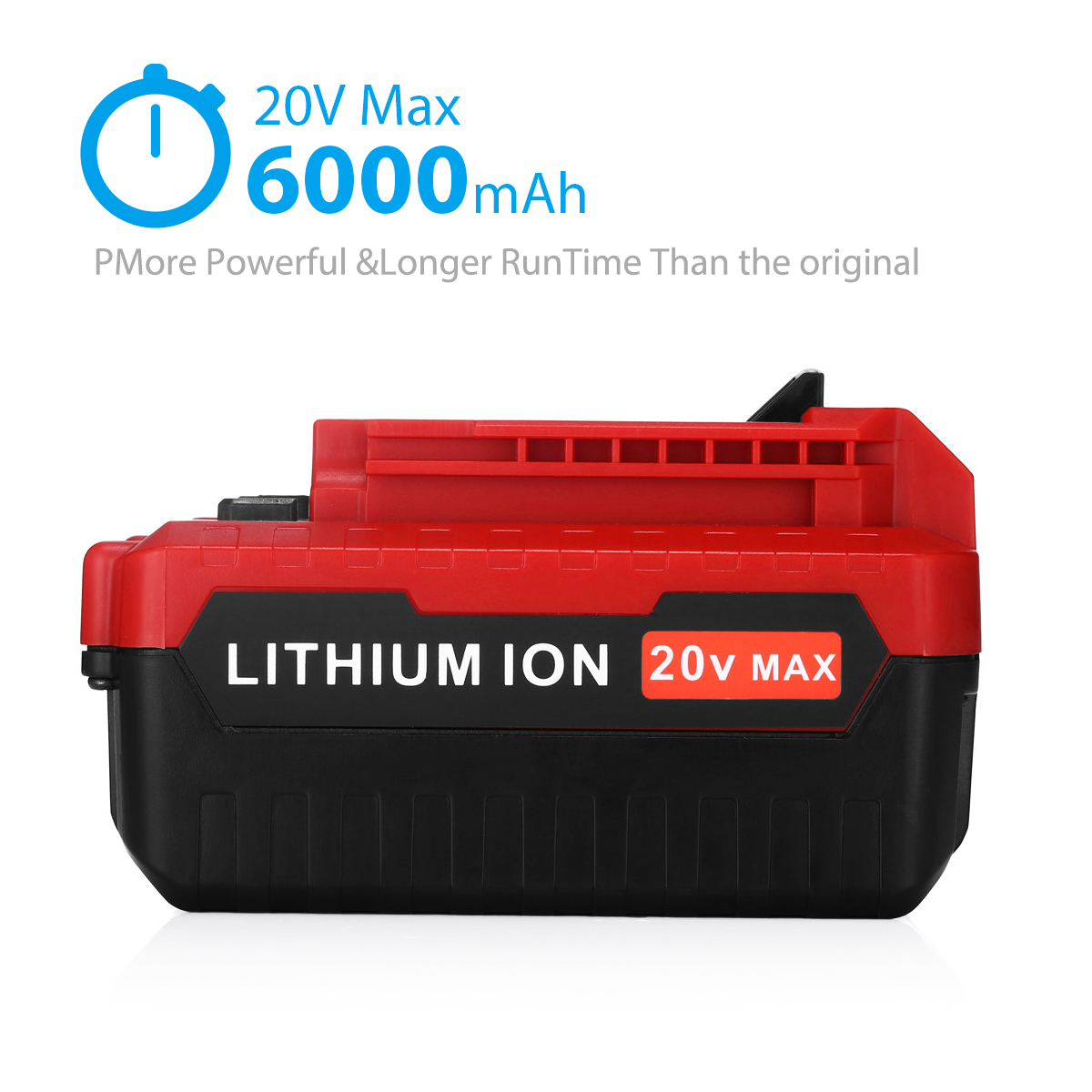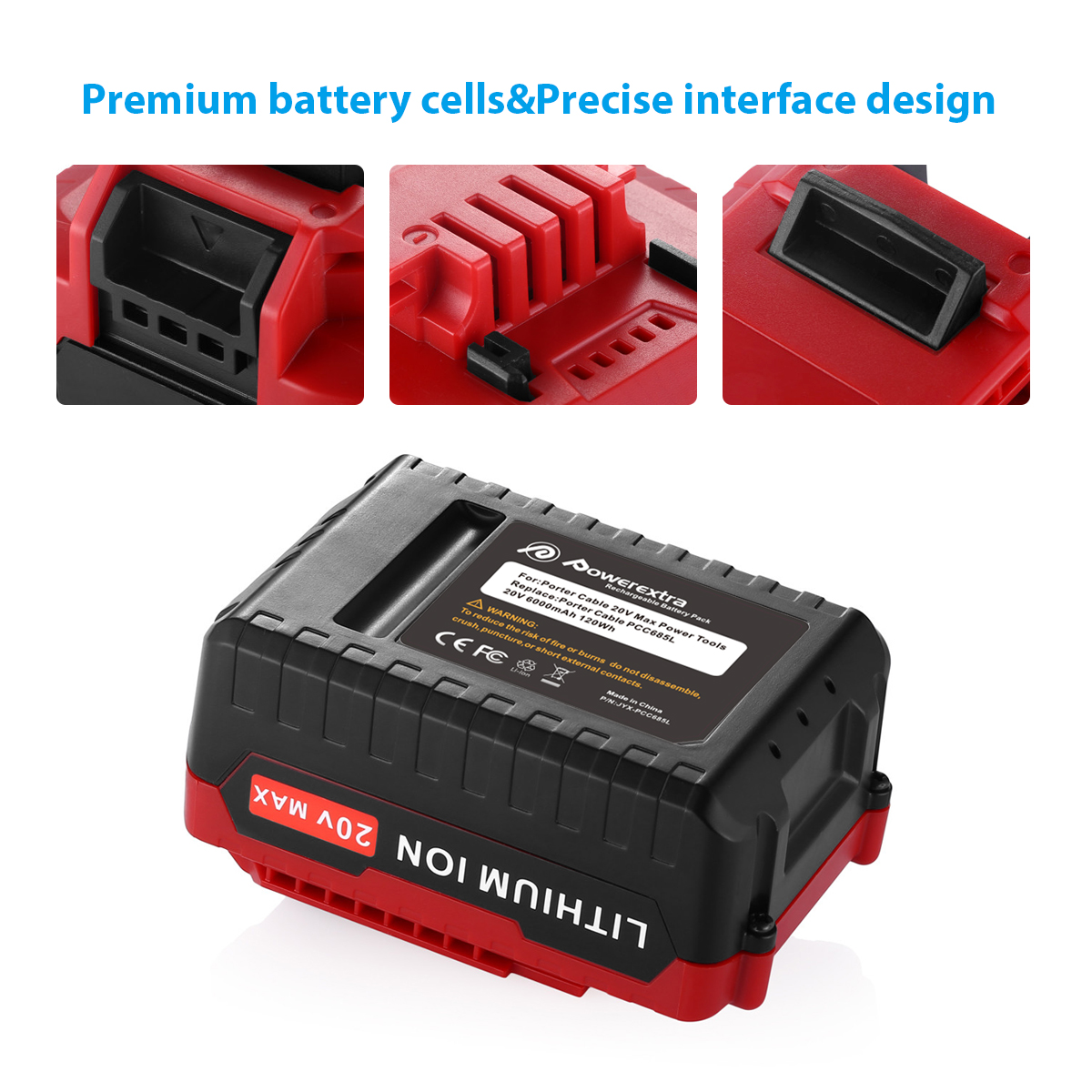 Compatible with all Porter Cable 20V Max Power Tools:
porter Cable 20V Lithium Drill
porter Cable 20V Oscillating Tool
porter Cable 20V Bare Tool
porter Cable 20V Blower
porter Cable 20V Blower
porter Cable 20V Flashlight
porter Cable 20V Cordless Tools
porter Cable 20V Drill Driver
porter Cable 20V Nail Gun
Replacement Part Numbers:
Porter Cable PCC685L, PCC685LP, PCC680L, PCC682L
Compatible Porter Cable Models:
PCC700, PCC640, PCC601, PCCK602L2, PCCK604L2, PCC790LA, PCC670B, PCC700B, PCC650B ,PCC660B, PCCK617L6, PCC772B, PCC710B, PCCK616L4, PCCK600LB, PCC641, PCCK640LB, PCC661B, PCCK600LBR, PCC620LB, PCC771B, PCC620LBR, PCC671B, PCCK614L4, PCCK604LA, PCC620B, PCCK617L6R, PCCK619L8, PCCK605L2R, PCC650BR,PCCK602L2R, PCCK612L2R, PCC640B, PCC791B, PCCK612L2, PCC601LA, PCC670BR etc.
Powerextra 20V Cordless Tool Battery for Porter Cable:
This 20volts replacement battery is widely compatible with all Porter Cable 20V Max power tools. You can use this 6000mAh battery pack for your Porter Cable brushless drill/driver, hammer drill, impact driver, cordless grinder, cordless drill/driver kit, oscillating multi-tool kit, etc.
Battery Specification:
Battery Capacity: 6000mAh
Battery Voltage: 20V
Battery Type: Li-ion
Color: Black