产品描述
20 Volts Max Battery for Black & Decker:
The replacement battery for 20V Black & Decker power tools has ultra high real capacity 5000mAh, 90Wh.
It's made up of quality Lithium battery for great battery longevity and performance.
It perfectly replaces Black & Decker LBXR20 LBXR20-OPE LB20 LBX20 LBX4020 LB2X4020-OPE.
The battery has advanced integrated microchip to prevent overload, over heating and shirt-circuit problems.
The replacement battery is certified by CE for reliable quality. It can be charged conveniently with no memory effect.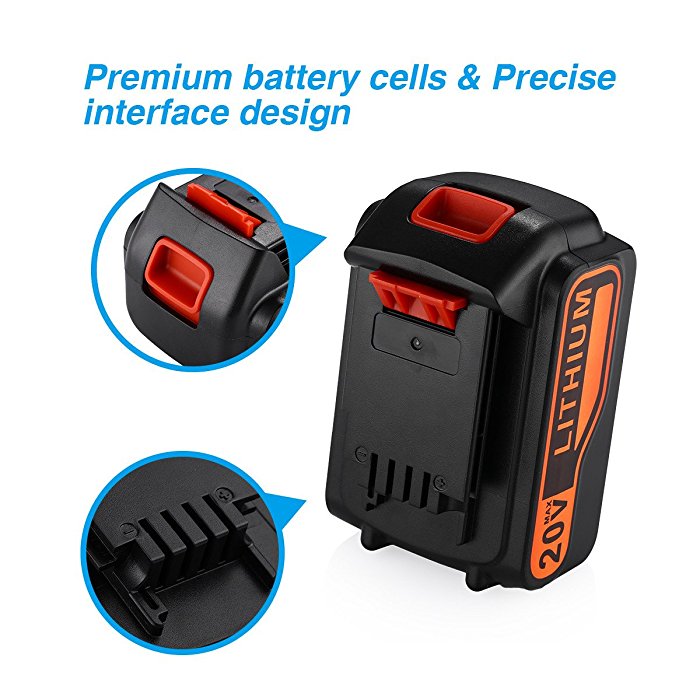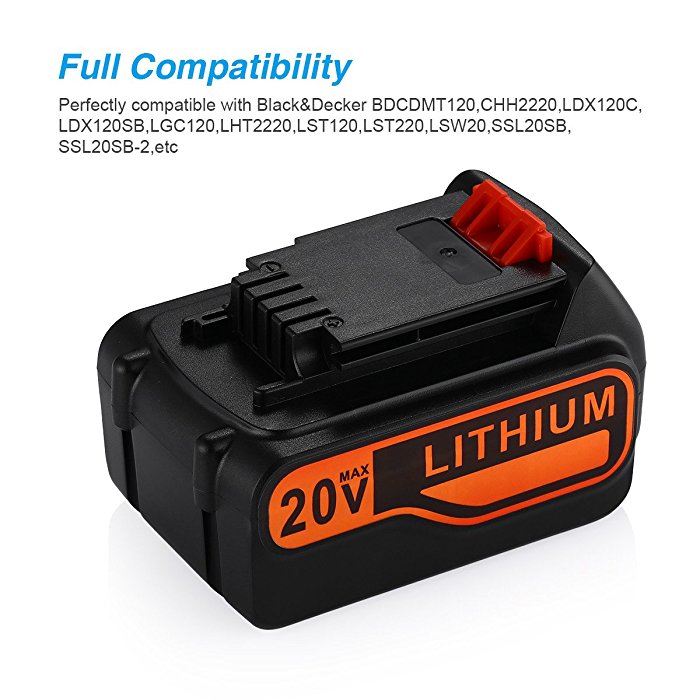 Battery Compatibility:
Compatibility:
Black & Decker BDCDMT120 , Black & Decker CHH2220, Black & Decker LDX120C,
Black & Decker LDX120SB , Black & Decker LGC120, Black & Decker LHT2220,
Black & Decker LST120 , Black & Decker LST220, Black & Decker LSW20,
Black & Decker SSL20SB, Black & Decker SSL20SB-2
LHT120, LPHT120, LSW120, LPP120, LCS120, LLP120, LGC120, SSL20SB-2, ASL186K, ASL188K, BDCDMT120, CHH2220, EPL188KB
Replacement Part Number:
Black & Decker BXR20 LBXR20-OPE LB20 LBX20 LBX4020 LB2X4020-OPE
Black & Decker Battery Specification::
Battery Capacity: 5000mAh
Battery Voltage: 20V
Battery Type: Lithium
Size: 4.9 x 3.7 x 3.2 inches
Weight: 8.8 ounces
Color: Black
Condition: Brand New High Quality
Package:
1 * 5000mAh 20V Lithium Battery for Black & Decker
1 * Pair of Gloves for Using Black & Decker Tools More Safely