产品描述
Black & Decker Lithium Battery Replacement:
The 20V replacement battery is specially for Black & Decker LBXR20 LB20 LBX20.
The rechargable Lithium battery has 2.5Ah full capacity, 20V Max, 40Wh.
The Black & Decker replacement battery is 100% compatible with OEM Black & Decker power tools and original chargers.
It's made of highly safe and efficient Lithium battery cells with great reliability and stability.
The replacement battery is well made with a robust and lightweight design for conveniences in using your power tools.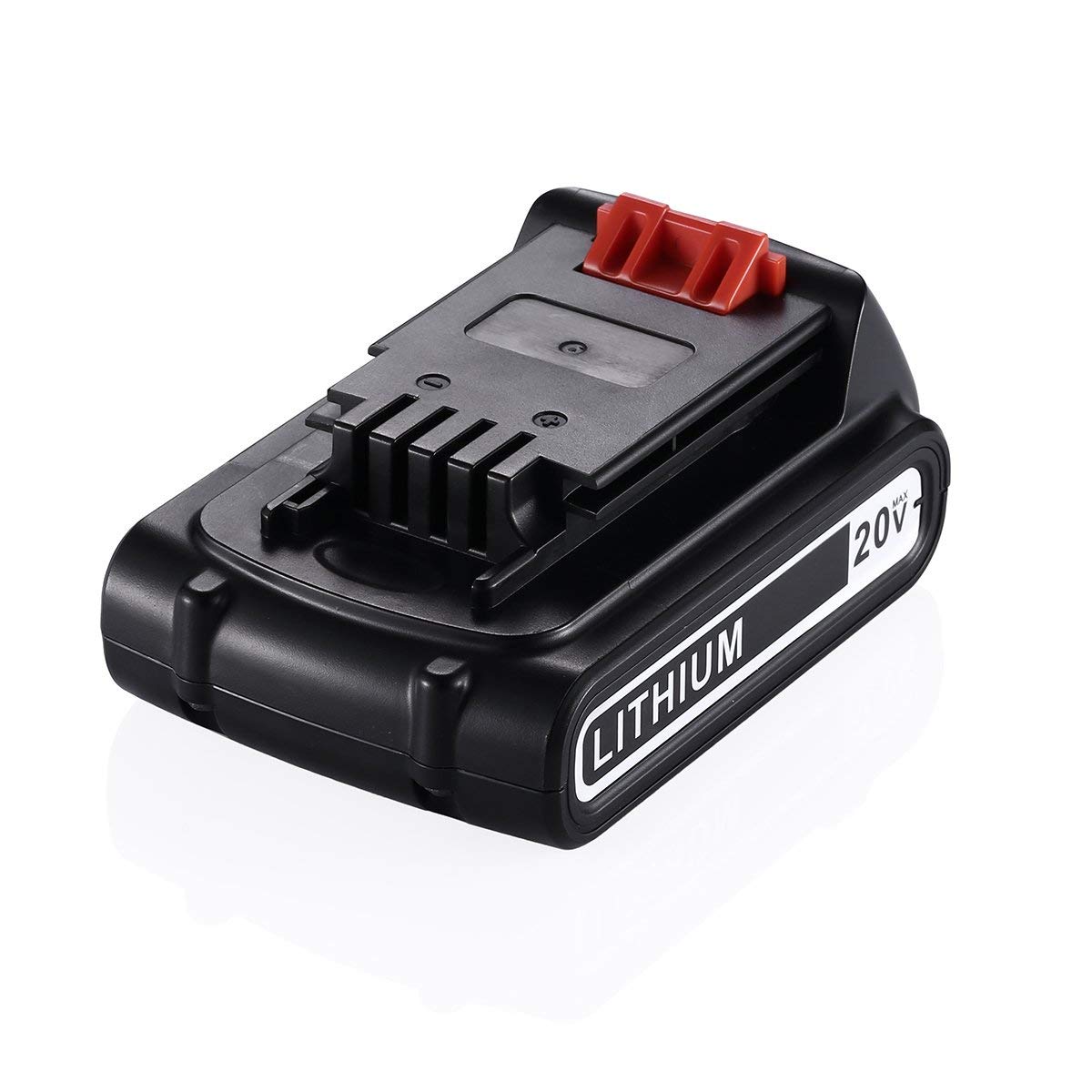 20V Power Tool Battery with Long Battery Life:
This Powerextra replacement power tool battery is equipped with advanced integrated microchip for protection. You can freely charge the battery without losing battery capcity. It has no memory effect for repeated recharging. It's designed to be charged fast with powerful battery energy for a great variety of Black & Decker cordless tools. The upgraded battery longevity makes it meet the requirements of OEM Black & Decker tools.
Replacement Part Numbers:
BLACK & DECKER LB20, LBX20, LBXR20
Compatible Black & Decker Tools:
BLACK & DECKER 20 Volt Power Tools ASL186K, ASL188K, BDC120VA100, BDCDMT120, BDCDMT120-2, BDCDMT120F, BDCDMT120IA, BDCF20, BDH2000SL, CHH2220, EPL188KB, LD3K220, LCC220, LCS120, LCS120B, LD120VA, LDX120C, LDX120PK, LDX120SB, LDX220SB, LDX220SBFC, LGC120, LHT2220, LPHT120, LPHT120B, LPP120, LPP120B, LST120, LST220, LSW20, LSW120, SSL20SB, SSL20SB-2
Battery Specification:
Battery Capacity: 2500mAh
Battery Voltage: 20V
Battery Type: Lithium-ion
Battery Power: 40Wh
Size: 5 * 3.6 * 2.6 inches
Weight: 10.6 ounces
Color: Black
Condition: Brand New High Quality
Package:
1 Black & Decker 20V Lithium Battery
1 Pair of Protective Gloves