产品描述
Outstanding Features:
— Professional vertical shooting with wide compatibility;
— Pure copper connector with more accurate and stable transmission;
— You can control the shutter by the infrared remote control device of the grip within 10 meters;
Steps to Use the Vertical-Grip Shutter:
1. connect the battery grip connector port and camera's shutter port.
2. turn the vertical-grip switch to "on",half press shutter for focus.
3. full press shutter for shooting.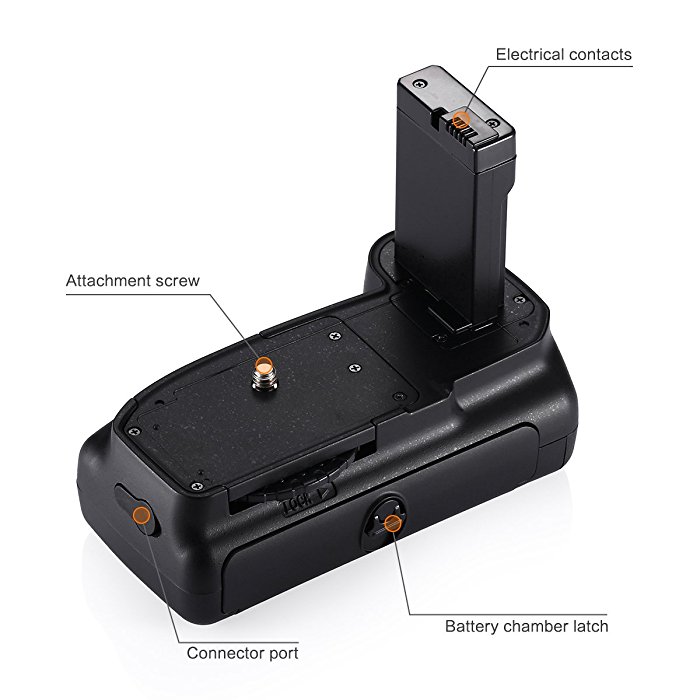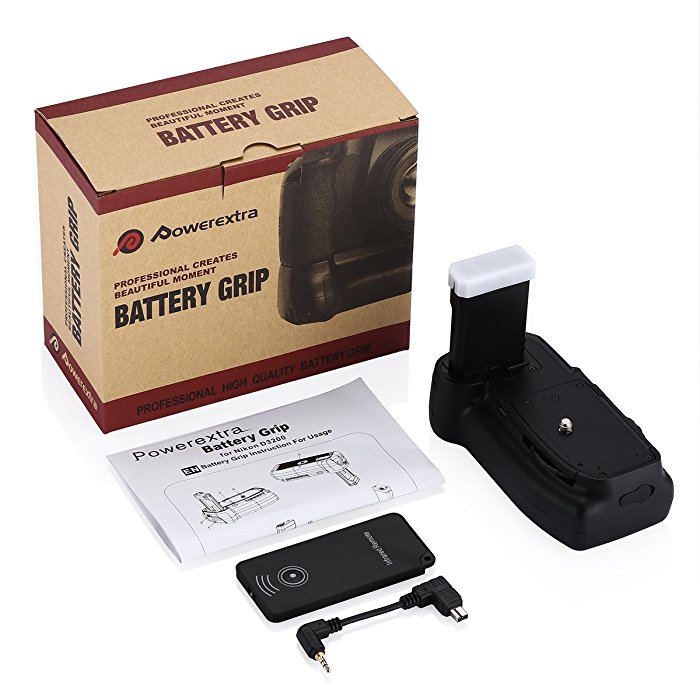 Product Specification:
Power sources: one or two battery packs EN-EL14
Power switch:camera's power switch
Working temperature range:0C°to 40C°
Working humidity:85% or less
Dimensions: 5.0*2.9*3.8
Weight: approx. 6.0 oz.
Package Contents:
1 x professional battery grip for Nikon D3200 camera
1 x data link
1 x infrared remote control
1 x user manual
1 x original manufactory package
Powerextra is specialized in manufacturing power tool batteries, digital batteries and chargers, and related accessories.Powerextra is one of top selling brands for replacement batteries at Amazon.Powerextra products are made of the highest quality materials by CE certification. They are tested by manufacturer to match OEM products.
Warranty Policy:
● The brand new high-quality replacement batteries are totally guranteed of real specification.
● Free Exchange against man-made damage from date of purchase & 30 days' refund unconditionally for every purchase from Powerextra.
● Professional technical support, efficient and timely satisfactory customer service around the clock.