产品描述
Outstanding Features:
— Universal low-pressure trigger flash, and S1,S2 wireless trigger flash;
— Highly sensitive wireless sensor allows the camera to trigger the flash tires in far distance;
— Standard Canon external power socket supports your quick flash requirement super speed of charging recycle;
— It only takes 3 seconds to finish a charging cycle after a full level output;
— Automatic saving function keeps the current setting to the flash light saved.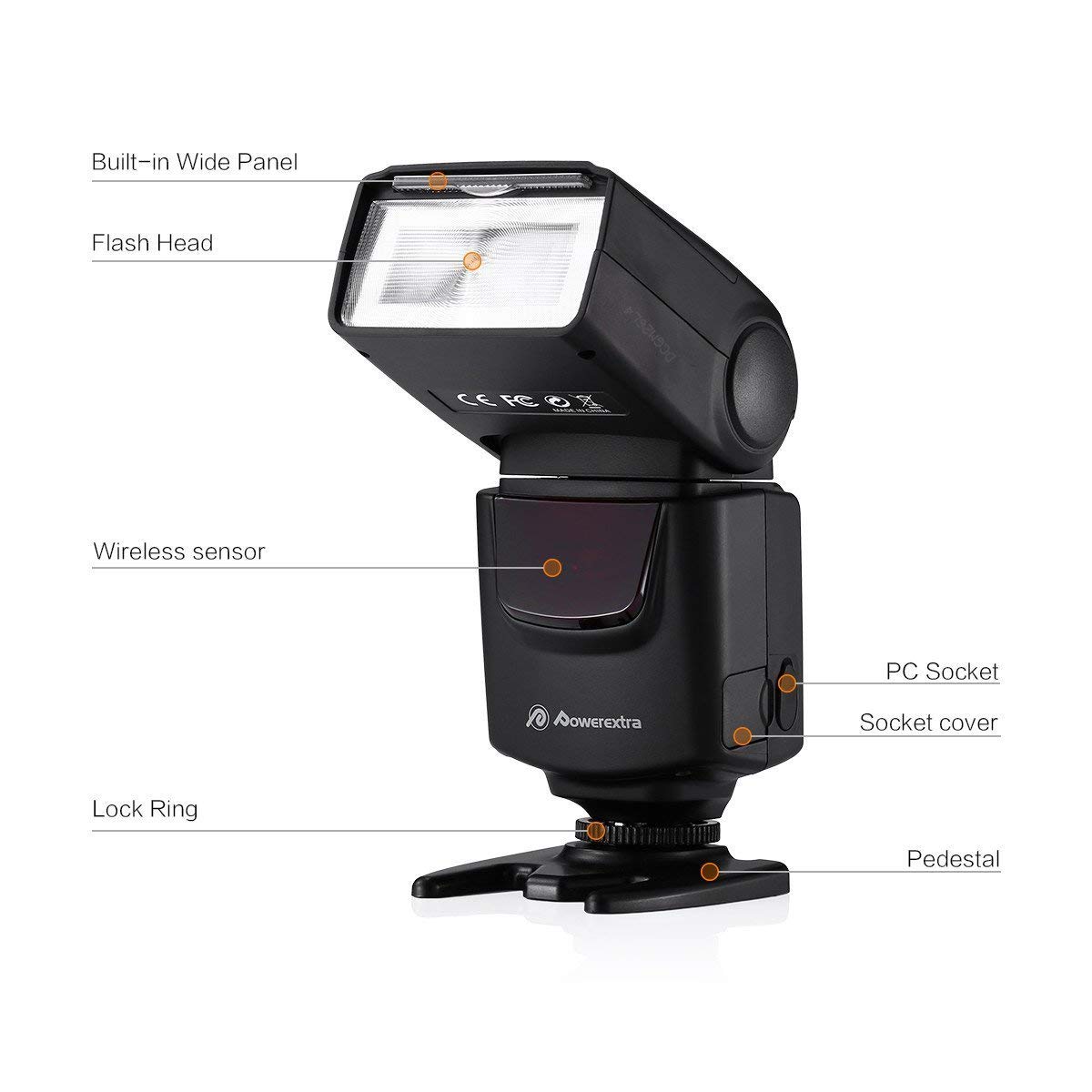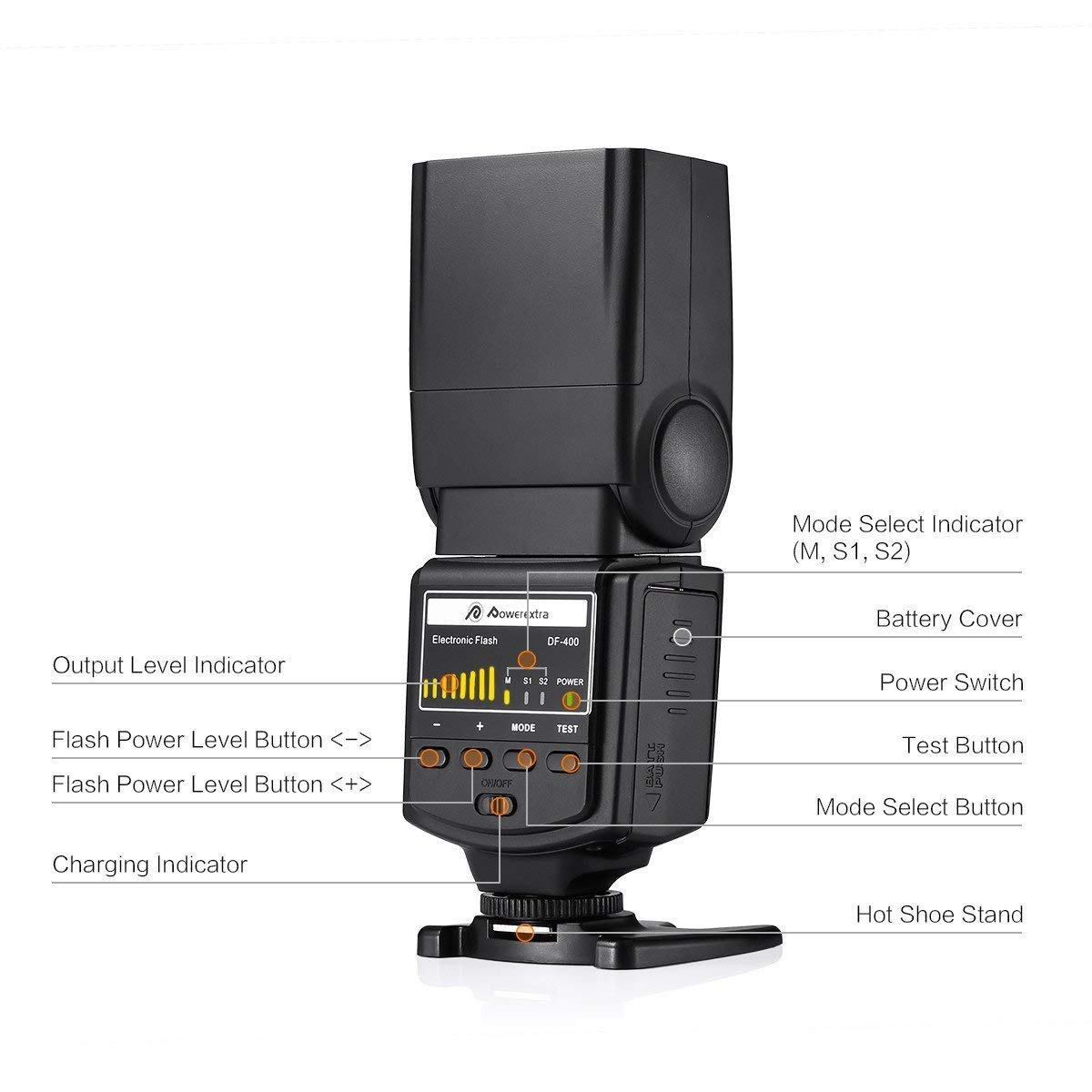 M Mode / S1 Mode / S2 Mode:
M Mode:
In this mode,you can adjust flash brightness according to your own preference,the speedlight will flash under the camera synchronous signal.
S1 Mode:
In this mode,DF-400 will trigger flash with the main speedlight first flash,the effect is the same as using radio trigger.When using this mode,your main speedlight should be set to manual flash mode,using neither TTL flash system nor red-eye removal function which caused multiple flash.
S2 Mode:
S2 mode is similar to S1 mode and is also known as "preflashing cancel mode",but it can ignore the preflashing from TTL,so you can use it to support the main speedlight that working in TTL mode.In particular,if S1 mode is unable to synchronously flash with your built-in speedlight,you can try to use S2 mode
Product Specification:
Electronic structure:Insulated gate double-click the transistor automatically(IGBT)
Guide number:33(ISO 100/1M)
Power:4x AA batteries
Battery life:110-1500 times
Recycle time:3 seconds
Flash mode:M,S1,S2
Color temperature:5800K
Flash duration:1/200 seconds~1/20000 seconds
Flash control:Magnitude 8 brightness control(1/128-1/1)
Dimensions:190x75x55mm
Net weight:315g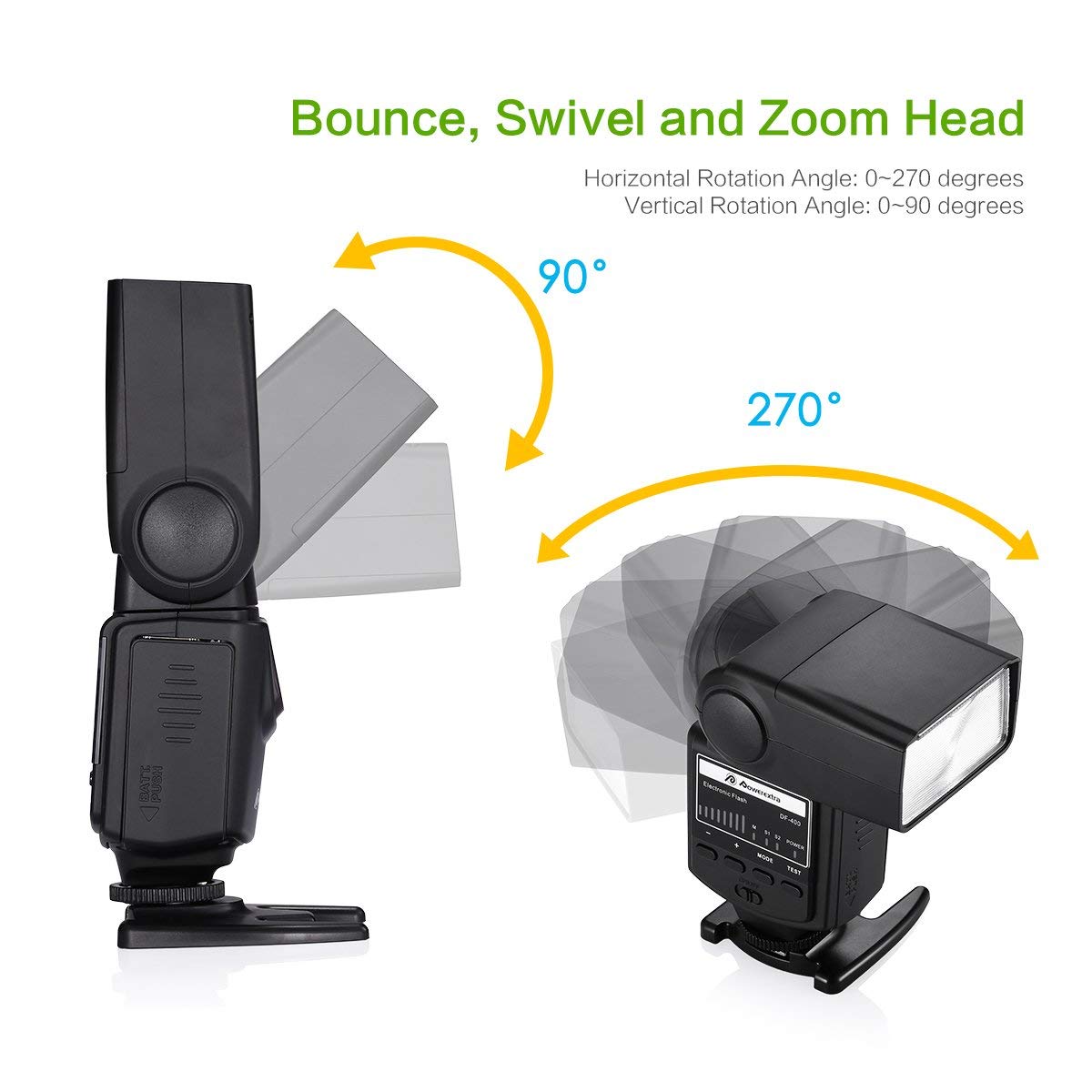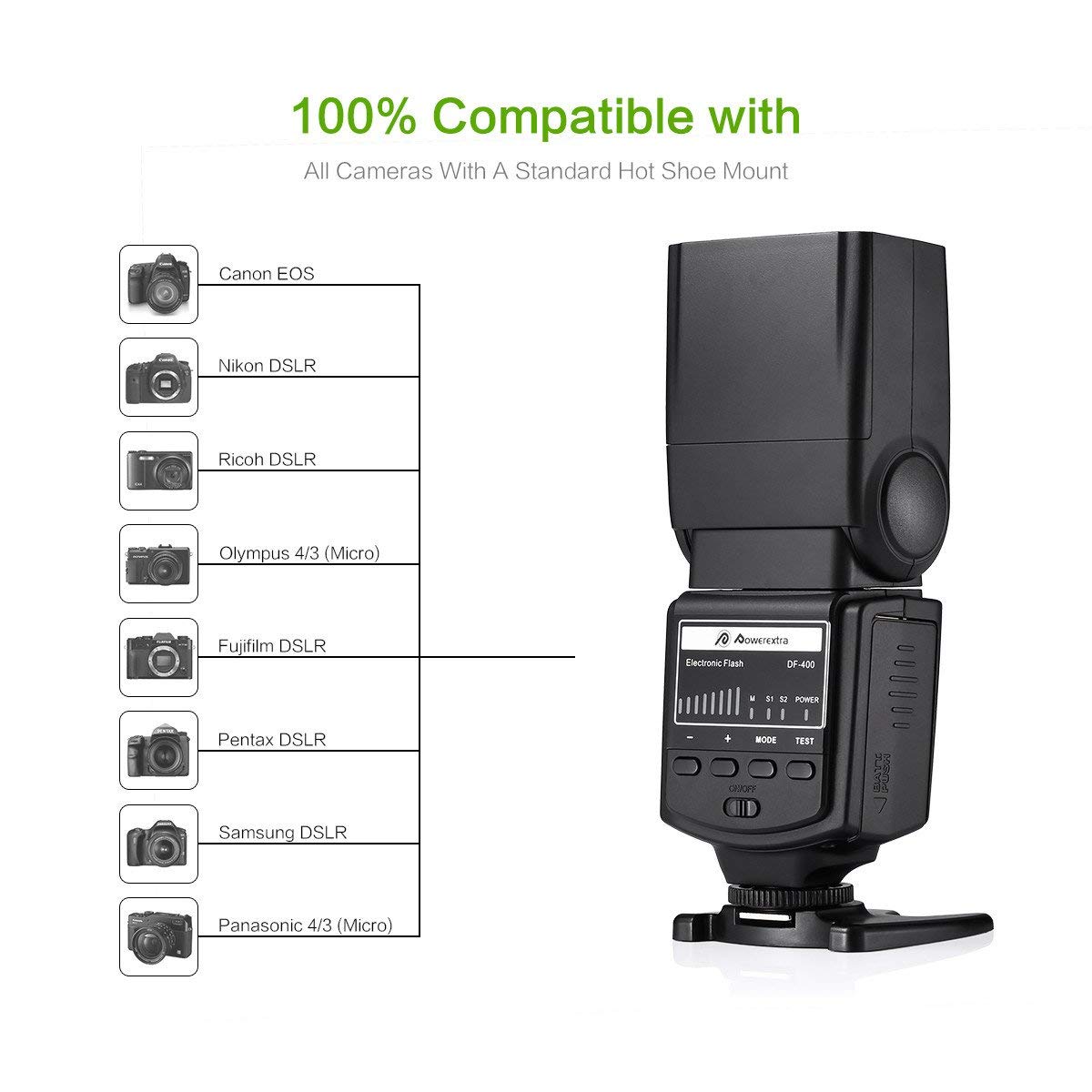 Package Contents:
Flash light x1
Protection bag x1
Mini stand x1
Instruction manual x1
Warranty Policy:
● The brand new high-quality replacement batteries are totally guranteed of real specification.
● Free Exchange against man-made damage from date of purchase & 30 days' refund unconditionally for every purchase from Powerextra.
● Professional technical support, efficient and timely satisfactory customer service around the clock.