产品描述
High-Performance MB-D11 Battery Grip:
This Powerextra MB-D11 battery grip enables you to use your Nikon D7000 SLR camera more conveniently with infrared remote control function.
The wireless infrared remote control is effective within 10 meters.
With this battery grip, you can make vertical shots effortlessly. The grip can hold your camera securely for stable shooting.
The grip can be easily mounted on a tripod thanks to the tripod socket on the bottom for easy horizontal and vertical shots.
The multifunctional grip has a few useful functions, shutter button, main dial, multi-controller, AF point selection button, AE lock/FE lock button, AF start button with user-friendly control.
The MB-D11 battery grip comes with 2 pieces of 2200mAh high capacity EN-EL15 batteries.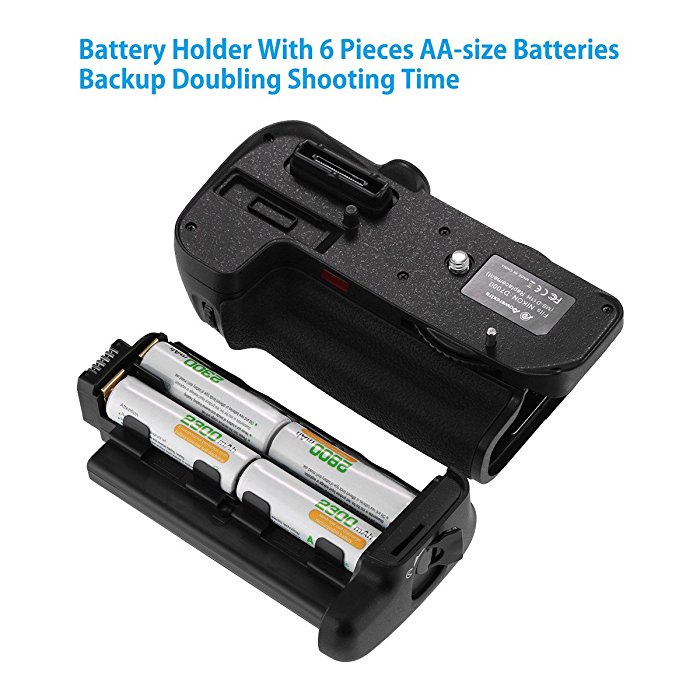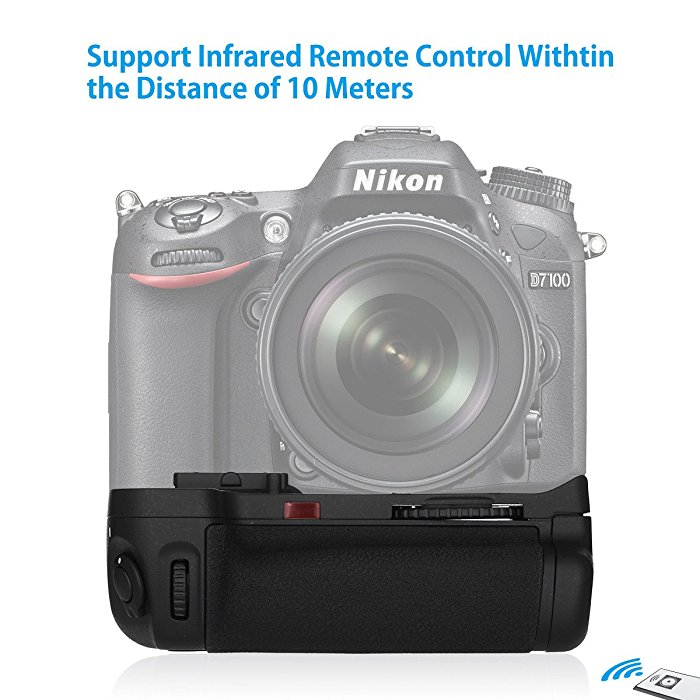 Replacement Battery Grip for MB-D11
This professional replacement battery grip for MB-D11 is designed for Nikon D7000 Digital SLR Camera. The replacement battery grip works for your camera with the same function and performance as the original Nikon grip MB-D11. The grip is able to hold 2 EN-EL15 batteries for longer shooting time. The multi-functional grip allows you to use the vertical grip shutter button for easy vertical shots. It has more features, such as shutter button, main dial, multi-controller and multi-function button.
Specification:
Brand Name: Powerextra
Battery Capacity: 2200mAh
Weight: 11 ounces
Color: Black
Compatibility: Nikon D7000 Digital SLR Camera
Package Contents:
2 x 2200 mAh EN-EL15 Batteries
1x MB-D11 Battery Grip
1x IR Remote Control
1x User Manual in English
Warranty Policy:
● The brand new high-quality replacement batteries are totally guranteed of real specification.
● Free Exchange against man-made damage from date of purchase & 30 days' refund unconditionally for every purchase from Powerextra.
● Professional technical support, efficient and timely satisfactory customer service around the clock.