产品描述
Multi-purpose Cutting Tool:
This combo includes 3 larger semicircular blades, faster-cutting bi-metal blades with stainless steel cabor, which benefits to a high-performance job with durability is not sacrificed, an complementary case to keep your blades organized.
It provides a great selection for wide-range application on plunge cuts and flush cuts in wood, plastic, drywall. Universal quick-fit oscillating tool accessories fit most standard and tool-free oscillating tools, including Performax Oscillating Tool,Chicago Electric 67537, Ryobi, Ridgid, Bosch, Craftsman, Rockwell Hyperlock, Sears C19 , Black & Decker, Fein Multimaster, Genesis ,Milwaukee ,Dewalt (not 20v),Lowe's Kobalt,and more.Does NOT fit Dremel MM40, MM45, Bosch MX30 Rockwell Bolt On and Fein SuperCut ,Fein Starlock.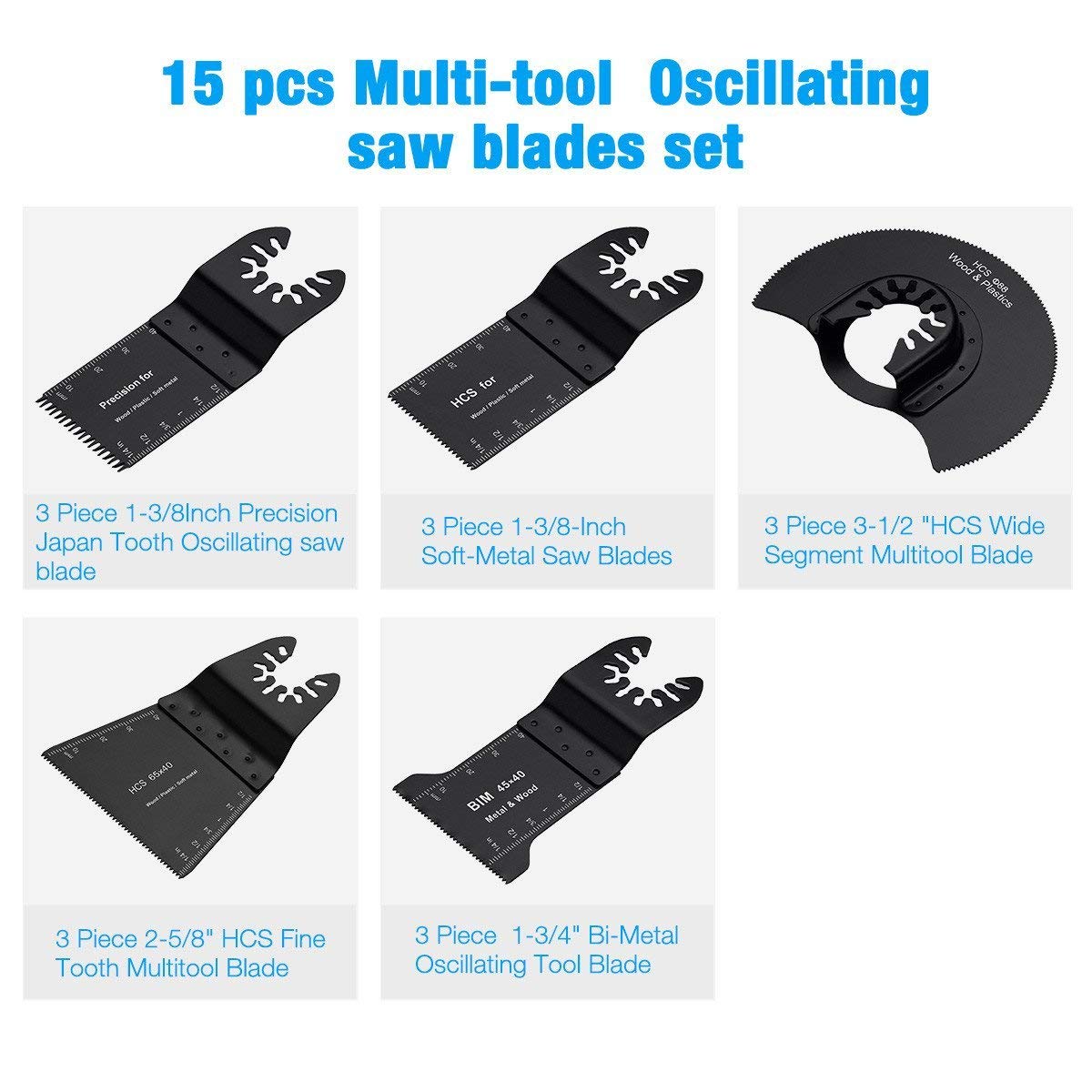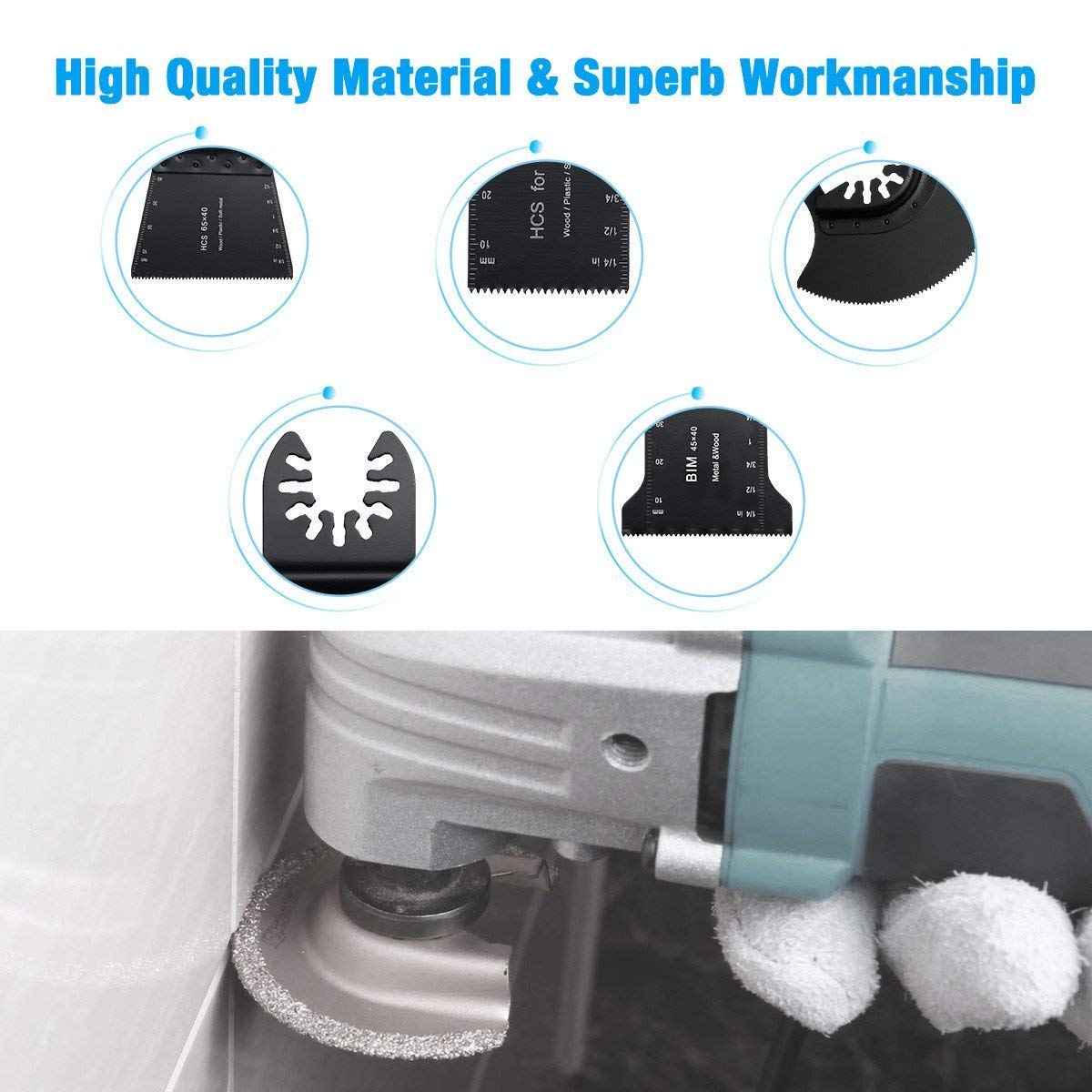 5 Types of Blades Available:
3- 3-1/2 "HCS Wide Segment Multitool Blade
3 – 1-3/4″ Bi-Metal Oscillating Tool Blade
3 – 2-5/8″ HCS Fine Tooth Multitool Blade
3 – 1-3/8-Inch Soft-Metal Saw Blades
3- 1-3/8Inch Precision Japan Tooth Oscillating saw blades
Wide Compability:
Bosch Multi-X
Bosch (except MX30)
Craftsman Nextec Multi Tool
Craftsman Nextec 17438
Craftsman Nextec 61199
Craftsman Nextec 5910
Craftsman 2702 2.0 Amp
DeWalt , Dremel Multi-Max (will not fit MM40 & MM45 models)
Driving Force, EINHELL, Falke Tool Mate, Fein Multimaster Tools
Fein Multimaster AFMM 14, Fein Multimaster FMM 250 Q,Fein MultiMaster
FMM 250 Q-MS
Warranty Policy:
● The brand new high-quality replacement batteries are totally guranteed of real specification;
● Free Exchange against man-made damage from date of purchase & 30 days' refund unconditionally for every purchase from Powerextra;
● Professional technical support, efficient and timely satisfactory customer service around the clock.