产品描述
Professional Drone Repair Tools:
These aluminum screw drivers repair tool set works perfectly for DJI Phantom 3 SE/Standard/Advanced/Professional, Phantom 4/4 Pro/4 Pro + Plus/4 Advanced and DJI Mavic Pro, DJI Spark other RC Drone Quadcopters, mobile phones, and most digital products.
This professional screw driver set includes 12 screw driver heads, six stars T6/T9; Allen H1.5mm/H2.0mm/H2.5mm; Phillips 1.0mm/1.3mm/1.5mm/2.0mm/2.5mm; flathead 1.5mm; Plate Phillips Screwdriver 0.6mm.
The screw driver set comes with a wallet type packing. It's light and portable for you to carry around with your drone and other mobile devices.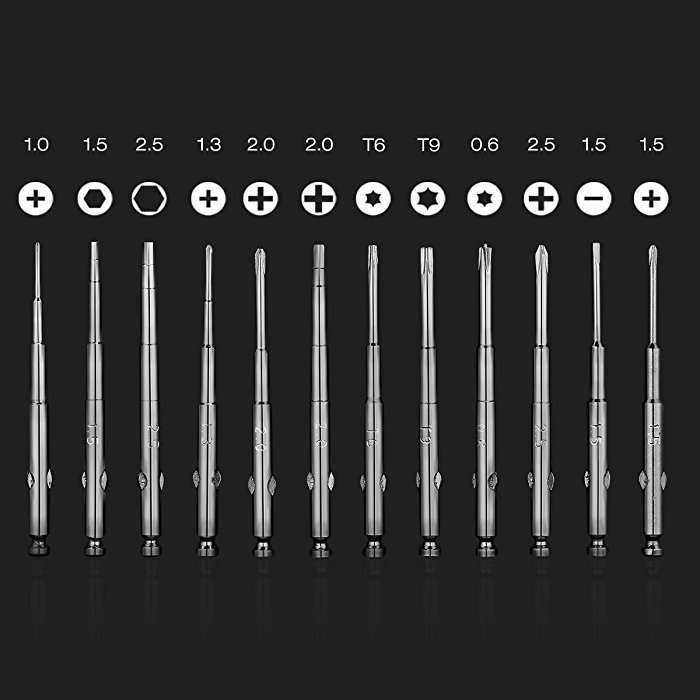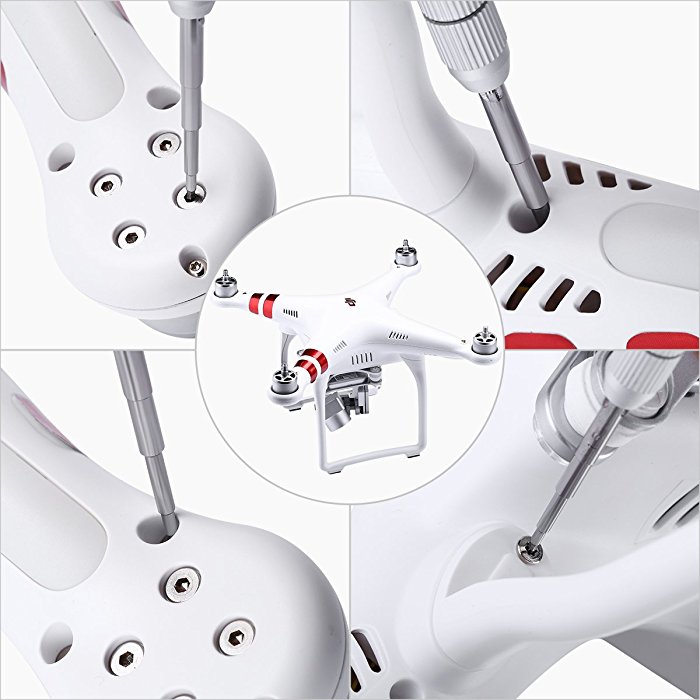 Package
1 x Six Stars T6
1 x Six Stars T9
1 x Allen H1.5mm
1 x Allen H2.0mm
1 x Allen H2.5mm
1 x Phillips 2.5mm
1 x Phillips 2.0mm
1 x Phillips 1.5mm
1 x Phillips 1.3mm
1 x Phillips 1.0mm
1 x Flathead 1.5mm
1 x Plate Phillips Screwdriver 0.6mm
Durable Material
These screw drivers are made of high-quality CRV alloy steel, which is rubost enough for using repeatedly for a long peroid of service life. The hand grip features an anti-slip design to make the tools more user-friendly.
Cautions:
Be extremely careful when you use these small and sharp screw drivers.
Keep these screw drivers away from children.
Handle the small screw drivers with care.