产品描述
Screwdriver Set 24 Bits
Powerextra Precision Screwdriver Set 24 in 1 Precision Screwdriver Kit is designed for electronics, laptops, phones, computer, eyeglasses, smartphones, toys, PC, watches, game consoles, camera, radio, and most hand-held devices.
Aluminum magnetic handle with rotorable swivel top makes screwdriver operation more efficient.
High precision integrated molding process, smooth arc edge for comfortable hand feeling.
Aluminium alloy case makes it easy to carry or store anywhere.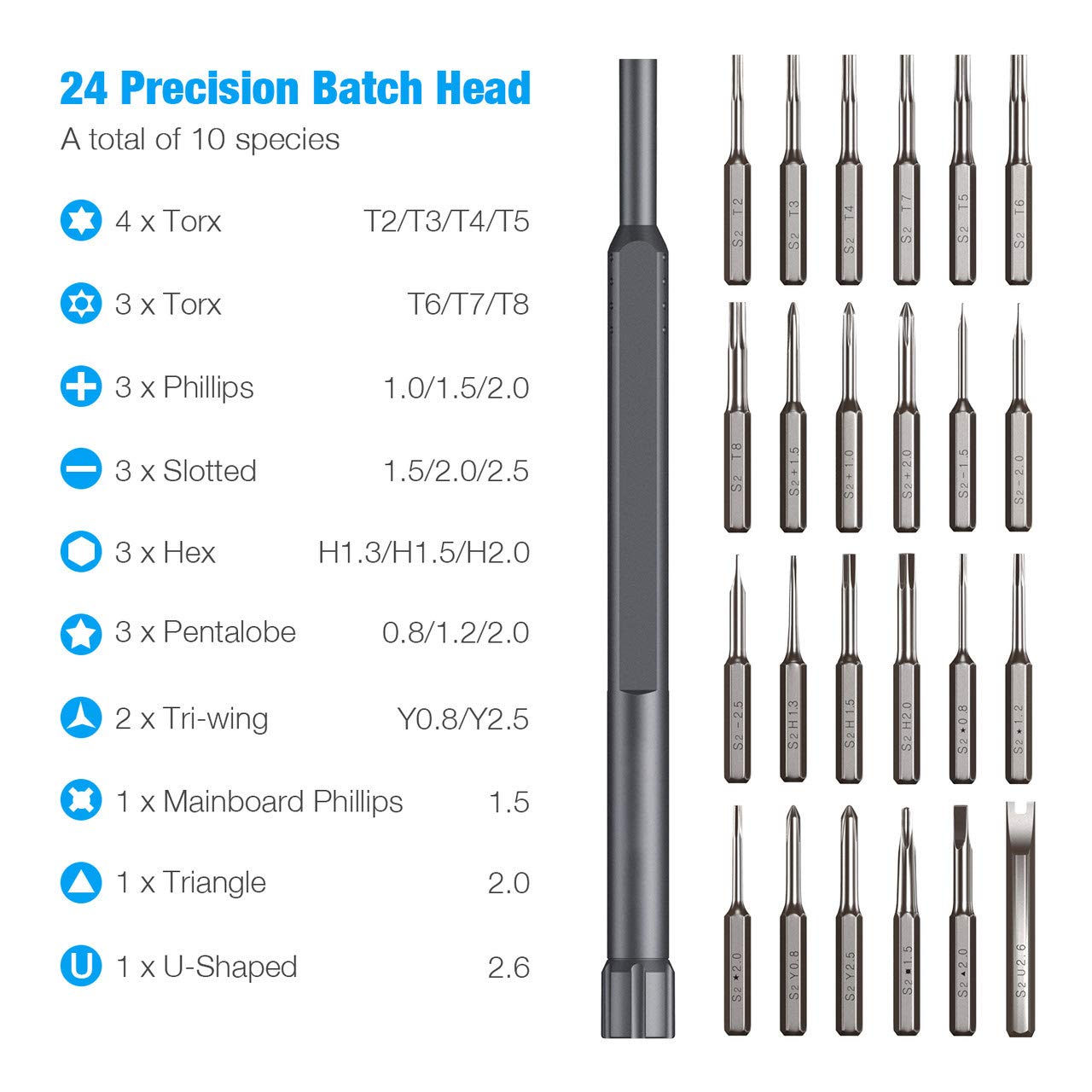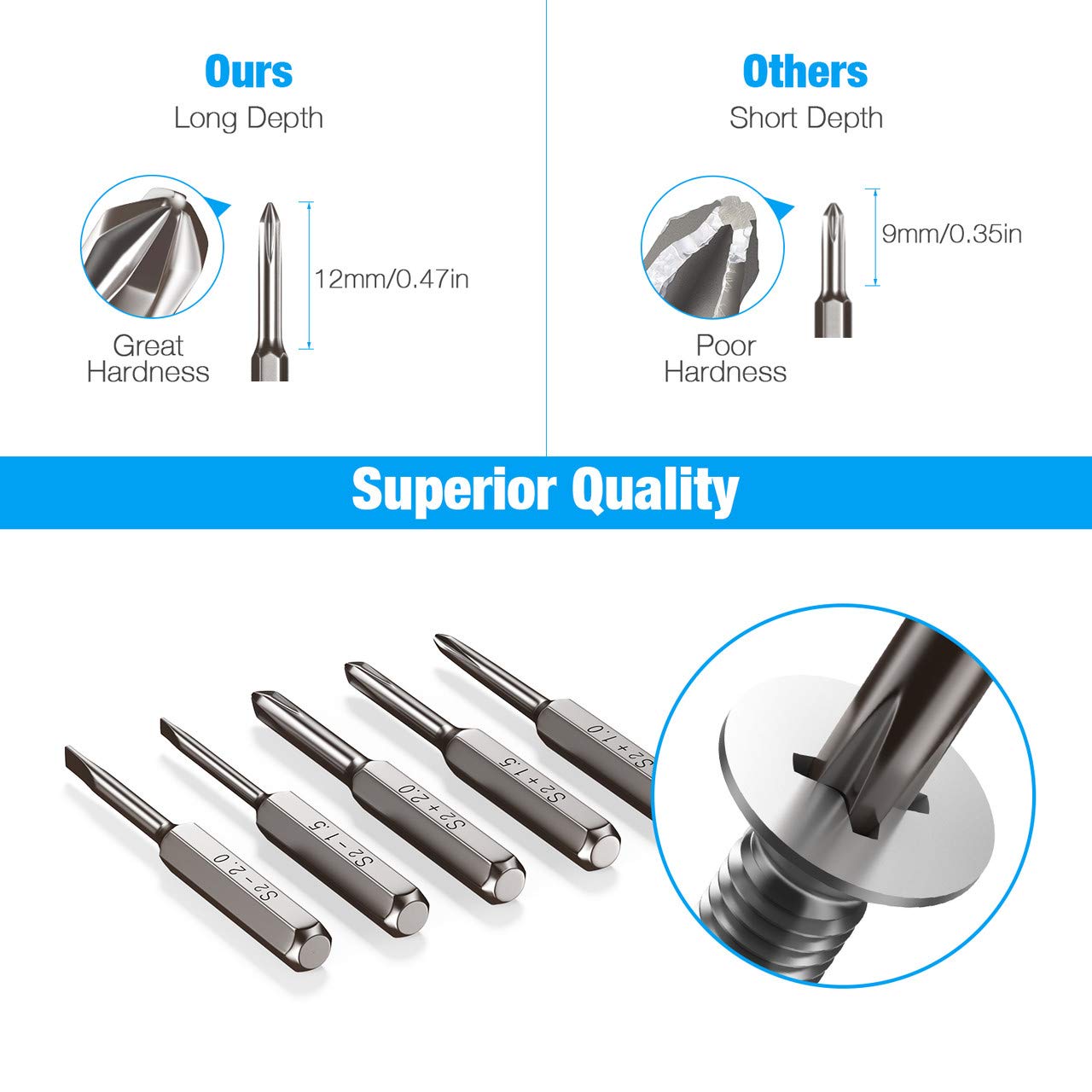 Aluminium alloy handle with anodic oxidation process and special anti-slip treatment, turncap design.
Excellent Workmanship
Screwdriver set is characterized by its excellent workmanship. Made of s2 Tool Steel, which is extremely hard, wear-resistant and durable.
Durable Design
Updated Magnetic Bits made by s2 Tool Steel which is much harder and durable than CRV steel, magnetic driver bits in portable magnetic case to provide the permanent magnetism of the driver bit.
Precision Screwdriver Kit 56 Bits
Phillips (PH 00000/ 0000/ 000/ 00(S)/ 00(L)/ 0/ 1(S)/ 1(L)/ 2 )
Torx (T 2 / 3 / 4 / 5 / 6H / 7H / 8H / 9H / 10H / 15H / 20H)
Flathead (SL 1 / 1.5 / 2 / 2.5 / 3/ 4 ) JIS (1.5)
Tri-point (Y 0.6 / 1.5 / 2 / 2.5)
Triangle (2.0 / 2.3 / 3.0)
Square (SQ 0 / 1 / 2)
Pozidriv (PZ 0 / 00 / 000 / 1)
Pentalobe (P 2 / 5 / 6, 2.0)
U-shaped (U 4 / 6)
Hexagon(H 0.7 / 0.9 / 1.3 / 1.5 / 2.0 / 2.5 / 3.0 / 3.5 / 4.0)