产品描述
Full Set Soldering Iron Kit:
This welding iron kit is a 18-in-1 full kit, including 1 adjustable temperature welding iron, 5 tips, 1 desoldering pump, 2 tweezers, 1 tin wire tube, 1 stand and 6 aid tools in a PU carrying bag.
The whole kit comes in a durable PU leather made carrying bag. You can easily take the full set of tools wherever you go, and you can store the soldering tools securely in place.
The solder sucker desoldering pump is made of rugged metal. The high pressure vacuum tube is well built with aluminum frames which you can hold comfortably by one hand.
This professional soldering iron comes with 6 iron tips for replacement. The soldering iron heats up fast and works perfectly with adjustable temperature from 200℃-450℃.
These soldering iron tools can be widely used for welding circuit boards, repairing, home DIY soldering, jewelry welding etc.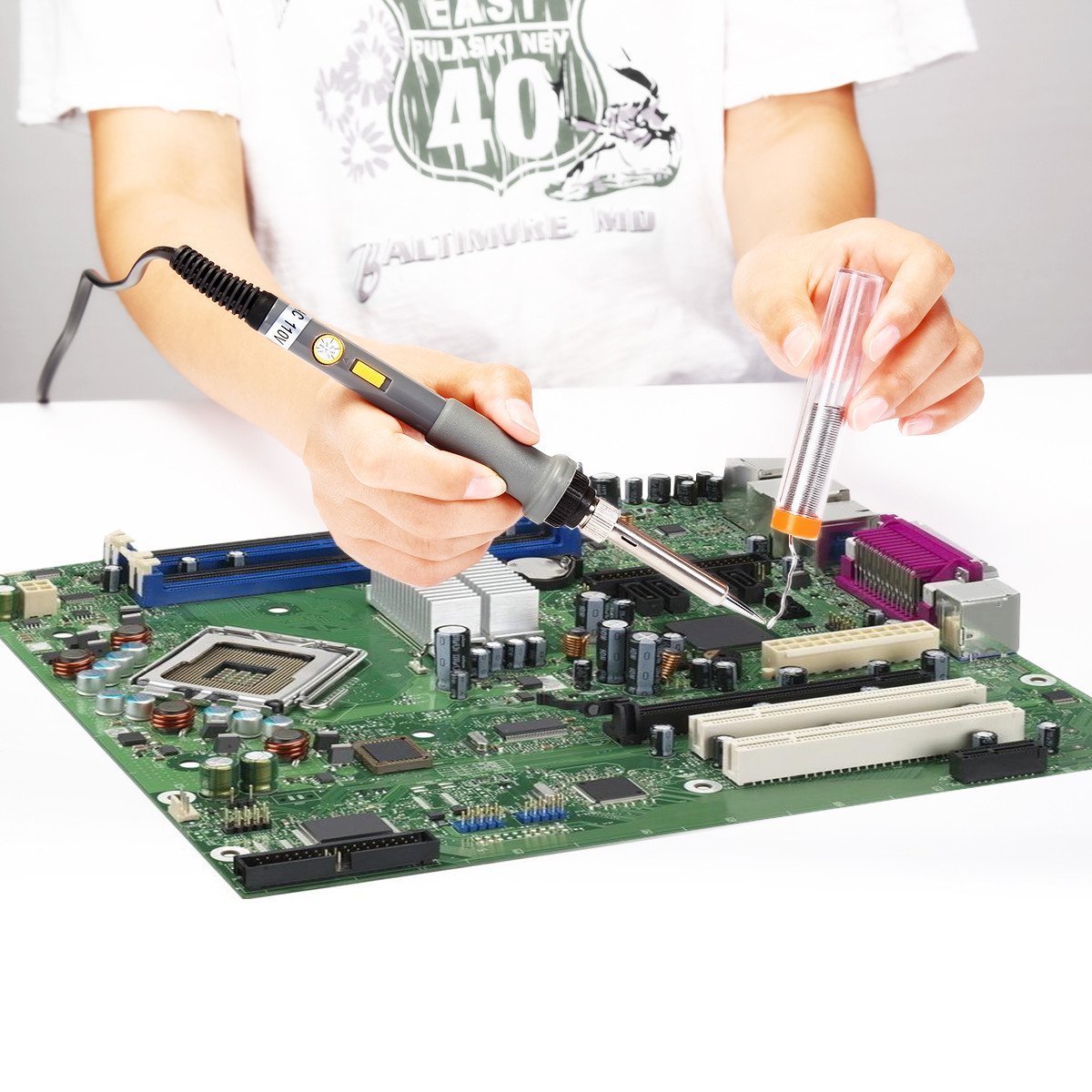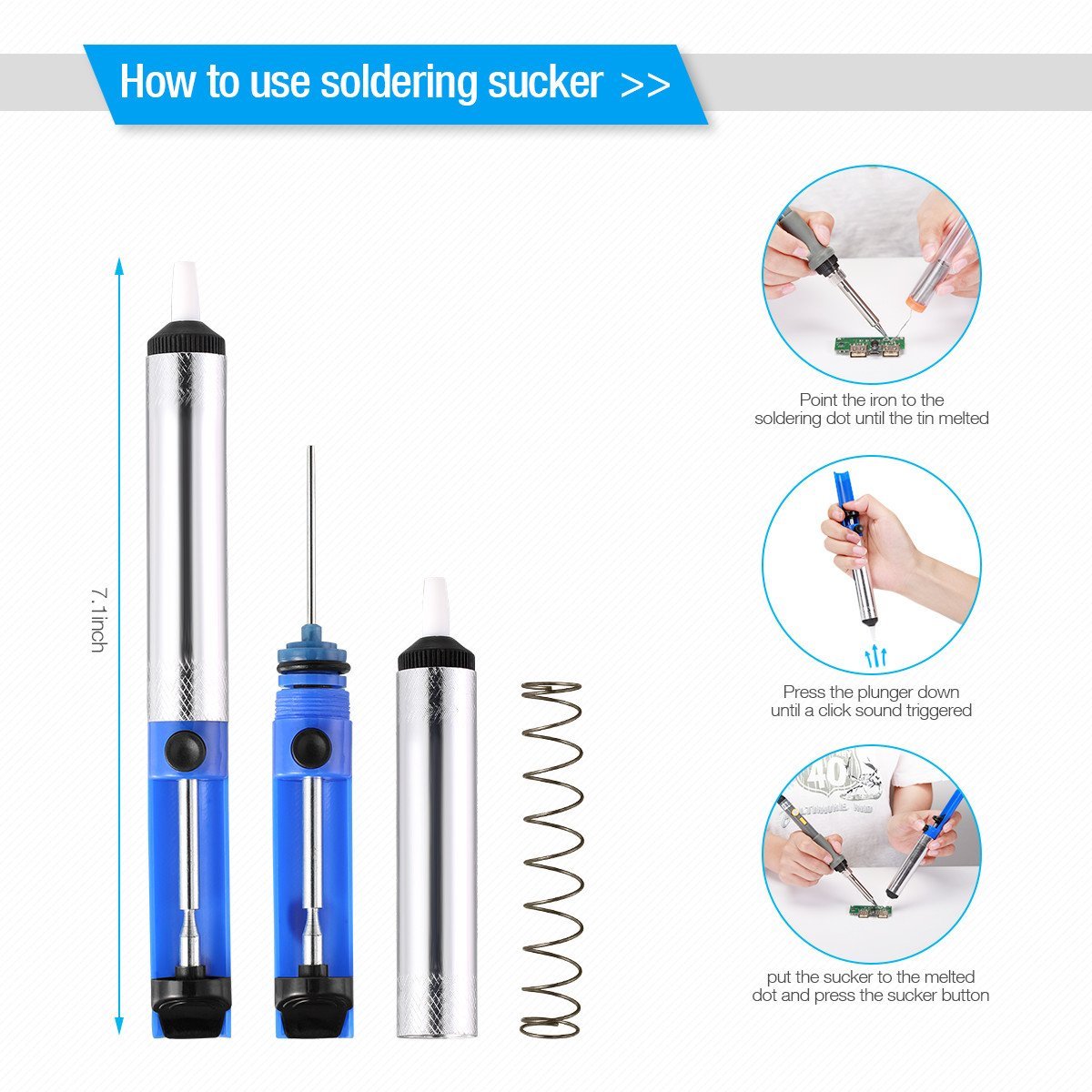 Specification:
Working Voltage: AC 110V/50Hz
Power: 60W
Cable Length: 57 inches(145cm)
Solder Iron Temperature Range: 200℃~450℃ (392℉~842℉)
Soldering Iron Tips: 900M Series
Carry Bag: PU Leather
Package:
Soldering Iron With Power Cord * 1
soldiering Sucker * 1
Anti-static Tweezers * 2
Carrying Case * 1
Soldering Iron Tip * 5
3.4 inches (8.5cm) Solder Wire * 1
Cleaning Sponge Stand * 1
Double-side Soldering Tool * 6
Warning:
Do turn this soldering iron off when you don't plan to use it for a long time. During your use, put it on the stand for safety purpose.
The iron heats up very fast. It's important to adjust suitable temperature for soldering different objects. Over temperature for a long time may shorten its lifespan.
Be extremely careful with the soldering tips; place the tips down when heating to avoid risks of melting the plastic handle.
Do keep these tools away from children when you don't use them.