产品描述
Quick Release Saw Blades:
Made of premium carbon steel and stainless steel, these robust oscillating multitool saw blades function brilliantly on wood, plastic, mental and nail.
Durability: These 19 pieces of metal made power tool blades can be used repeatedly for a long time.
Precise Cutting: The sharp blades have built-in depth markers on sides for you to cut and saw easily and precisely.
For Different Cutting Purposes: the package contains blades of standard sawteeth, Japanese sawteeth and Bi-Metal blades for you to choose for different cutting purposes.
These saw blades are widely compatible with Chicago Electric, Ryobi, Ridgid, Bosch, Craftsman, Rockwell Hyperlock, Black & Decker, Fein Multimaster, Genesis and more.Does NOT fit Dremel MM40, MM45, Bosch MX30, Rockwell Bolt On and Fein SuperCut.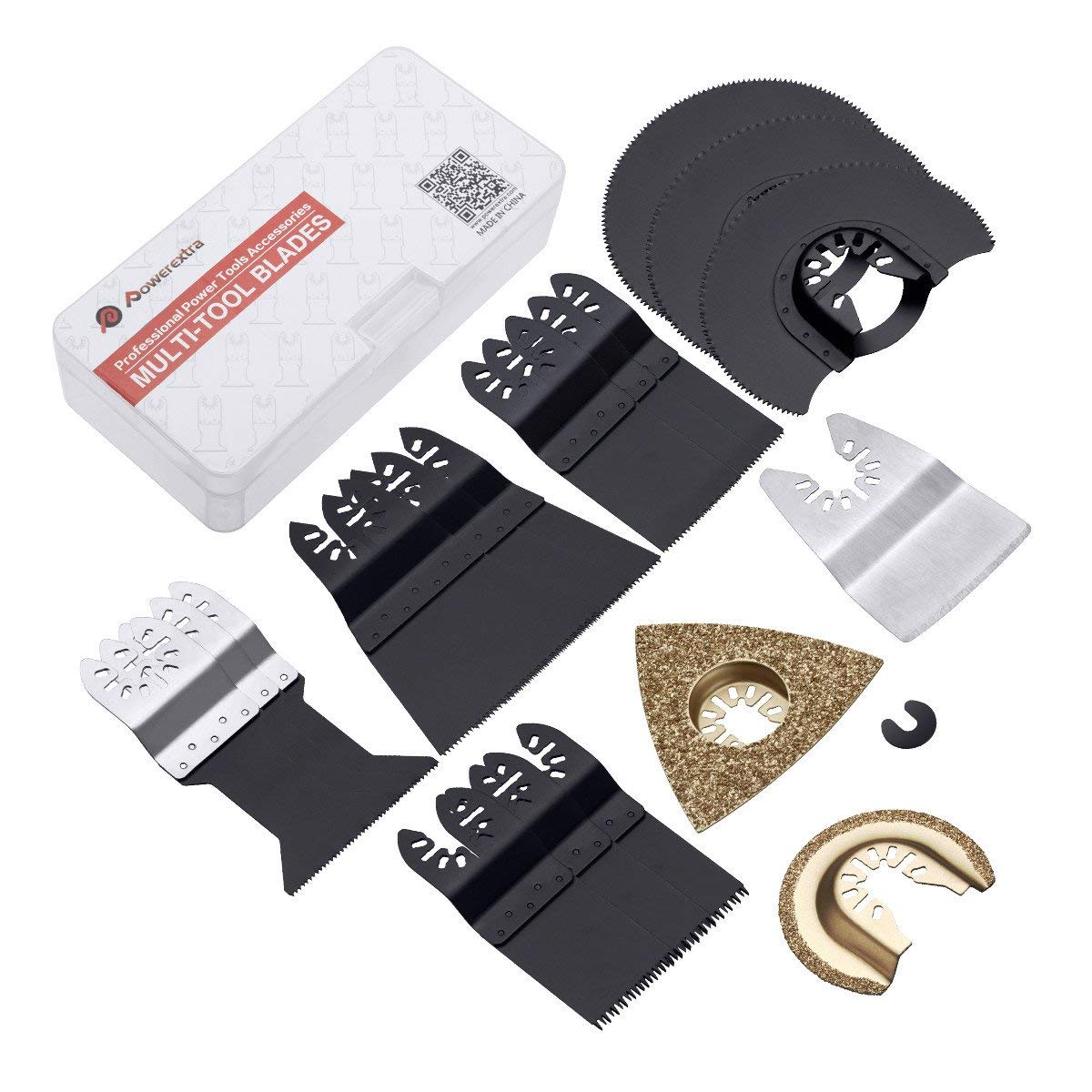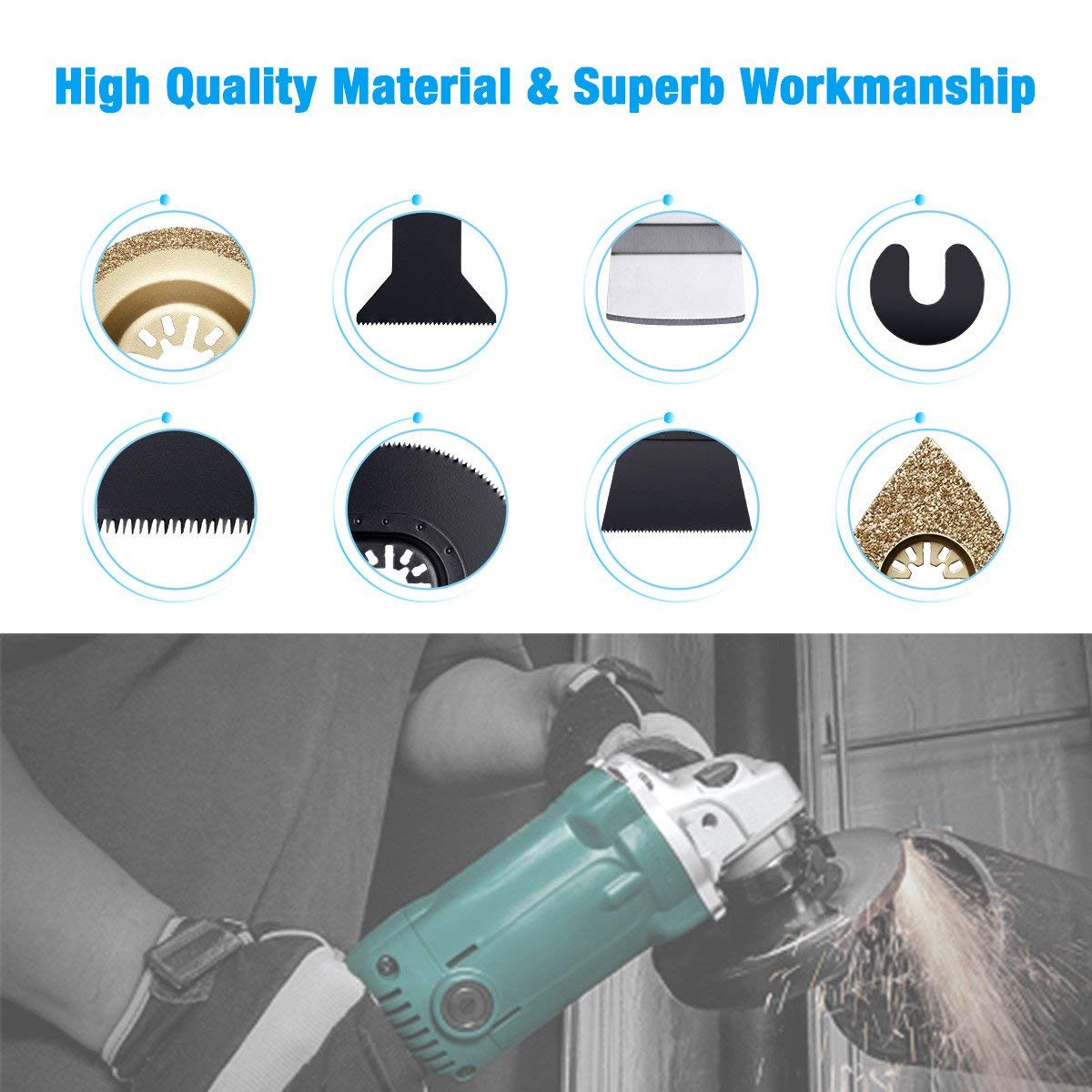 19 Metal Wood Oscillating Saw Blades
1 Piece of 3-1/8″ Carbide Triangular Blade
2 Pieces of 1-3/8″ Wood/Plastic/Soft-Metal Oscillating multi Tools Saw Blades
1 Piece of 2-1/2″ Carbide Semi Circle Blade
3 Pieces of 1-3/8″ Bi-Metal Oscillating Tool Blades
3 Pieces of 1-3/8-Inch Wood/Plactic/Soft-Metal Saw Blades
3 Pieces of 1-3/8″ Precision Japan Multi Tool Blades
3 Pieces of 2-5/8″ HCS Fine Tooth Multitool Blades
3 Pieces of 3-1/2 "HCS Wide Segment Multitool Blades
Compatibility
Bosch Multi-X, Bosch (except MX30)
Craftsman Nextec Multi Tool, Craftsman Nextec 17438,
Craftsman Nextec 61199,
Craftsman Nextec 5910,
Craftsman 2702 2.0 Amp
Chicago 67256, Chicago 67537,
Chicago 67538,
Chicago 67707
Chicago 68303,
Dremel Multi-Max (will not fit MM40 & MM45 models),
Driving Force
Cougar, DeWalt