产品描述
Professional 3-Way Tripod Head:
This Powerextra 3-dimensional tilt head is made of highly durable aluminum alloy. It's able to hold up to 12 kg's weight for maximum. This makes it perfectly compatible with most camera devices on the market. The tripod head will hold your photography device securely in place for easy shooting. This tripod tilt head support allows your camera to rotate 360 degrees for panoramic rotation, 120 degrees front tilt and 180 degrees lateral tilt. The tripod head can be used with a large VCR and a telephoto lens. Moreover, this 3-way tripod head allows you to make quick adjustments for different viwing angles. Other than that, the tripod head comes with a quick-release plate for better panoramic video and picture shooting.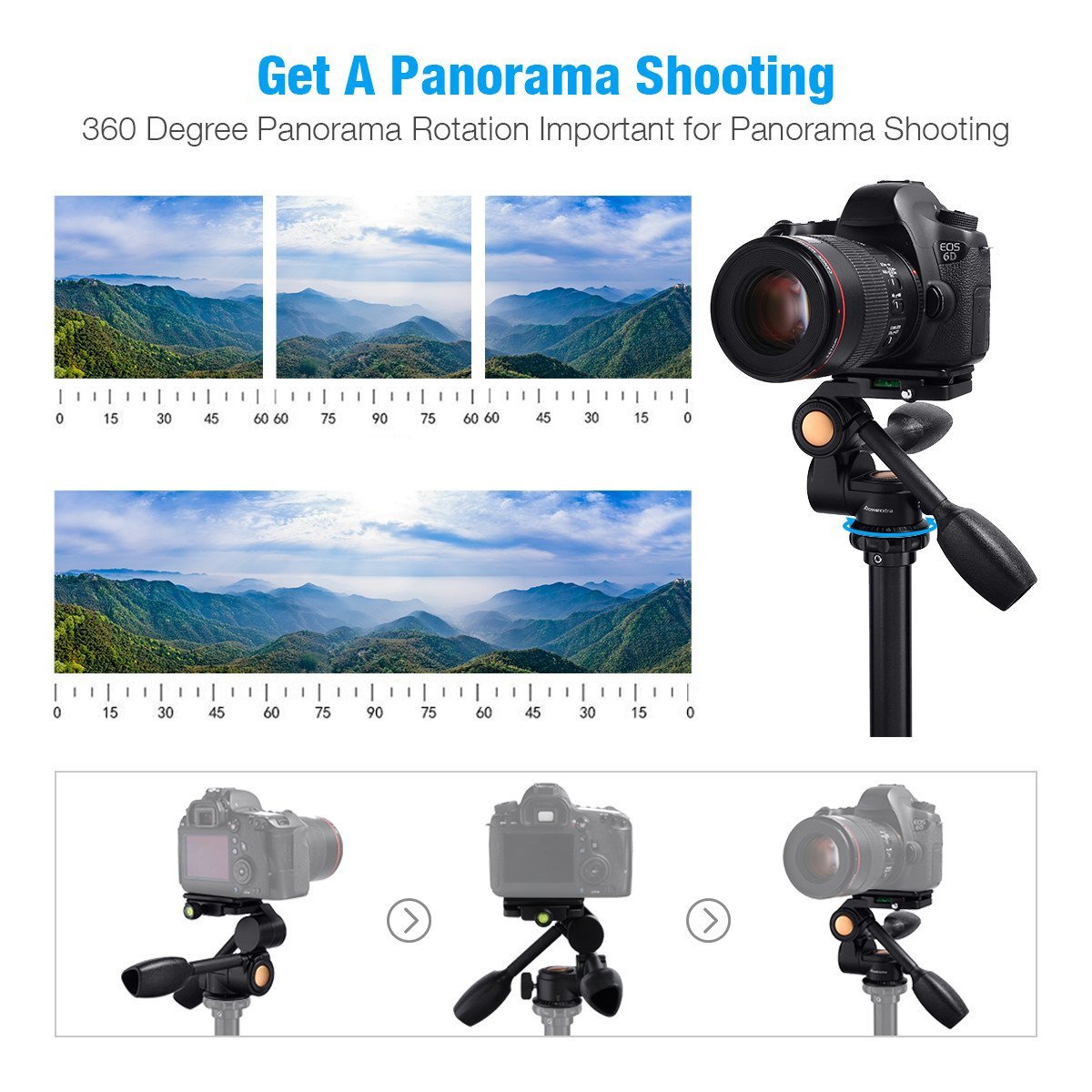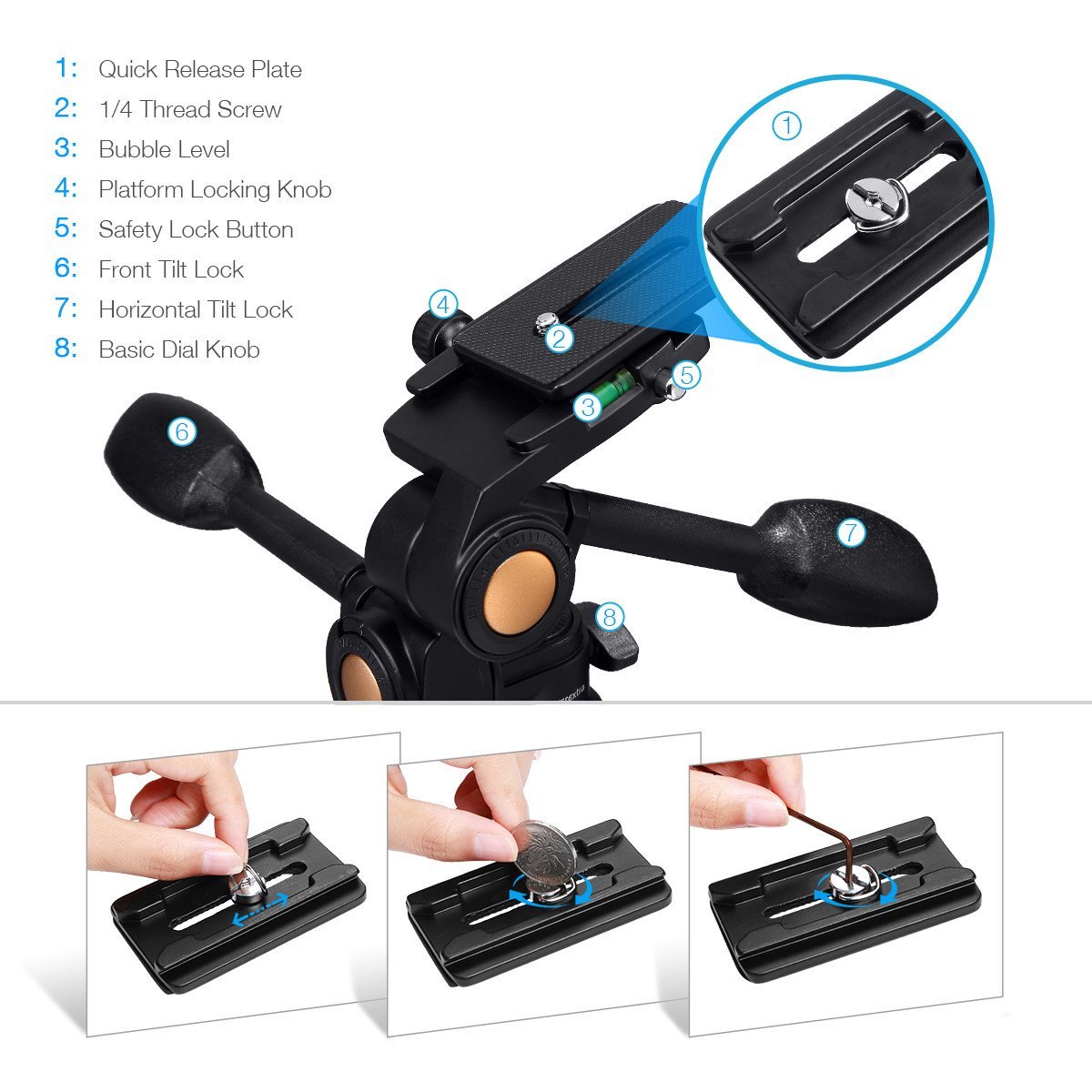 Universal Application:
This Powerextra 3 way tripod head can be widely used in your tripod, camera slider, cameras, camcorders and other professional photography gear that are compatible with a 1/4″screw. The tilt head can be connected to the quick release plate, which helps you get better panoramic videos and pictures. This 3-way tripod head is a useful photography accessory that allows you to capture beautiful landscapes without the effort. The durably made tripod head is able to stand heavy photographic devices, like a heavy camcorder. The user-friendly design enables you to operate precise adjustments easily.
Specification:
Color: Black
Material: Aluminum Alloy
Quick Release: Yes
Load Capacity: 22 lbs
Front Tilt: -30 to 90 Degrees
Independent Pan Lock: Yes
Lateral Tilt: -90 to 90 Degrees
Panoramic Rotation: 360 Degrees
Plate Type Fixed: With 1/4" – Retractable 3/8" screw
Working Height: 4.3″
Weight: 1.6 lbs