产品描述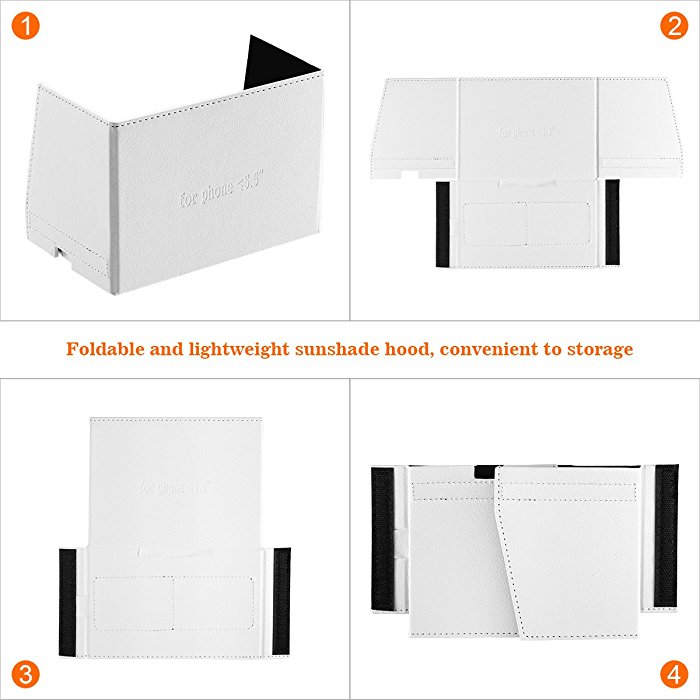 Sunshape Hood for Drone Remote Control & Smartphones:
Quick release, foldable and lightweight sunshade hood, convenient for storage, black lining protects your eyes from light reflection.
Perfectly fit for iPhone 6/6 Plus/6S/6S Plus/5S, Samsung Galaxy S6 Edge/S6/S5/S4, Galaxy Note4/3/2 and other cellphones.
Quality Material: Made of premium soft synthetic leather, the monitor sunshade hood is highly durable and comfortable.
48 pcs anti-skid built-in fix type suckers enable cellphone to be easily installed and removed, and protect the back of cellphone.
Suitable Quadcopter: DJI Phantom 3 Advanced, Professional, Standard, 4K and Phantom 4.

Product Specification:
Monitor sunshade hood (size): Length 26.0cm Width 19.0cm Height 17.0cm
Material: PC Leather
Color: White & Black
Wide Compatibility:
These monitor sunshade hood are widely compatible with Phantom 3 professional, advanced, standard, 4K and 4 remote controller. Suitable for smartphone: iphone6/6plus iphone6s/6s plus/5s Samsung Galaxy S6 Edge/S6/S5/S4, Galaxy Note4/3/2 and other smartphone which screen size is between 3.5″ and 5.5″.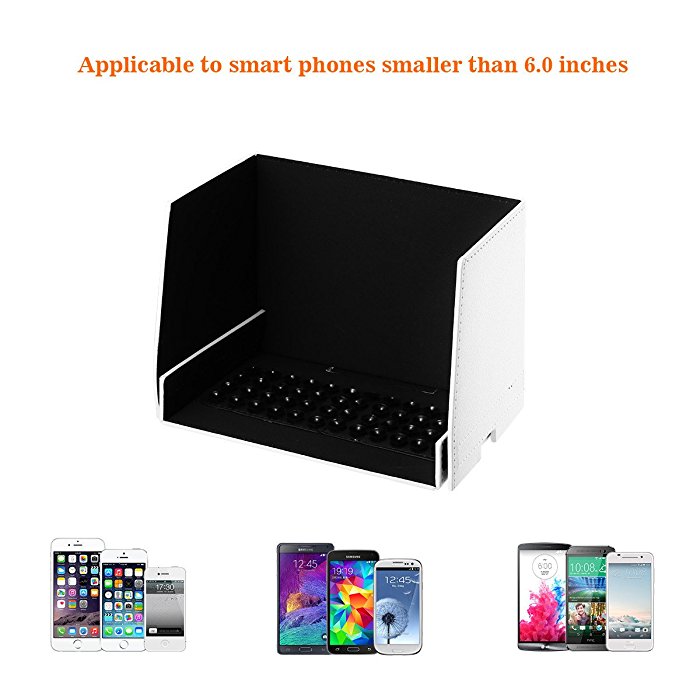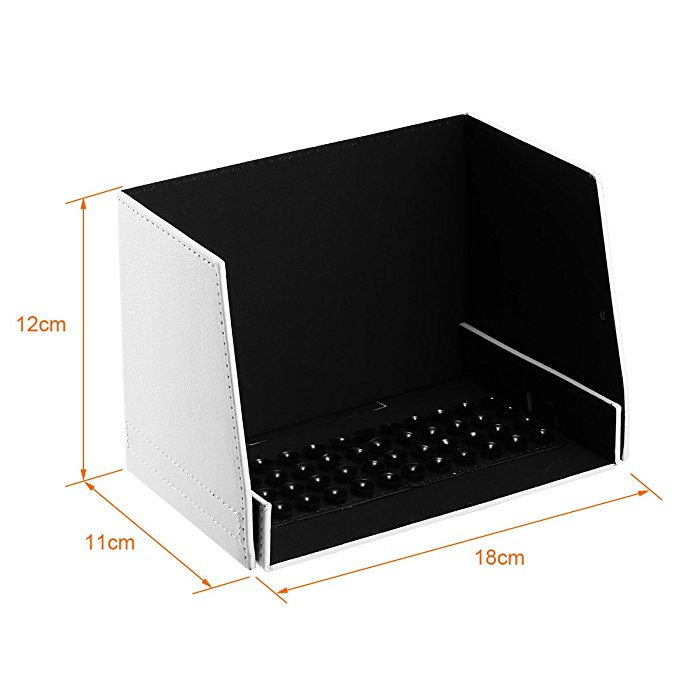 Reliable PC Leather Material:
Made of highly durable PC Leather, the sunshade hood has great durability and skid resitance. It's well manufactured and designed to be lightweight, stable, comfortable in use.
User-friendly Monitor Hood:
The foldable and lightweight sunshade hood is very easy to use and convenient to store
Package:
1 x Remote Controller Monitor Hood