产品描述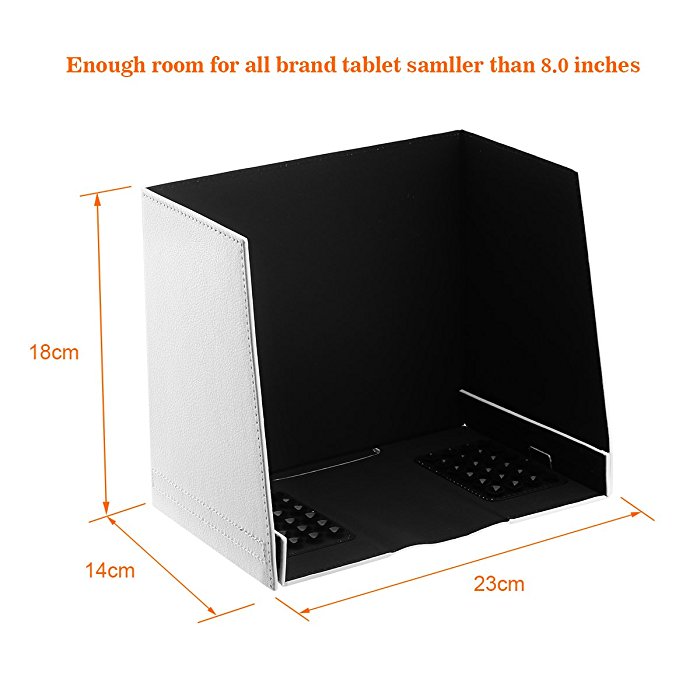 Durable Tablet Monitor Sunshade Hood:
The tablet monitor sunshade hood is made of quality soft synthetic leather for great durability.
The lightweight sunshade hood has a foldable design for easy storage.
The sunshade hood has black lining design to protect your eyes from light reflection.
The quick release sunshade hood for tablets and DJI drone transmitters is easy to install and uninstall.
The 8-inch wide sunshade hood is widely fit for iPad mini 4/3/2, Samsung Galaxy Tab S2 8.0″ SM-T715C, T710, T713, T719C, Tab 4 7.0″ T270, Google Nexus Tab 7 (7.0″) /Tab 8 (8.0″).
It also works perfectly for DJI Mavic Pro, Phantom 2, 3 Advanced, Professional, 4K, Inspire 1 and Phantom 4, 4 Pro drones.
Lightweight & Durable Sunshade Hood:
This user-friendly sunshade hood is made of highly durable PC leather. It has great durability and skid resitance. This remote controller monitor hood can be installed effortlessly thanks to the quick release design. It's foldable for convenient storage.
Sunshade Hood Specification:
Hood Width: 8 inches
Material: PC Leather
Color: White & Black
Product Dimensions: 1.8 x 7.8 x 9.4 inches
Item Weight: 6.6 ounces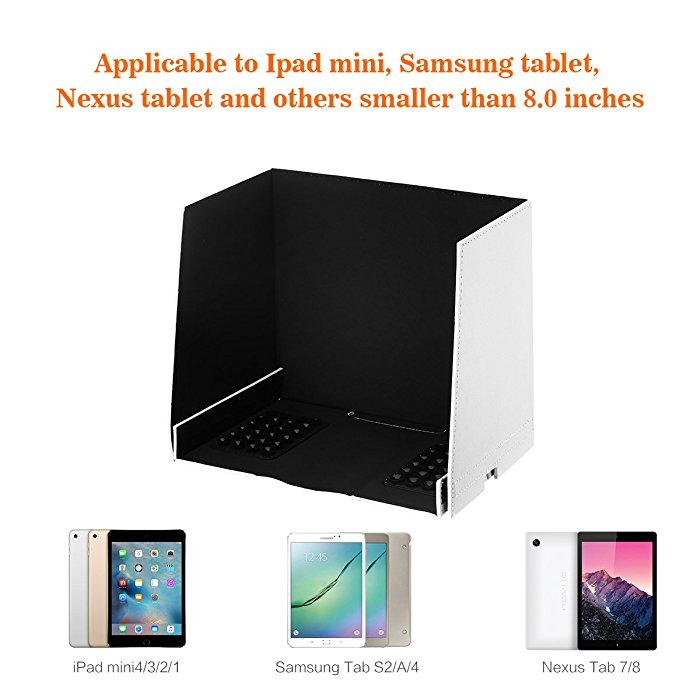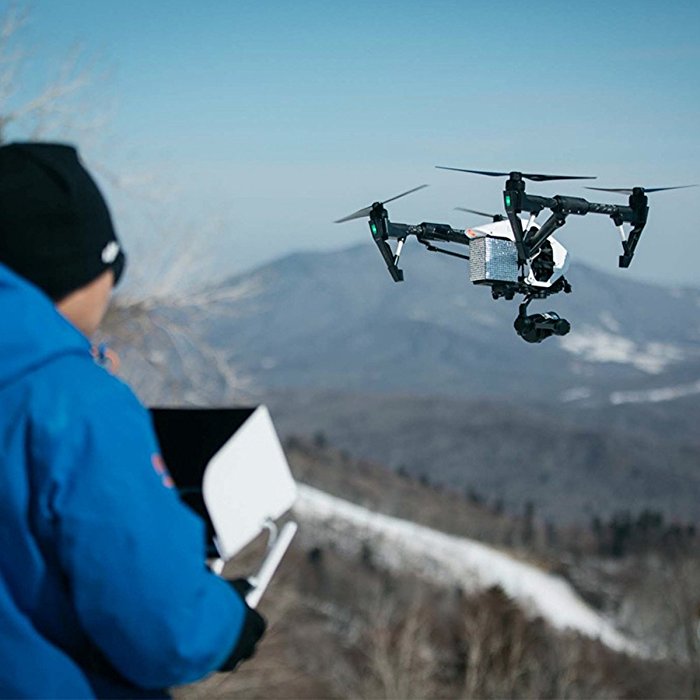 Compatibility for Quadcopters:
The monitor sunshade hood is widely compatible with Phantom 3 professional, advanced, 4K, Inspire1/2 and 4/4 Pro remote controller.
Compatibility for Tablets:
iPad mini 4/3/2
Samsung Galaxy Tab S2 8.0″ SM-T715C, T710, T713, T719C
Samsung Galaxy Tab 4 7.0″ T270
Google Nexus Tab 7 (7.0″), Tab 8 (8.0″)
Other brand Smart Tablet with a size smaller than 8.0″
Package:
1 x Remote Controller Monitor Hood