产品描述
2 Pack 4.0Ah Replacement Power Tool Batteries for Black & Decker HPB14, FSB14 etc
Black and Decker Power Tool Batteries :
This 14.4V power tool battery perfectly replaces Black & Decker HPB14 FSB14 A14 BD1444L HPD14K-2 CP14KB HP146F2 CDC140AK and more.
The Black & Decker replacement battery has high capacity 4000mAh. The Ni-MH rechargeable battery works perfectly with OEM Black & Decker drills and chargers.
The replacement battery is designed with long battery life based on high power rating and reliable overcharge protection by integrated microchip.
The battery is sturdy and light for conveniences in use. It can be rapided recharged without memory effect.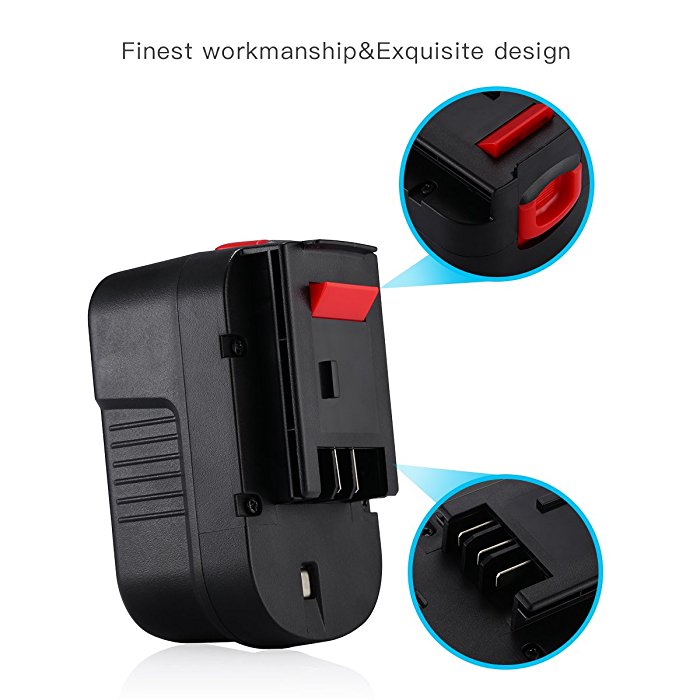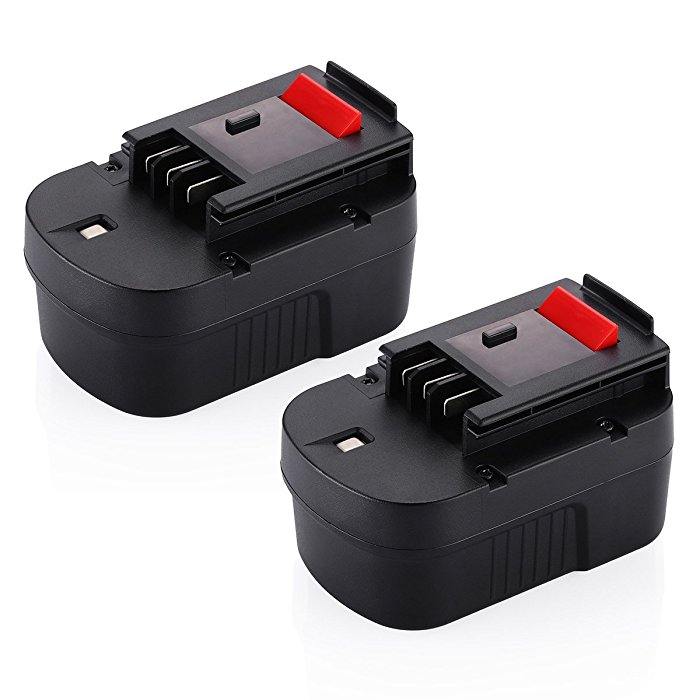 Reliable Black & Decker Cordless Drill Batteries :
This Powerextra replacement battery for Black & Decker drill comes in 2 packs. Powerextra power tool batteries enjoy great reputation with strict product test and CE certified quality assurance. Batteries are well made to be 100% compatible with original drill tools and chargers. They work well in the Black & Decker drills with impressive performance and longevity.
Compatible Models:
BLACK&DECKER: BD146F3, BDG14SF-2, BDGL1440, BDGL14K-2, CD142SK, CD14SFK, CDC140AK, CDC1440K, CP14K, CP14KB, EPC142K2, EPC146, EPC146BK, EPC148BK, EPC148CBK, EPC14CA, EPC14CAB, EPC14CABK, EPC14K2, FS146F4, GC1440, HP142K, HP142KD, HP146F2, HP146F2B, HP146F3B, HP146F3K, HP146FBH, HP148F2, HP148F2B, HP148F2K, HP148F2R, HP148F3B, HP148F3K, HP14K, HP14KD, HPD1400, HPD14K-2, HPS1440, KC2002F, KC2002FK, NM14, PS142K, PS142KB, PS14K2, R143F2(Radio), RD1440K, RD1441K, SS14, SX4000, SX5500, SX6000, SX7000, SX7500, SXR14, XTC143BK, FIRESTORM: BD14PSK, FS1400D, FS1400D-2, FS1402D, FS14PS, FS14PSK
Replacement Part Numbers:
499936-34, 499936-35, A14, A144, A144EX, A14F, B-8316, BD1444L, BPT1048, HPB14, FIRESTORM FS140BX, FSB14
Black & Decker Battery Specification:
Battery Capacity: 4000mAh
Battery Voltage: 14.4 V
Battery Type: Ni-MH
Condition: Brand New Replacement
Weight: 1.76lb
Size: 4.3*2.8*2.8 inches