产品描述
Black & Decker Power Tool Battery:
This Powerextra 12 volts replacement battery is widely compatible with a large number of Black & Decker power tools.
The brand-new 3000mAh 12V Black & Decker battery features the same function and performance as original battery.
CE certificate for reliable quality: the battery fully meets OEM Black & Decker cordless tools' requirement.
The battery has long battery life and total protection from overcharge, over discharge and short-circuit by the integrated microchip.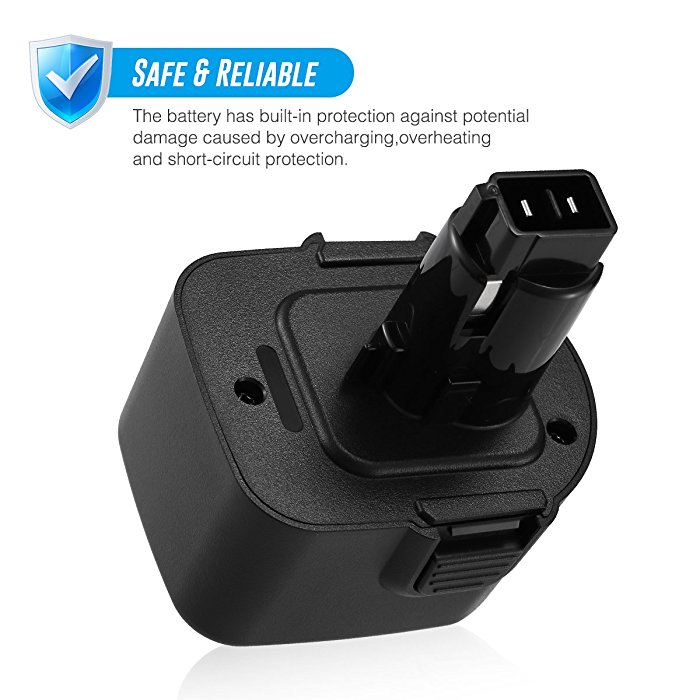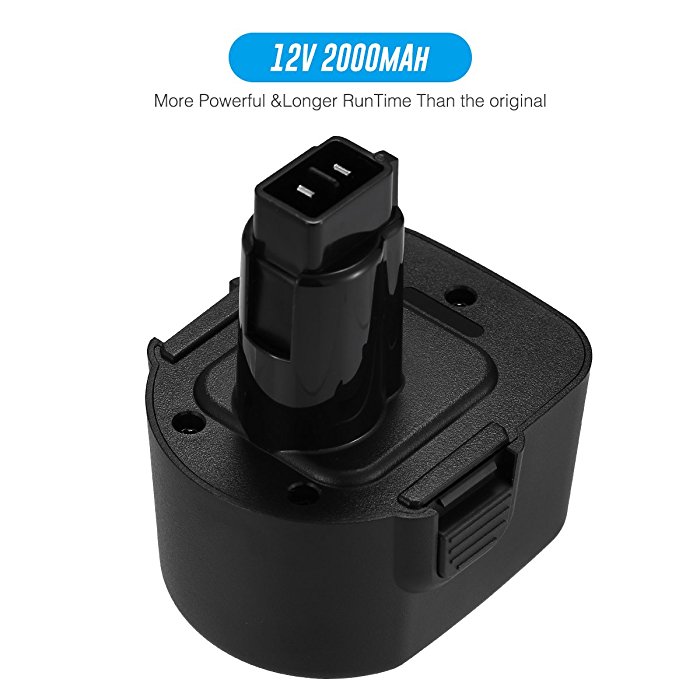 Compatible Black & Decker Tools:
Black & Decker, Firestorm 12 Volt Cordless Drill Power Tools; CD1200, CD1200K, CD1202GK, CD1202K, CD120GK, CD120GK2, CD12CA, CD12CAB, CD12CAH, CD12CB, CD12CBK, CD12CE, CD431, CD431K, CD431K2, FS12, FS200F, FS632, FSL12, GT5C390, GTC391, HP331, HP331K-2, HP331K2, HP431, KC120V, KC1251C, KC1251CN, KC1252CN, KC1261CN, KC1261F, KC1262C, KC1262F, KC1282C, KC1282F, KC12GTBK, KC12GTK, KC12GTKH, KC2000F, KC2000FK, KC2000FK-P1, MT1203B, PS1200K, PS12VK, PS12VK2, PS350, PS3500, PS3525, PS3550, PS3550K, Q100, Q120, Q125, Q129, TV250
Replacement Part Numbers:
Black & Decker A9252, A9275, PS130, PS130A, Firestorm PS130
Battery for Black & Decker PS130 FireStorm Series:
The power tool replacement battery is specially made for Black & Decker PS130 FireStorm Series. The 3000mAh 12V replacement battery will help your cordless drill run smoothly in daily use. The Black and Decker PS130 FireStorm 12V battery allows you to recharge it very conveniently. The battery has no memory effect for repeated charging. The NI-MH battery can be recharged rapidly and safely without capacity loss due to Powerextra's battery protection technology.
Black & Decker Battery Specification:
Battery Capacity: 3000mAh
Battery Voltage: 12V
Battery Type: Ni-MH
Color: Black
Condition: Brand New High Quality