产品描述
CE Certified Power Tool Battery Replacement:
The replacement battery has qualified battery specification and performance to meet the requirement of orginal Black & Decker, Sears Craftsman battery.
The battery has CE certificate for the quality first-rate rechargeable NI-MH battery cell built in for reliability and safety.
The 3000mAh battery pack has an integrated microchip for overcharge, over discharge and short-circuit protection.
The 3.6V power tool battery can be safely recharged without memory effect.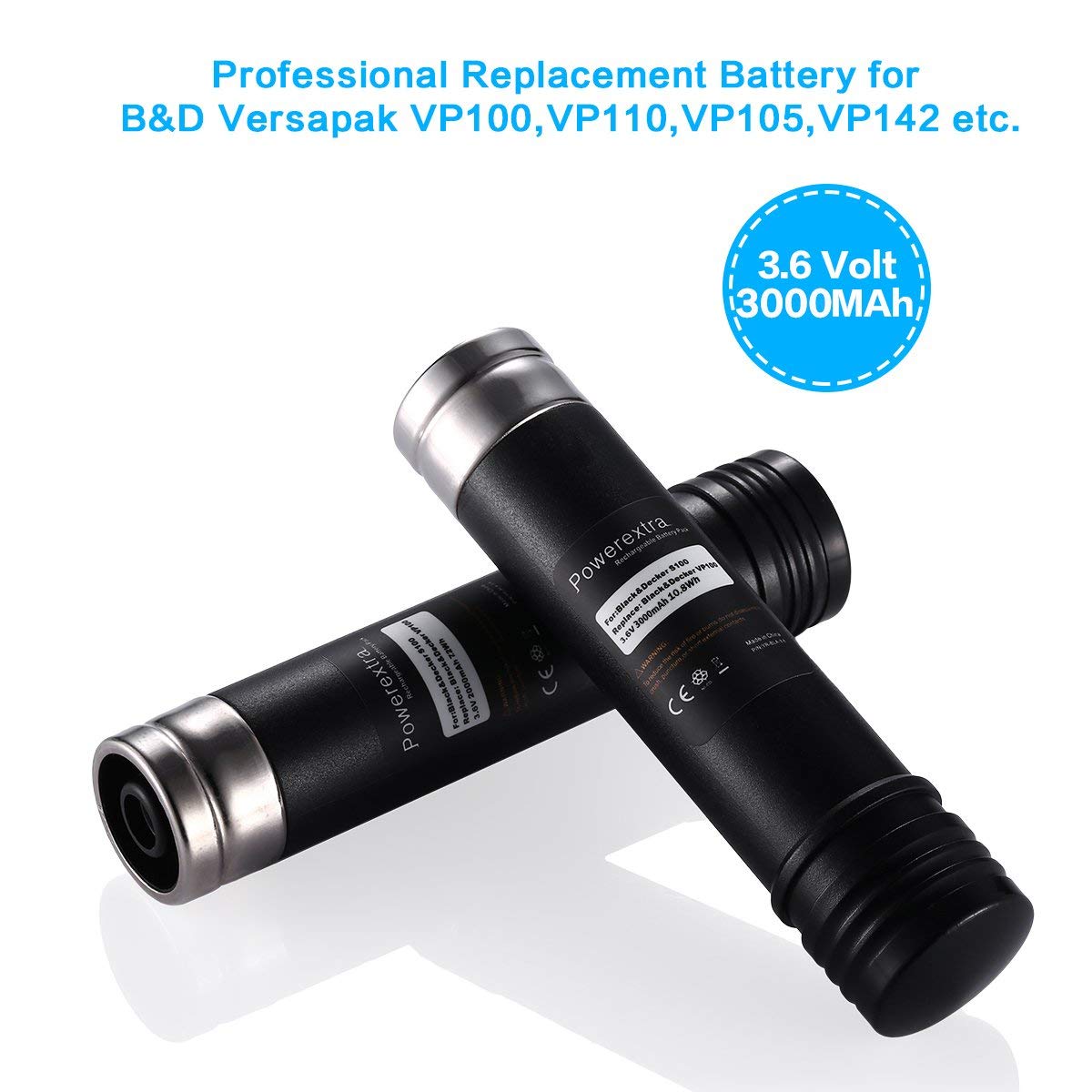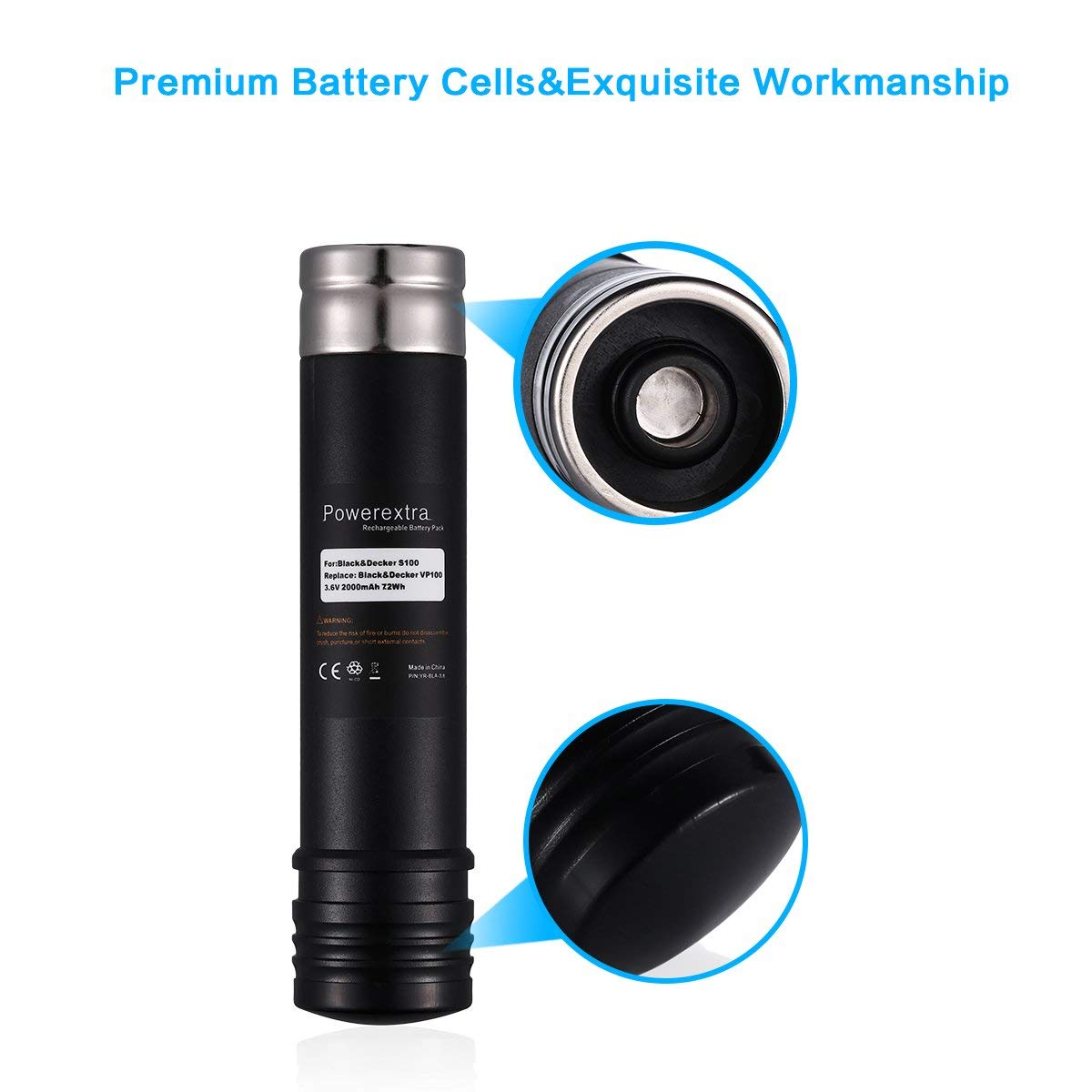 Battery Compatibility:
Black & Decker S100, S200, S300, S400, S500 Type 1 Scumbuster, VP750, VP800 Type 1 Screwdriver, VP720, VP730 Type 2 Versapak Screwdriver, VP870, VP871 Type 1 7.2 Volt Versapak Drill, Craftsman 900112330, Sears Craftsman; Pivot180 PLR36NC S100 S110: 151995-03 383900-03 387854-00 00911271000 11271 900.112713 Cordless Screwdriver.
Replacement Part Numbers:
Black and Decker VP100, VP100C, VP105, VP105C, VP110, VP110C, VP143 Versapak Battery
2000mAh Cordless Tool Battery:
This Black & Decker battery replacement is a reliable replacement battery that perfectly matches OEM Black & Decker cordless drill, screwdriver etc. It also works for Sears Craftsman cordless screwdrivers. The high capacity 3000mAh will enable the battery to work for your cordless power tools greatly. The replacement battery is fully tested for its reliability and compatibility.
Battery Specification:
Battery Capacity: 3000mAh
Battery Voltage: 3.6V
Battery Type: NI-MH
Size: 4.5*0.95*0.95 inches
Weight: 0.52lb
Color: Black
Condition: Brand New High Quality