产品描述
12V Power Tool Battery:
The replacement battery for Black & Decker is rated at 12 volts, 2000mAh high capacity, fully tested and brand-new.
These replacement batteries come in 2 packs. They fit a good many Black & Decker cordless drills, and other power tools.
The replacement battery is specially made for Black & Decker PS130 FireStorm series with quick recharges and long lasting battery power.
Powerextra advanced integrated microchip fully prevents the batteries from overload, over heating and short-circuit for better battery longevity.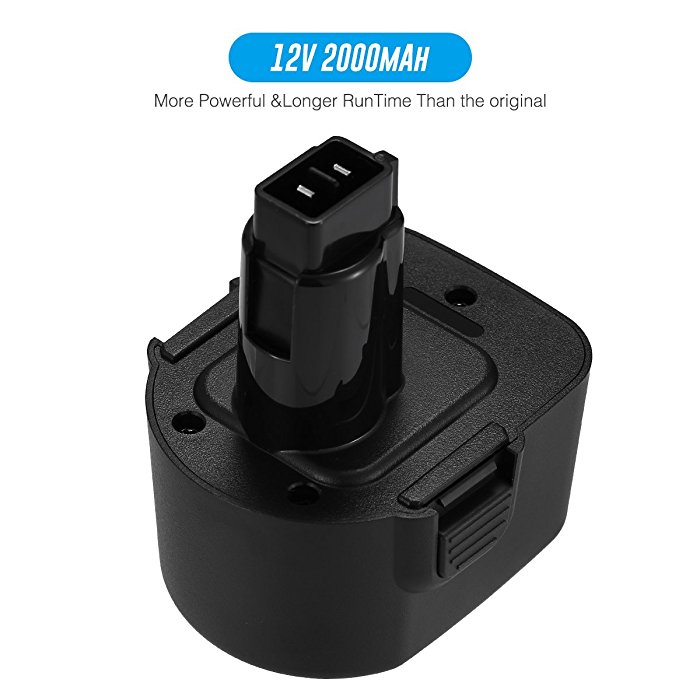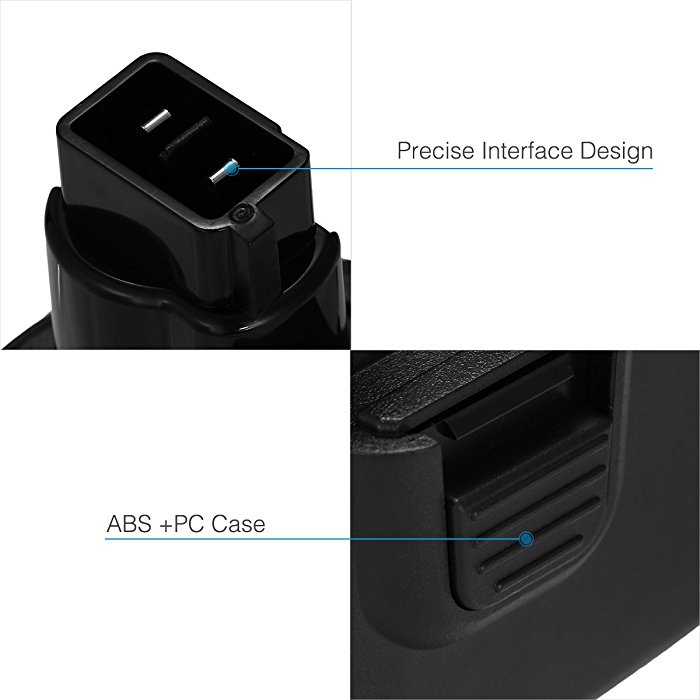 Compatible Black & Decker Models:
Black & Decker, Firestorm 12 Volt Cordless Drill Power Tools CD1200, CD1200K, CD1202GK, CD1202K, CD120GK, CD120GK2, CD12CA, CD12CAB, CD12CAH, CD12CB, CD12CBK, CD12CE, CD431, CD431K, CD431K2, FS12, FS200F, FS632, FSL12, GT5C390, GTC391, HP331, HP331K-2, HP331K2, HP431, KC120V, KC1251C, KC1251CN, KC1252CN, KC1261CN, KC1261F, KC1262C, KC1262F, KC1282C, KC1282F, KC12GTBK, KC12GTK, KC12GTKH, KC2000F, KC2000FK, KC2000FK-P1, MT1203B, PS1200K, PS12VK, PS12VK2, PS350, PS3500, PS3525, PS3550, PS3550K, Q100, Q120, Q125, Q129, TV250
Replacement Part Numbers:
Black & Decker A9252, A9275, PS130, PS130A, Firestorm PS130
Professional Replacement Battery for Black & Decker:
This rechargeable Ni-MH replacement battery is fully tested by manufacturer to match OEM products. It's a professional replacement battery for Black & Decker Power Tools. The battery has no memory effect. The battery can be charged or discharged as needed without loss of capacity. The replacement battery's functions and quality are the same as the original products. The battery is equipped with the highest quality cells for long battery service time.
Replacement Battery Specification:
Battery Capacity: 3000mAh
Battery Voltage: 12V
Battery Type: Ni-MH
Battery Power: 36Wh
Color: Black
Condition: Brand New High Quality