产品描述
Professional Lincoln Grease Gun Replacement Batteries:
These Powerextra replacement batteries for Lincoln Grease Guns are safe and efficient 3000mAh, 14.4 volts Ni-CD rechargeable batteries.
The 2-pack batteries perfectly replace Lincoln 1401 40393 1442 1442E 1444 1444E Grease Guns.
The rechargeable batteries are designed to recharged rapidly with no memory effect in the process of charging.
They are strongly built for great durability and conveniences in daily use of Lincoln Grease Guns.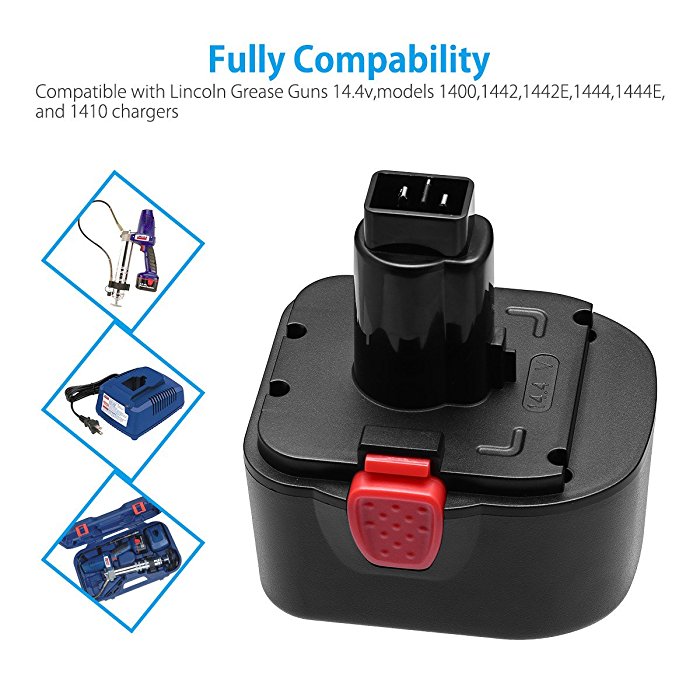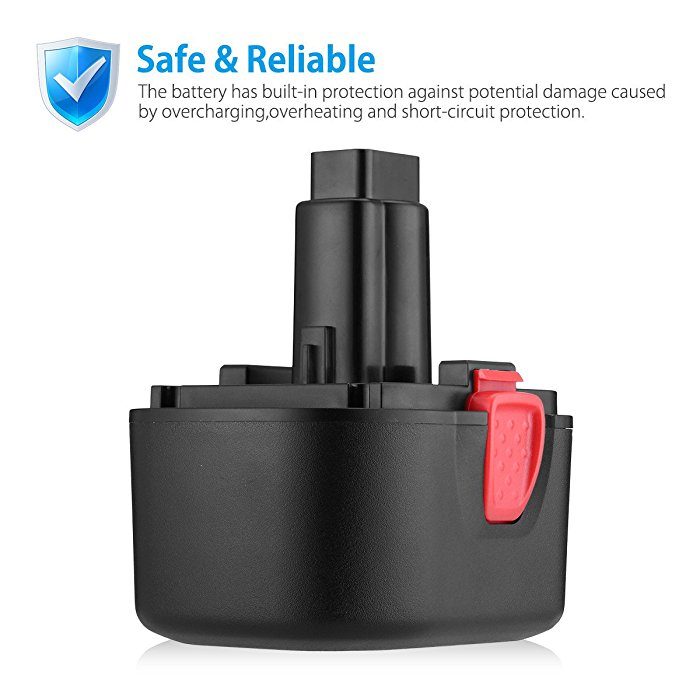 Specification & Compatibility:
Battery Specification:
Battery Capacity: 30000mAh
Battery Voltage: 14.4 V
Battery Type: Ni-CD
Condition: Brand New
Compatible Models: Lincoln 1401 40393
Replacement Part Numbers:
Lincoln Grease Guns 14V,
Models 1400,1442,1442E,1444,1444E,
Package:
2-pack replacement batteries for Lincoln Grease Guns
1 pair of protective gloves
Reliable Power Tool Replacement Batteries:
Powerextra has advanced Rapid-Charge Technology for its power tool replacement batteries. The batteries are made up most reliable quality battery cells with qualified longevity and protection. This Lincoln Grease Gun replacement contains an integrated microchip to protect itself from overload, over heating and short-circuit. The CE certified batteries come with a pair of protective gloves and a voltage test pen.