产品描述
Hitachi Drill Batteries Replacement:
The Hitachi cordless drill batteries are quality replacement for Hitachi 324367 EB1414S EB 1414, EB 1414S, EB 1424, EB 14B, EB 14S.
Battery capacity: 2000mAh, Voltage: 14.4 volts, 28.8Wh with perfect compatibility and specification for OEM Hitachi power tools.
Batteries are made up of premium Ni-CD bettery cells for quick recharging and long battery life.
The replacement batteries work impressively for Hitachi C-2, Hitachi CJ 14DL, Hitachi WR, WH series.
Fail-safe microchip is built in for protection against over charge, over discharge, over heating and short-circuit.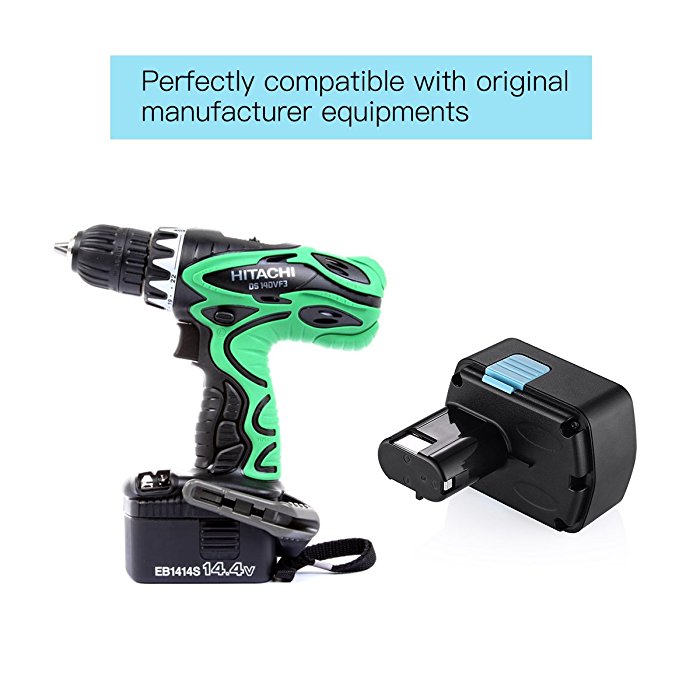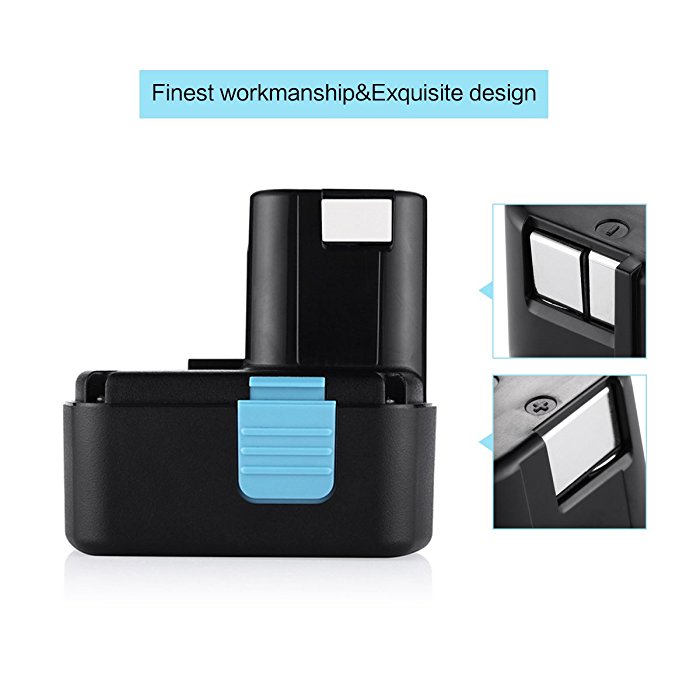 Compatible Hitachi Power Tools :
Compatible Hitachi Models:
Hitachi C-2, Hitachi CJ 14DL, Hitachi DH 14DL, Hitachi G 14DL, Hitachi DS Series, DS 14DAF2, DS 14DFL, DS 14DFLG, DS 14DFLPC, DS 14DL, DS 14DMR, DS 14DV, DS 14DVA, DS 14DVB, DS 14DVB2, DS 14DVB2K, DS 14DVF, DS 14DVF2, DS 14DVF3, DS 18DVC, DS18DMR, DS18DVF3, Hitachi DV Series, DV 14DL, DV 14DMR, DV 14DV, DV 14DVA, DV 14DVKS, D V14DCL, DV 14DVL, Hitachi UB Series, UB 18D, UB 18DL, Hitachi WH Series, WH 14DA, WH 14DAF2, WH 14DH, WH 14DL, WH 14DM, WH 14DMB, WH 14DMK, WH 14DMR, WH 14DSL, Hitachi WR Series, WR 14DH, WR 14DL, WR 14DM, WR 14DMB, WR 14DMK, WR 14DMR,WH 14DC
Replacement Part Numbers:
Hitachi 324367 EB1414S EB 1414, EB 1414S, EB 1424, EB 14B, EB 14S
Replacement Battery Specifications:
Battery Capacity: 2.0AH
Battery Voltage: 14.4V
Battery Type: Ni-CD
Color: Black and Blue
Dimensions: 4.7 x 3.5 x 4.3 inches
Weight: 1.1 pounds
Condition: Brand New High Quality
Package:
2-Pack 2000mAh 14.4V Hitachi EB 1414S Replacement Batteries
1 Pair of gloves for protecting your hand while using power tools