Quality power tools, like a Milwaukee cordless drill, or a Bosch drill set, are essential for you, no matter you are merely a weekend DIYer or a professional mechanic, woodworker or electrician who works as a contractor for millions of homes. If you have a cordless power drill, you would like to have a reliable replacement drill battery pack for it. With long lasting power to back up your drill, you will absolutely get the job done in much less time and with better effect.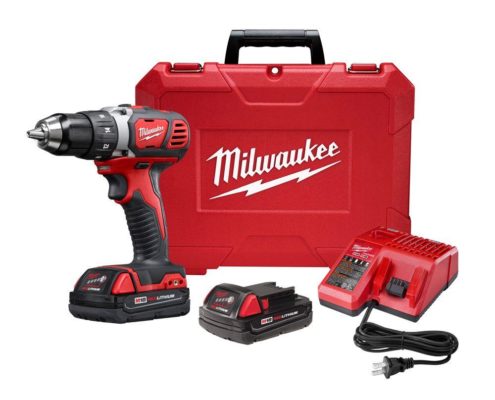 As you search for the best replacement power tool batteries, you will definitely have a myriad of choices from so many manufacturers. And each and every of them will declare their products to be undoubtedly unrivalled. Let's focus on only the best ones.
After interviewing a few most experienced mechanics, we've rounded up the following top 5 best replacement power tool batteries for your compact cordless drill. You might find what you need in this list. Get a quality power tool battery for your drill. You'll be comfortable with drilling, soldering, or maintaining your garage, barn, or lawn.
1. Powerextra 2 Pack 12V 2500mAh Lithium-ion Replacement Battery for Milwaukee M12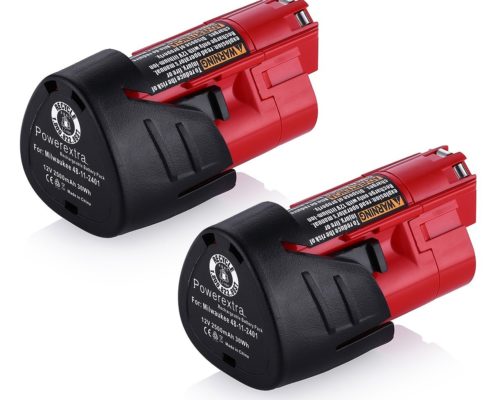 Powerextra replacement cordless power tool batteries for Milwaukee drill come in 2 packs. These Lithium-ion replacement batteries are rated 12 volts, 2500mAh. They feature real specs and powerful battery performance due to the quality battery cells built in. The battery has integrated Micro chip to effectively prevent overload, over heating for longer battery longevity. Powerextra has a large collection of useful power tool batteries for all sorts of drill, electric saws, electric drivers and so forth. This replacement Milwaukee cordless drill battery is designed to be fully compatible with Milwaukee M12, 48-11-2411 and a lot of other Milwaukee drill models. Powerextra offers 30 days money back policy and 1 year long warranty for this battery pack.
2. SUN POWER Cordless Drill Replacement Battery 19.2 Volt 3.0Ah for Craftsman Battery 130279005 C3 315.113753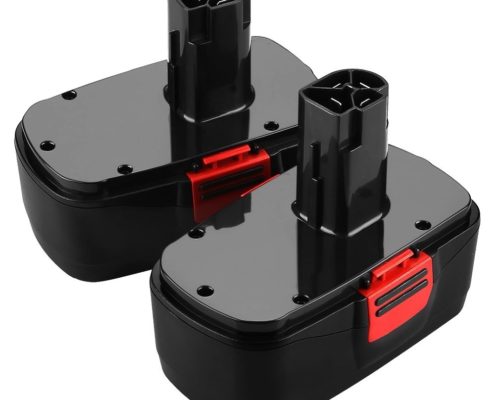 If you have a Craftsman cordless drill, these 2-pack replacement batteries are perfect for you. This replacement battery pack has 3.0Ah huge capacity, rated at 19.2 volts. This high-power battery is highly efficient Ni-MH type that will have stable battery power for long period of time. This Craftsman 19.2 volt replacement battery pack will make your drill go impressively. It has protection to safeguard incorrect voltage, short circuit, over heating etc. These 2-pack batteries are completely compatible with Craftsman 315.115410 C3 19.2 volt tools 130279005, 315.115410, 11580, 10126, 11541, 11543, 11570, 11576, etc.
3. REEXBON 20V Replacement Battery for Black & Decker LDX120 Drill, LBXR20 20V Batteries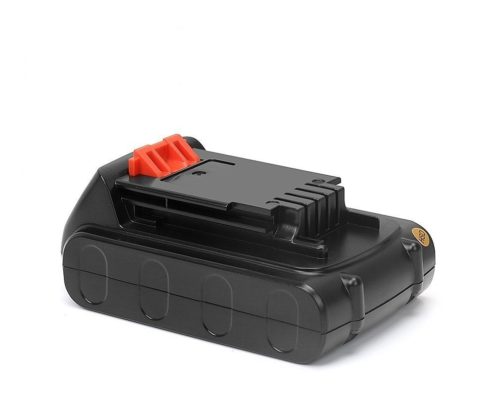 For Black & Decker drill, people seem to love this REEXBON 20V replacement battery most. You will also find it a gorgeous thing when you get down to the details. The replacement battery pack is rated at 2.0Ah, 20V, it's efficient Lithium battery, which is believed to be lighter than Ni-MH battery. This REEXBON 20V replacement battery has perfect built-in protection against overload, over heating, short-circuit etc. The reliable and safe battery is certified by CE, FCC and ROHS for great compatibility with Black and Decker BDCDMT120, CHH2220, LDX120C, LDX120SB, LST120, LST220, LSW20, LHT120, LPHT120, LPP120, LCS120, LLP120 etc.
4. ENERMALL 3.0Ah Replacement for Dewalt 18V XRP Battery DC9096 DC9099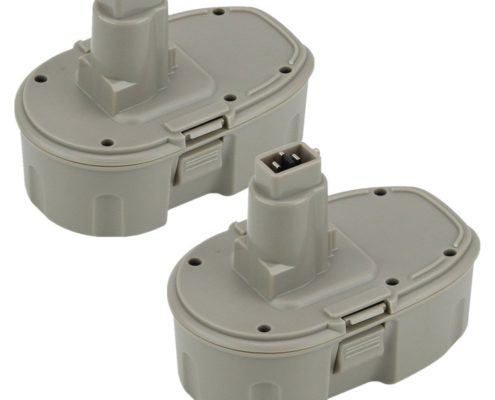 This ENERMALL 3.0Ah replacement battery pack could be a best choice for your Dewalt 18V cordless drill. It's widely compatible with all dewalt 18V power tools, DC9096 DC9098 DW9098, DW9096, DE9039, DE9095, DE9096, DE9098, DE9503 etc. The replacement battery perfectly most Dewalt original chargers. It can be charged without memory effect or loss of battery capacity.
5. Eagglew 1314702 for Ryobi 14.4v Replacement Battery 130224010 1400655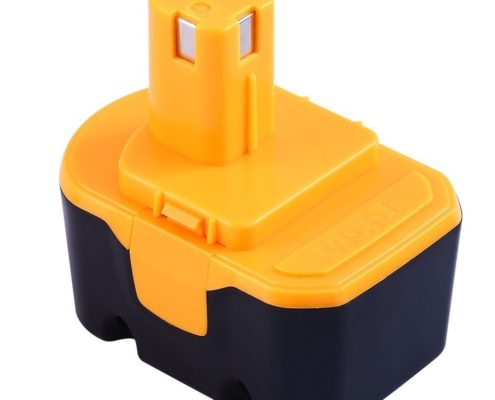 This Eagglew replacement battery can be easily replaced into your Ryobi 14.4 volts cordless power tools. It's also perfectly fit for the original charger. The CE-certified replacement battery is fully tested to meet OEM product standards to ensure it works greatly with reliable power. The battery pack is solidly built to be highly durable. The Ni-CD battery can be charged with no memory effect. This replacement battery will keep your Ryobi power tool going powerfully.
Hopefully this very list of best cordless power tool replacement battery packs is helpful for you when you plan to tackle your projects for home improvement and maintenance.
https://www.powerextra.com/wp-content/uploads/2018/01/MILM18BPD401C_1.jpg
254
380
PowRicky
http://www.powerextra.com/wp-content/uploads/2019/08/LOGO-合集-改-2_03.png
PowRicky
2018-01-04 14:08:30
2018-01-04 16:39:08
Top 5 Best Replacement Power Tool Batteries For Compact Cordless Drill