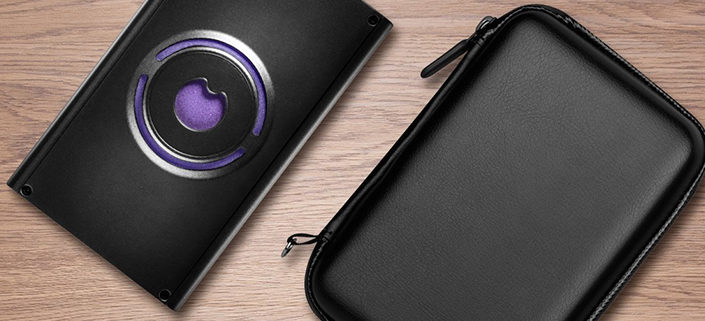 Walabot is a 3D imaging device and powerful stud finder that rocketed to stardom within a short time ever since its inception. It's been extremely useful and addictive so far for DIY hobbyists who use it when making upgrades to their homes, remodelers, constructions, installers, electrician, facilities managers, plumbers & engineers. To put it in another way, Walabot is just naturally an awesome device that helps you see through the wall wonderfully, which is believed to be great for termite detection.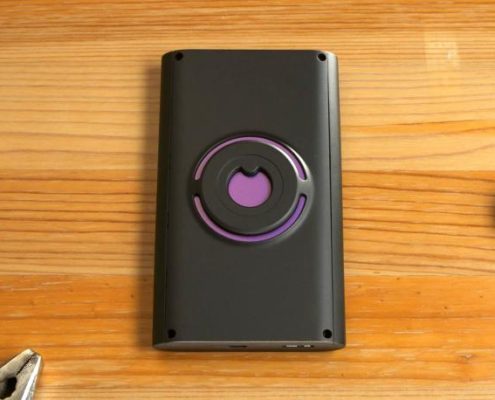 Seeing that Walabot DIY is such a helpful tool that enables you to look somewhere with vivid 3D imaging effect, it is of great value and you should store it securely, especially when you are on the move. Hence, you are going to need one of these best carrying cases, protective cases for Walabot DIY, Walabot Developer, Walabot Pro In Wall Imagers and Cables. Let's check out some of the best ones on the market as below.
The first one we are going to recommend is Powerextra's Waterpoof Protective Case for Walabot DIY, Walabot Developer. Let's go down to the details and find out what you can benefit from this well-made Walabot protective case.
Powerextra Waterpoof Protective Case for Walabot DIY, Walabot Developer, Walabot Pro In Wall Imagers And Cables
This Powerextra protective case is designed for Walabot DIY In Wall Imager, Walabot PRO -Programmable 3D Imaging Sensor. The Walabot case is highly protective and waterproof. It has a perfectly designed layout to fit Walabot device. The finely designed layout inside fits these devices flawlessly and keeps them securely in place. With this storage case, you can have your gadgets effortlessly packed. Inside the case there's a specially made mesh pocket for cable, charger and other accessories.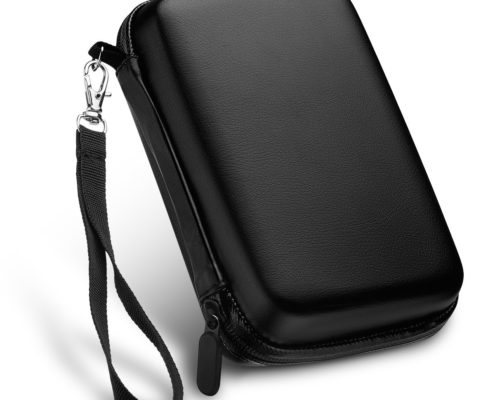 Made of first-rate PU leather and EVA materials, the carrying case has great protection against drops, shaking and water splashes. Other than the durable case cover, this case is a multifunctional carrying case for its ability to store other items. Besides, the protective case has a convenient wrist strap for easy carrying wherever you go.
The second Walabot DIY case we are going to share with everyone is the CASEMATIX RUGGED Waterproof Imaging Sensor Case. It perfectly fits Walabato DIY , Walabot Developer , Walabot Pro In Wall Imagers and Cables.
This protective case is robustly built with rugged waterproof rubber liner for an airtight seal to effectively repel water, splashes, spills, moisture, dust and dirt etc. For the outside, the cover is made of hard plastic that is able to prevent Walabot sensor imaging system from any possible damage.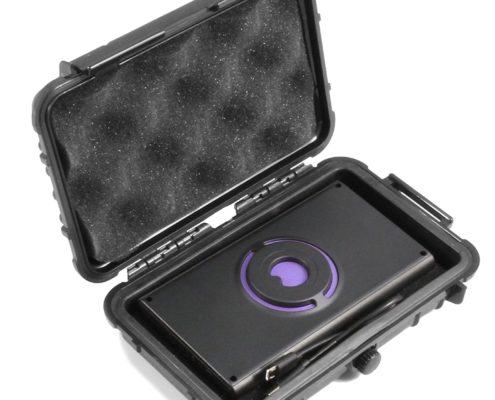 As for the inside, the case has a highly dense foam lid and rubber bottom which can effectively absorb impact from accidental dropping or frequent shaking while you are carrying the case. The interior has flawlessly fit design for Wall Imagers so that the foam lid is able to hold it firmly in place. The highly protective design successfully reduces vibration during movement. The case will protect your Walabot and keep it safe and sound all the way to job sites.
The next comes in this list is the Storage Case for Walabot DIY In-Wall Imager Imageing Device by Aenllosi.
This Aenllosi Storage Carrying Organizer Hard Case for Walabot DIY In-Wall Imager is made of high quality, most durable EVA material which is strongly resistant to shocks, crushes and water. This protective case is able to protect Walabot device from water splashes, bumps, scratches and scrapes, daily wear and tear, etc.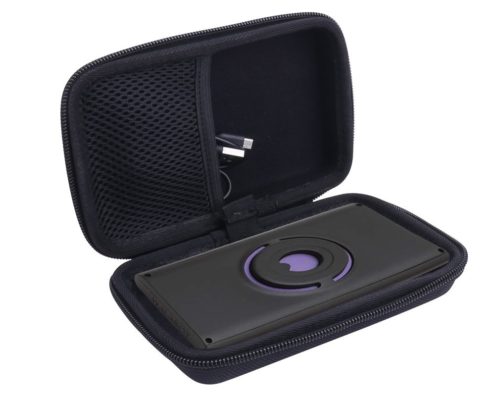 Like other quality cases for Walabot, this model also has a finely designed layout for the inside. The mesh pocket can store other accessories if necessary. The Walabot case is well built, compact and handy for travelling.
Let's check the USB Gear out now: the hard case for Walabot DIY Imaging Sensor with Protective EVA Shell and Scratch-Resistant Interior.
Different from the above-mentioned cases, this one is made of highly dense woven nylon material. This material is strong, rugged and durable for protection against daily wear and tear, bumps, drops and humidity in home environment. For the inside, it's built with soft scratch-resistant liner that's able to protect your imaging device from abrasive damge and keep the screen and device finish look as new.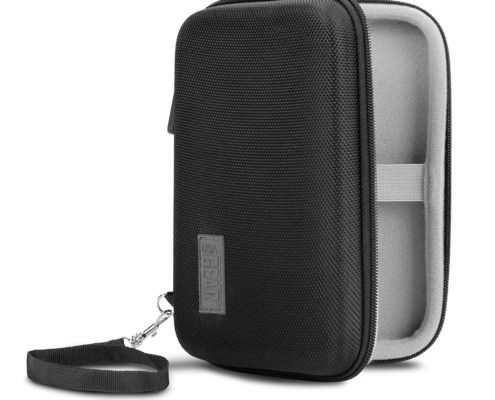 Likewise, inside the case there's a mesh pouch to keep charging ables, adapter and other kinds of accessories when needed. More bonus is the elastic strap for easy carrying on the move. All in all, this case is an ergonomic design with great protection and convenience to store your Wlabot imaging device and accessories.
https://www.powerextra.com/wp-content/uploads/2018/05/guo-3.jpg
470
705
PowRicky
http://www.powerextra.com/wp-content/uploads/2019/08/LOGO-合集-改-2_03.png
PowRicky
2018-05-31 10:38:29
2018-05-31 10:38:29
The Best Carrying Cases Protective Cases for Walabot DIY Device and Accessories