Generally, there are around several best brands of drones currently on the market. And among these brands, there are some typically excellent models that enjoy the greatest popularity.  such as the best-known one, DJI drones, DJI Mavic Pro, DJI Phantom 4, DJI Inspire 2.0, Yuneec Typhoon H RTF Drone, Yuneec Q500 4K Typhoon Drone, etc.
Flying RC helicopters without a pilot naturally requires a few usefull drone accessories for protection and sensational flying fun. If you have a drone, you would probably want it last, and make the most of it. I mean, you might want to protect your drone and give it the best care. Getting a full set of drone accessories for your drone will let enjoy the best of drone flying pleasure.
There are a large number of drones and drone related accessories sold on the market all year long. Let's check this round-up, 5 best accessories for drones.
1. Powerextra DJI Spark Quick Release Propeller Guard Bumper Protectors, Extender landing Gear Leg and Finger Guards Kits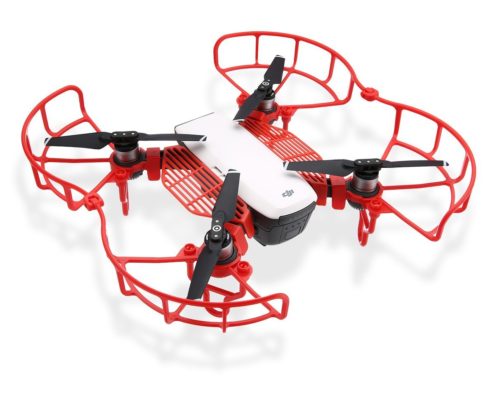 This Powerextra propeller guard set for DJI Spark drone is a full set of protective accessories for DJI Spark. It contains 4 propeller guards, 4 landing gears, 4 tripod buckles and 2 finger guards. The propeller guards are solidly built to protect DJI drone from drops, shocks or bumps when it's flying or landing. The landing gears can be easily installed and uninstalled, giving DJI Spark best protection when it's landing on the ground. The hand guards give your hands best protection from getting hurt by rotating prollers when DJI drone is about to take off or land. The propellers and guards set is made to be very durably for protetion.
2.
F3Wking DJI Mavic Pro Platinum Spark Accessories Aluminum-Alloy Tablet Holder Foldable Extender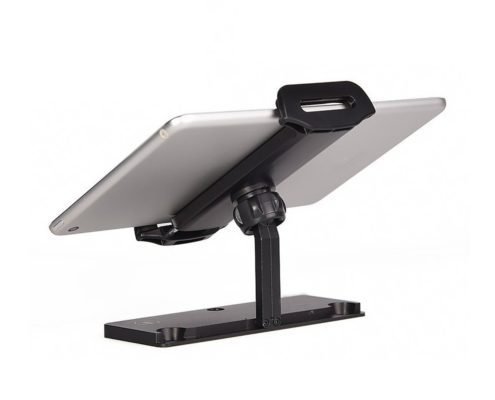 The phone and tablet holder is made of durable aluminum alloy. It can hold your phone or tablet securely in place for your easy remote control. The holder has 360 degrees rotation which can be adjusted without the effort. You can adjust it for best viewing angle. The holder fits phone or tablet between 4 to 12 inches wide. You can enormous fun controlling your DJI Mavic Pro, Platinum, or Spark drone with this user-friendly tablet holder as a foldable extender mount for your remote controller. It's designed to support hanging straps so that you can free your hands to control the drone.
3.  UDI U818A Drone Carrying Case – Hard Drone Case Accessories Protection Pack for Carrying Force1 U8181A WiFi Drone Quadcopter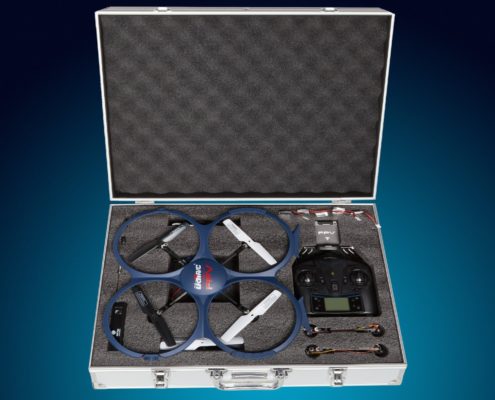 This drone carrying case serves as a great storage case for your drone quadcopter. It's made of robust quality aluminum for great durability. The quality aluminum material is light and portable for easy carrying your done and accessoires when you take your drone and gadgets out for flying. The case has a fine layout internally which fits all your drone accessories. It's a perfectly fit carrying case for the Force1 UDI U8181A Wi-Fi drone.
4. Neewer 4 Pieces Filter Kit for DJI Mavic Pro Drone Quadcopter Includes: ND4, ND8, ND16 and ND32 Filter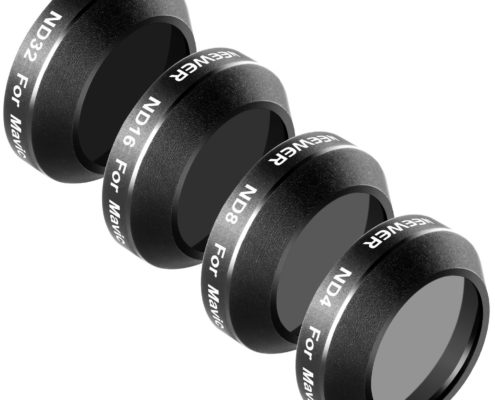 These ND lens filters are made of multi coated waterproof aluminum alloy frame optical glass. They effectively reduce the amount of light reaching the film wihout affecting the color. These ND lens filters allow you to control your quadcopter's aperture, exposure time and sensor sensitivity more easily. You can have better photo effect with the help of these lens filters. The filters are designed to be light and smooth. Having the filers on will avoid the gimbal overloading. These ND lens filters are ideal for outdoor photography by your DJI Mavic Pro drone quadcopter.
5. Powerextra 43″ (110 cm) Universal Collapsible Landing Pad for DJI Spark, DJI Mavic Pro, DJI Phantom 4 Pro/4/3/2, Inspire 2/1, 3DR Solo, GoPro Karma, Parrot, Yuneec Typhoon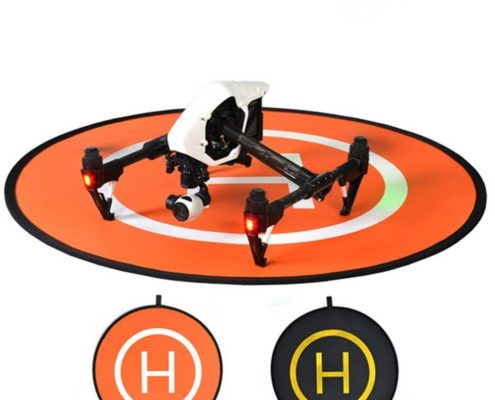 The Powerextra landing pad works for DJI Spark, DJI Mavic Pro, DJI Phantom 3/4/4 Pro, Inspire 1/2, DJI Mavic Pro, 3DR Solo drone, Parrot Bebop 1/2 drone, Yuneec Typhoon H/Q500/Q500+, Antel Robotic X-star, Syma, Hubsan, Holy Stone, UDI drones. It's made of durable and waterproof quality nylon for robustness and durability. This fast-fold landing pad folds and unfolds easily with double sides of different colors. This drone landing pad is designed with both sides available to use. It effectively protects drones from scratches and dirt during landing. The landing pad for drones comes with 3 land nails that help the landing pad work perfectly in windy environments; and refective paster that can be pasted on the landing pad for a good view refected from the drone's light.
https://www.powerextra.com/wp-content/uploads/2018/01/drone-accesories-696x463.jpg
463
696
PowRicky
http://www.powerextra.com/wp-content/uploads/2019/08/LOGO-合集-改-2_03.png
PowRicky
2018-01-22 10:46:12
2018-03-13 14:34:19
5 Top Items Serving as a Perfect Set of Drone Accessories