Product Description
Outstanding Features:
— Newly-designed Ni-MH rechargeable battery with 3000mAh capacity, 18 volts;
— Integrated microchip prevents from overcharging to prolong the battery life;
— Rapid completion of the charging process without memory effect, convenient and fast charging;
— The replacement battery is CE certified and tested by manufacturer to match OEM products;
— A pair of gloves for protecting your hand while using power tool are attached.
Powerextra Battery Advantages
● Designed for Black & Decker, the battery has no memory effect. The battery can be charged or discharged as needed without loss of capacity
● The replacement battery's functions and quality are the same as the original products.
● The battery is equipped with the highest quality cells, safe with rapid-charge technology with overcharge and overdischarge protection to prolong the battery's lifespan.
.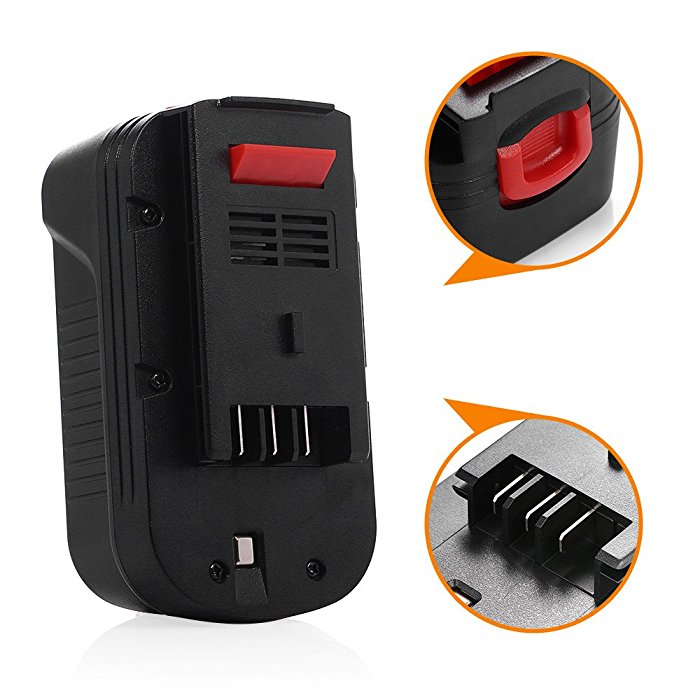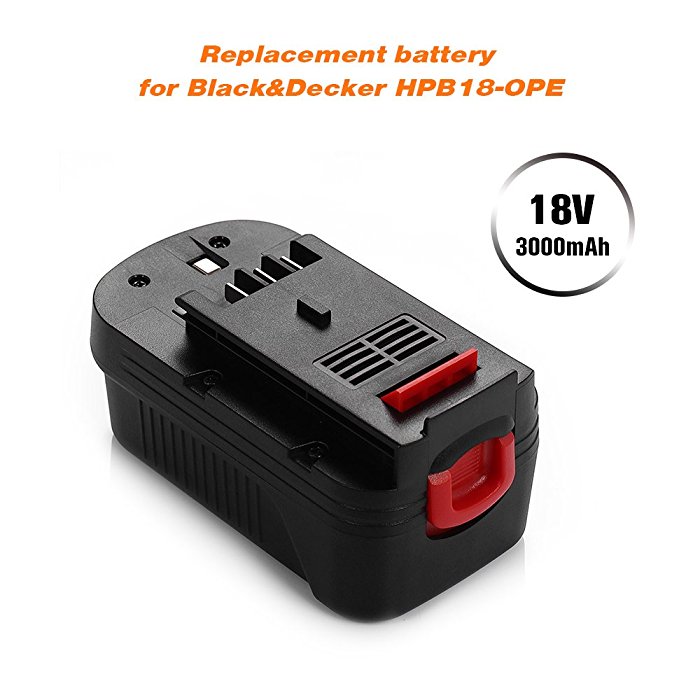 Compatible Models & Replacement Part Numbers :
Compatible Models:
(Please use Ctrl+F to search a certain model)
HP188F2B. HP188F3B, HP188F3K, HP188F4BK, HPD1800, HPD18K-2, HPG1800, HPG18K-2, NHT518, NPP2018, NPT3118, NS118, NST1810, NST2018, NST2118, PS182KB, PS18K2, SS18, XTC183BK, XTC18BK FS1800CS, FX1800D, FS1800D-2, FS1800ID, FS1800JS, FS1800RS, FS1802D, FS1802S, FS1806CSL, FS18CS, FS18HV, FS18ID, FS18PS, FS18PSK,FS18RS, FSL18
Replacement Part Numbers:
BLACK & DECKER GLC2500, NHT518, NPP2018, NPT3118, NS118, NSW18, SS18, BLACK & DECKER BDGL, CCS, CD, CDC, EPC, HP, HPD, HPG, NST
Package Contents:
1x pack of battery;
1x pair of gloves;
Warranty Policy:
● The brand new high-quality replacement batteries are totally guranteed of real specification;
● Free Exchange against man-made damage from date of purchase & 30 days' refund unconditionally for every purchase from Powerextra;
● Professional technical support, efficient and timely satisfactory customer service around the clock.