Product Description
Worx Lithium Battery Replacement:
This 20V power tool battery is a 2500mAh 40Wh Lithium rechargeable battery pack with longer run-time for Worx power tools.
It perfectly replaces Worx battery WA3520, and it's fully compatible with original charger WA3847 and WA3732.
It works for a lot of Worx Cordless Power Tools, Electric String Trimmers, Edgers, Spools, with perfect compatibility for WG151, WG151.5, WG251, WG251.5, WG255, WG540, WG540.5, WG890, WG891.
The battery is made up of quality Lithium battery with CE certificate for battery performance and protection against overcharge.
The replacement battery can be recharged with no memory effect. The long battery life will support all your WORX power tools.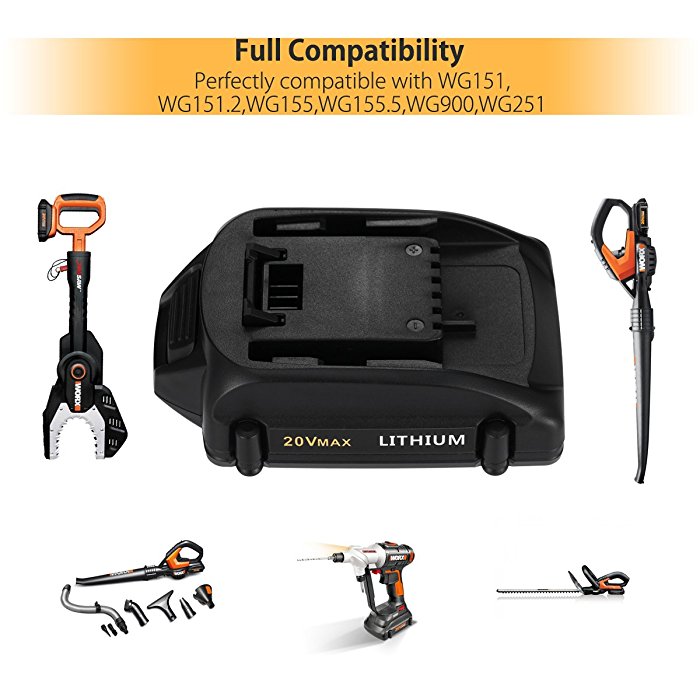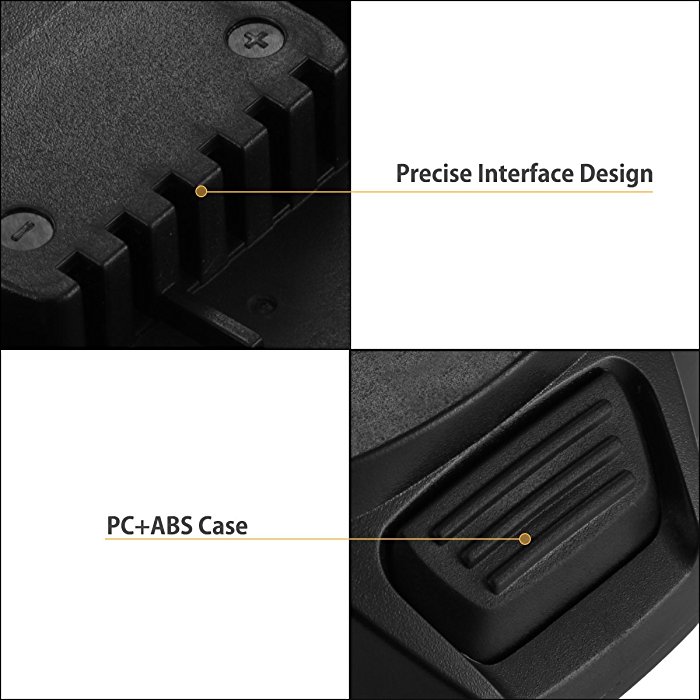 Battery Compatibility & Specification:
Replacement Battery Pack: WA3525
Compatible Worx Battery Charger: WA3847, WA3732
Compatible WORX Power Tools:
WORX WG151, WG151.5, WG155, WG155.5, WG251, WG251.5, WG255, WG540, WG540.5, WG890, WG891
Battery Specification:
Battery Capacity: 2500mAh
Battery Voltage: 20V
Battery Type: Lithium
Battery Power: 40Wh
Weight: 2.1lb
Color: Black
Condition: Brand New High Quality
Worx Replacement Battery Maintenance:
1. When you try to assemble tool parts or accessories, make adjustments, or clean your Worx power tools, please take the battery out for safety.
2. Please the take the battery out and store it in a cool, dry place when you don't use your power tools.
3. Please keep the battery away from heat, metal objects since Ni-CD, Ni-MH and Li-ion batteries tend to discharge themselves during storage.
4. Please recharge the battery before using it.
5. Please do not leave the battery dormant for a long time. Using it at least once every 2 to 3 weeks is highly recommended.
Package:
1 * 20V Powerextra 2500mAh Lithium Replacement Battery for WORX WG151
1 pair of protective gloves for using Worx cordless tools