产品描述
Powerextra Upgraded Battery 3.0Ah 40V GreenWorks 29482 G-MAX Li-ion Replacement Battery

Upgraded Replacement Battery for GreenWorks 29482 G-MAX:
Powerextra replacement battery for GreenWorks 29482 G-MAX uses first-class Samsung 18650 Li-ion battery cells.
The 40 volts, 3000mAh high capacity battery pack works perfectly for GreenWorks G-MAX 40V tools and battery charger.
The safe, stable replacement battery fully meets the specification and safety standards of OEM GreenWorks battery.
The reliable battery pack has CE certified quality and performance for battery life.
The replacement battery can be charged quickly without memory effect. The integrated microchip effectively prevents overload, over heating and short-circuit.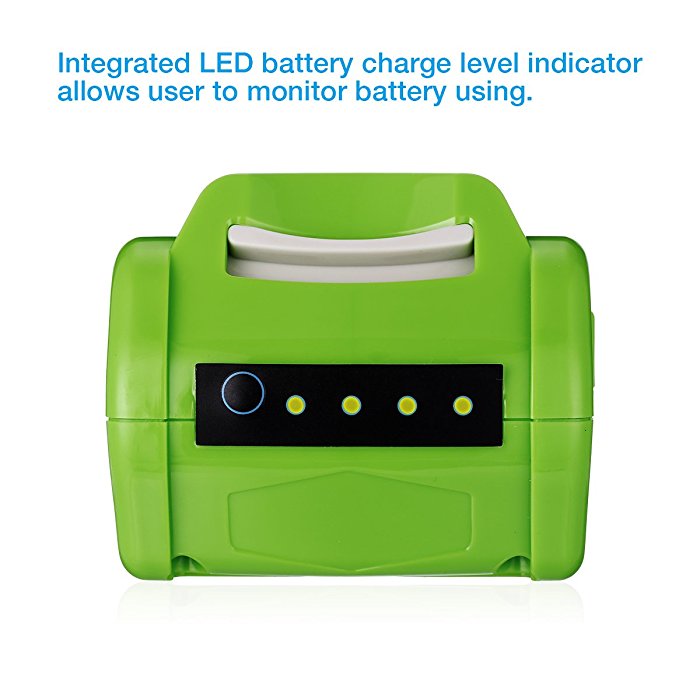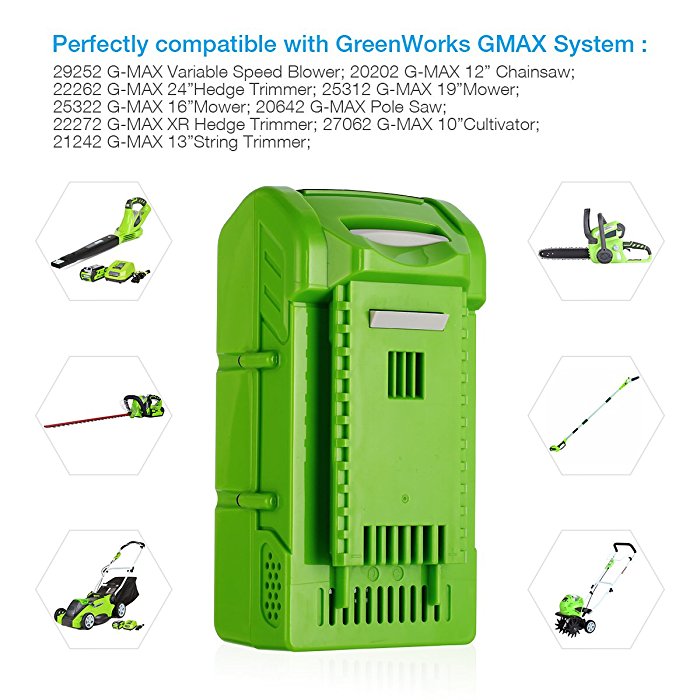 Battery Specification :
Battery Capacity: 2000mAh
Battery Voltage: 40V
Battery Type: Li-ion
Color: Green
Condition: Brand New High Quality
Replacement Part Numbers:
GreenWorks 29482 40V G-MAX Li-ion Battery
Compatibility:
GreenWorks GMAX System:
29252 G-MAX Variable Speed Blower
20202 G-MAX 12"Chainsaw
22262 G-MAX 24"Hedge Trimmer
25312 G-MAX 19"Mower
25322 G-MAX 16"Mower
20642 G-MAX Pole Saw
22272 G-MAX XR Hedge Trimmer
27062 G-MAX 10"Cultivator
21242 G-MAX 13"String Trimmer
Package Conetents:
1 * 3000mAh Powerextra 40V Lithium Replacement Battery for GreenWorks G-MAX
1 * Pair of gloves for protecting your hands while using the tools.