产品描述
Quick Overview:
Smart LCD Display for battery-charging status.
Dual USB charger for two-battery charging simultaneously.
A handy battery charger with USB cable behind.
Multiple power supply powered battery charger.
Compatible with Fujifilm NP-45A NP-45B NP-45S, Fuji xt20, Fuji Fujifilm INSTAX Mini 90, XP20 XP30 XP50 XP60 XP70 XP80 XP90 XP120 XP130 and more.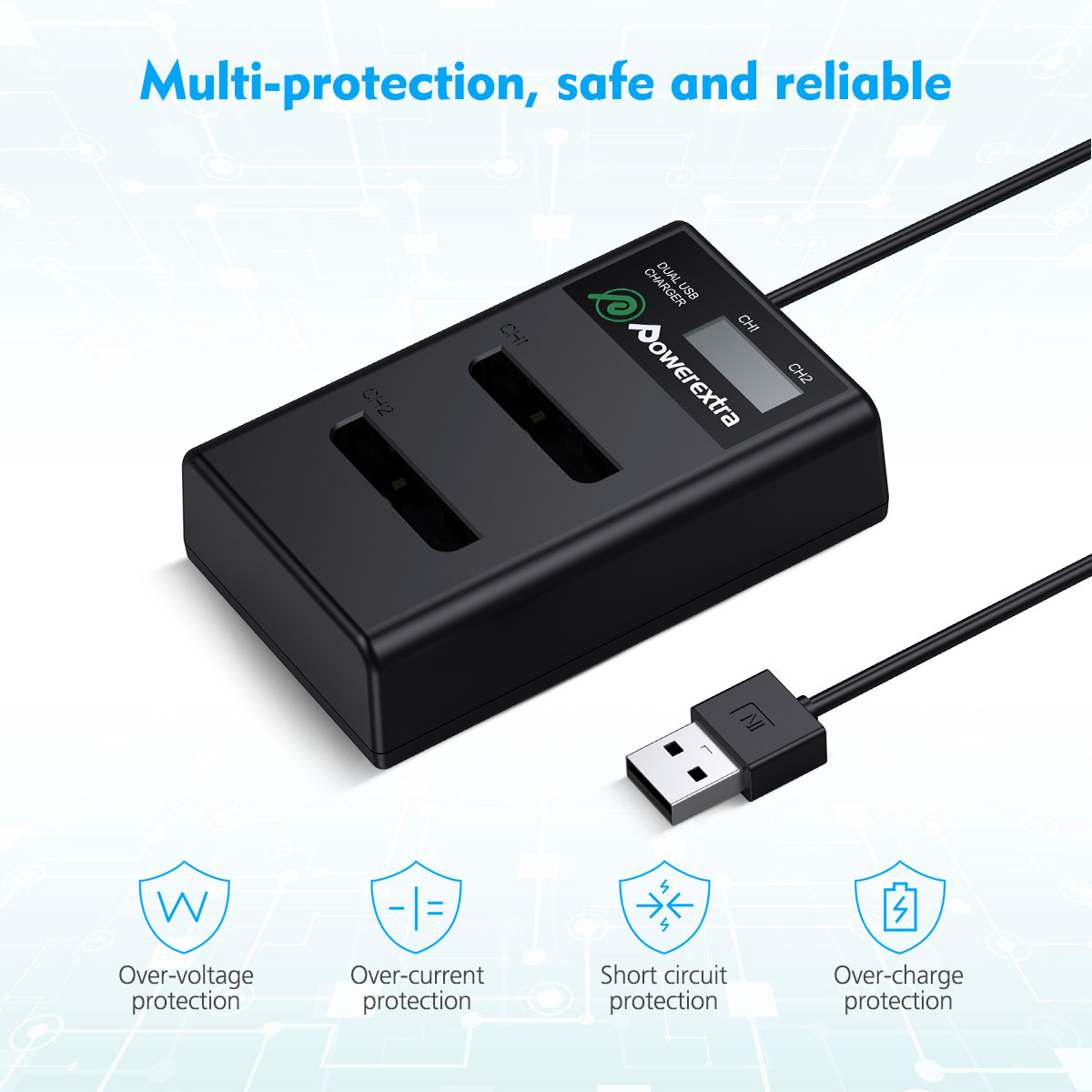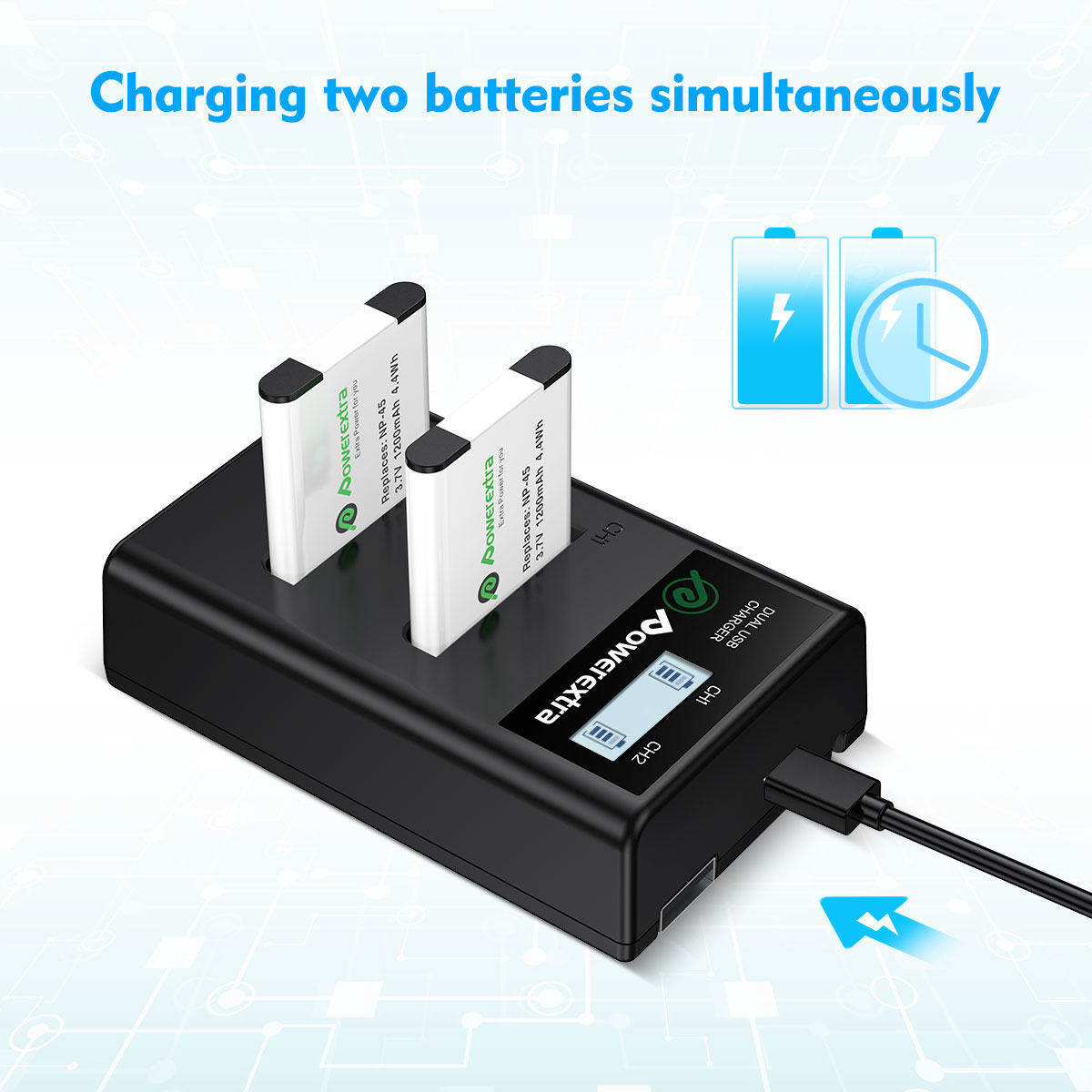 Product Advantages:
Charging 2 batteries simultaneously:
It has the ability of charging two batteries at the same time, and each battery's charging status and capacity is displayed on the LED screen, also the charging will automatically stop from over-charge once battery is fully charged.
Built-in USB Cable:
We make a compact and lightweight battery charger with hidden USB cable on the bottom, saving your time of Fumbling about cable in your bag and keep organized. As well comes with a micro USB cable for standby, this battery charger can be charged by power bank, wall charger and other USB-enabled power supplies.

Safe and Reliable with multi-protection:
Built in smart PMC (protection management circuit) , this reliable item protected from overcharge, over-discharge, overheating and short circuit.
Specification:
Input: 5V/2A
Output: 4.2V/750mA
Dimensions: 4.8 x 3.4 x 1.4 inches
Net Weight: 0.32 ounces
Package Contents:
1x NP-45 Smart LCD Display Dual Charger
1x Mirco USB Cable
1x Microfiber Cleaning Cloth
1x User Manual
1x Feedback Card.