产品描述
Digital Camera Battery and Charger Combo:
Powerextra 2-pack Sony NP-FH50 replacement batteries are made for Sony Alpha DSLR A230, Cyber-shot DSC-HX1, HDR-TG5V Digital Cameras.
The Replacement Sony NP-FH50 Battery is rated at 7.4 volts, 1000mAh with high quality Li-ion battery cells.
The CE certified rechargeable batteries meet the standards of OEM Sony digital cameras.
Batteries can be conveniently charged without memory effect.
The batteries come with a car charger and a camera battery charger.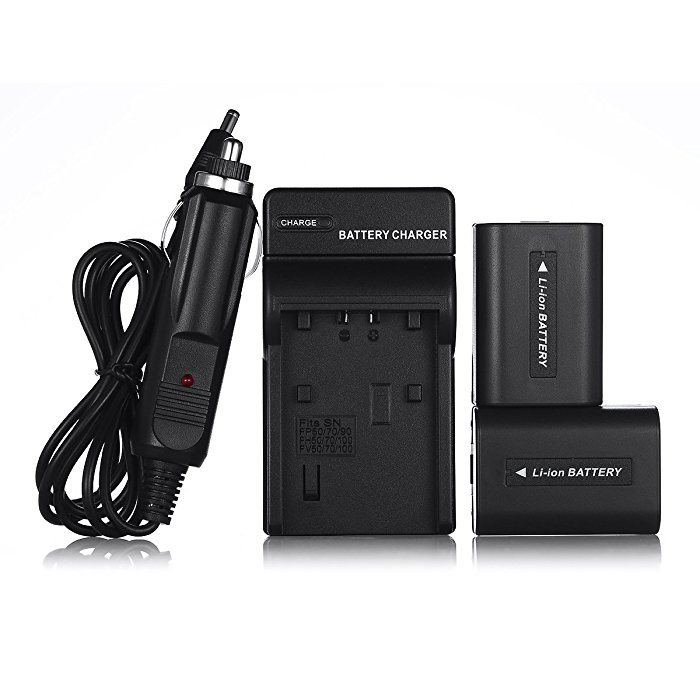 Powerextra is specialized in manufacturing power tool batteries, digital batteries and chargers, and related accessories.Powerextra is one of top selling brands for replacement batteries at Amazon.Powerextra products are made of the highest quality materials by CE certification. They are tested by manufacturer to match OEM products.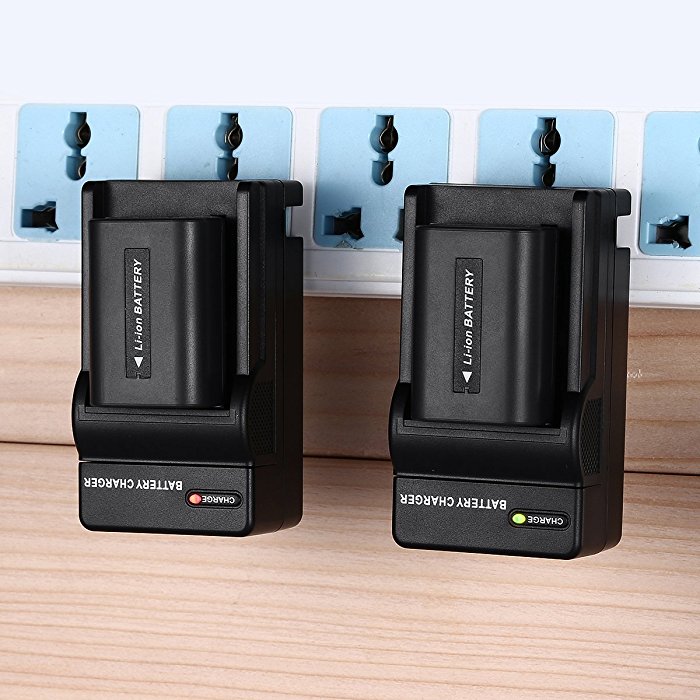 Best Replacement Batteries for Sony NP-FH50
The replacement batteries for Sony NP-FH50 are made up of quality Li-ion battery cells with great performance in recharging and lifespan. The batteries feature no memory effect for repeated charges. They can be conveniently charged and discharged without losing capacity. The replacement battery is designed to work with the same performance as the original battery. It's fully protected from overload, over discharge and over heating for better battery life.
Battery Specification:
Battery Capacity: 1000mAh
Battery Voltage: 7.4V
Battery Type: Li-ion
Color: Black
Dimension: 3 x 2 x 1 inches
Weight: 4.3 ounces
Condition: Brand New High Quality
Compatible Models:
(Please use Ctrl+F to search for a certain model)
Compatible Battery:Sony Alpha DSLR A230, DSLR A290, DSLR A330, DSLR A380, DSLR A390 Digital SLR Camera and Sony Cyber-shot DSC-HX1, DSC-HX100V, DSC-HX200V, HDR-TG5V Digital Camera.
Package Contents:
2 x Sony NP-FH50 battery
1 x Sony NP-FH50 battery charger
1 x car charger
Warranty Policy:
● The brand new high-quality replacement batteries are totally guranteed of real specification.
● Free Exchange against man-made damage from date of purchase & 30 days' refund unconditionally for every purchase from Powerextra.
● Professional technical support, efficient and timely satisfactory customer service around the clock.