产品描述
Outstanding Features:
The BG-E8 battery grip provides full vertical shooting controls for Canon EOS cameras with infrared remote control.
The battery grip provides comfortable and secure handling when shooting in the vertical position.
Battery grip can hold 2 pcs LP-E8 or 6 pcs AA-size batteries to effectively double the camera's battery life.
It features a variety of operating control: shutter button, Main Dial, multi-controller, AF point selection button, AE lock/FE lock button, AF start button, and multi-function button.
A tripod socket on the bottom of the grip can be mounted on a tripod, lightweight, horizontal and vertical shutter fit different shooting experience.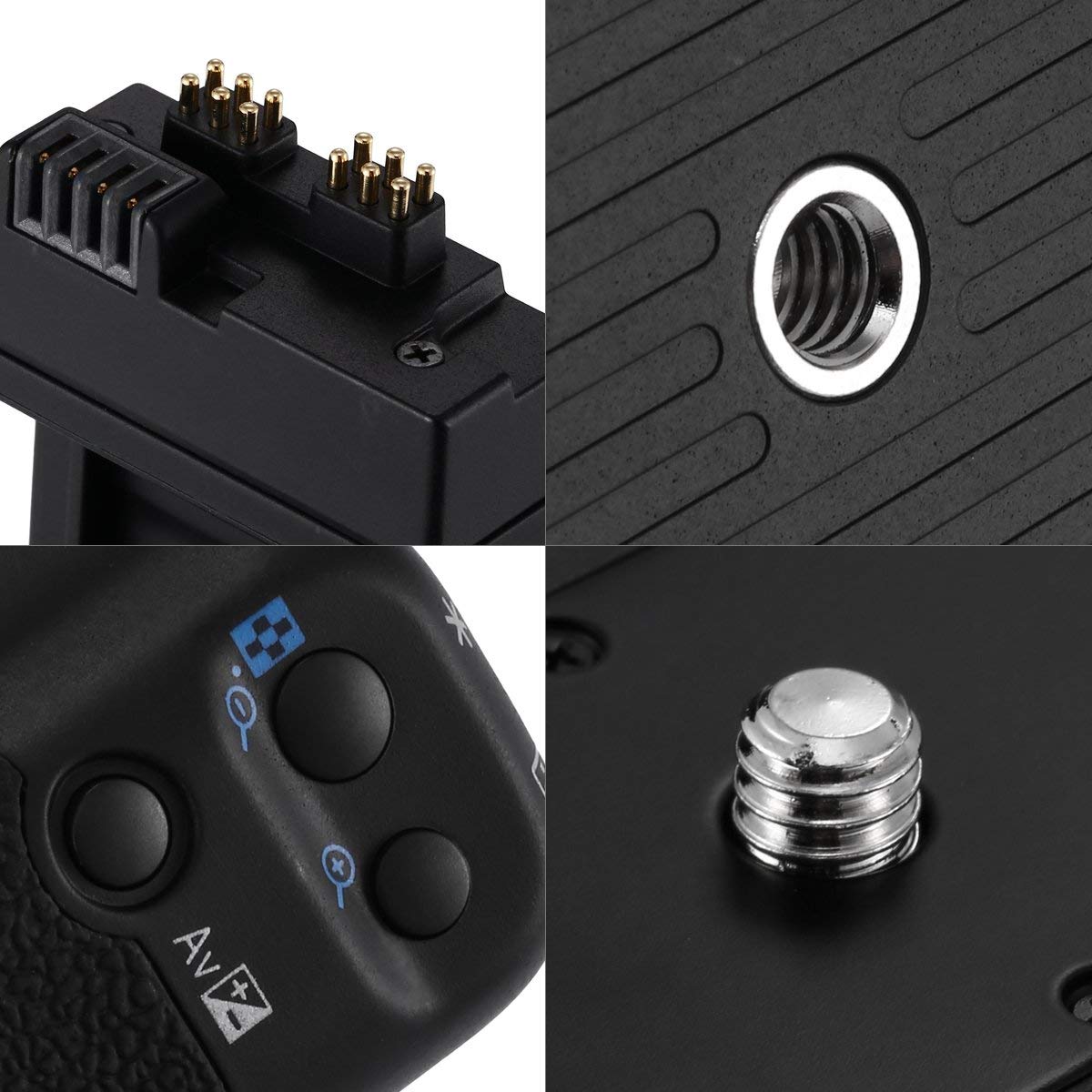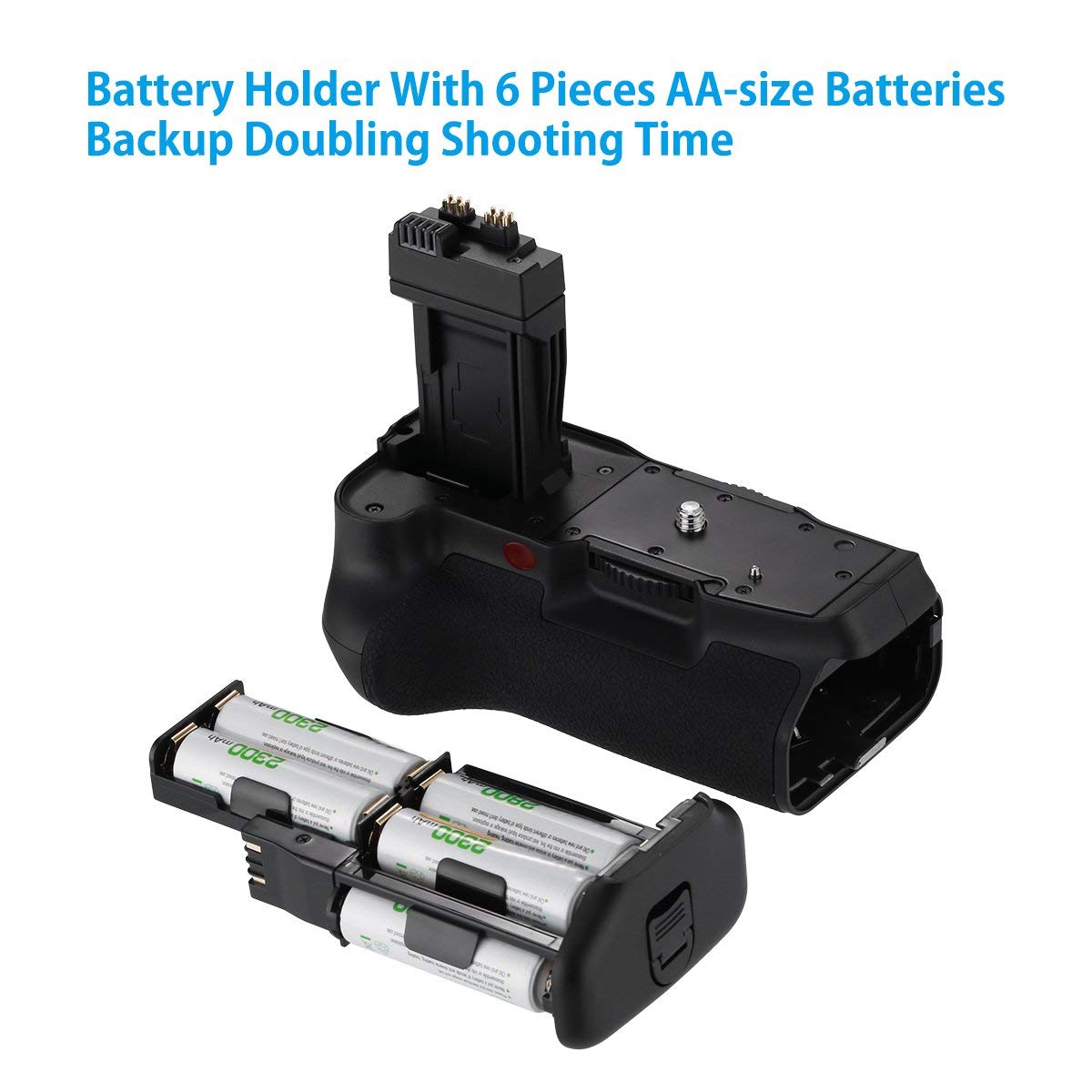 Professional Battery Grip
This Multi-Power Battery Pack Replacement for BG-E8 is used with Canon EOS 550D 600D 650D 700D/Rebel T2i T3i T4i T5i. It has the same functions as the original Canon grip BG-E8. It can hold two 2 pcs LP-E8 or 6 pcs AA-size batteries to effectively double the battery capacity for shooting. This battery grip includes a vertical-grip shutter button for vertical shooting and AF point selection, AF start button, the AE-L/AF-L button, multi selector and main dials to increase its functions. Powerextra guarantees good battery performance with first-rate battery cells and reliable battery specifications.
Specification:
Power Sources: 1 or 2 battery packs LP-E8
Power Switch: Camera's power switch
Working Tempreture Range: 0 to 40 centigrades
Working Humidity: 85% or less
Weight: Approx. 295g/10.4oz. (not including battery holder or batteries)
Package Contents:
1 x Battery Grip
1 x AA Battery Holder
1 x LP-E8 Battery Holder
1 x Manual
Warranty Policy:
● The brand new high-quality replacement batteries are totally guranteed of real specification.
● Free Exchange against man-made damage from date of purchase & 30 days' refund unconditionally for every purchase from Powerextra.
● Professional technical support, efficient and timely satisfactory customer service around the clock.