产品描述
Professional Drill Batteries Replacement:
These 2-pack Powerextra drill batteries replacement work perfectly for Dewalt, Black and Decker drills.
The brand-new Ni-CD battery replacement is solidly built to be highly durable and reliable.
Powerextra cordless tool batteries have no memory effect for recharging repeatedly.
These replacement batteries for cordless drills are fully compatible with Dewalt, Black & Decker power tools.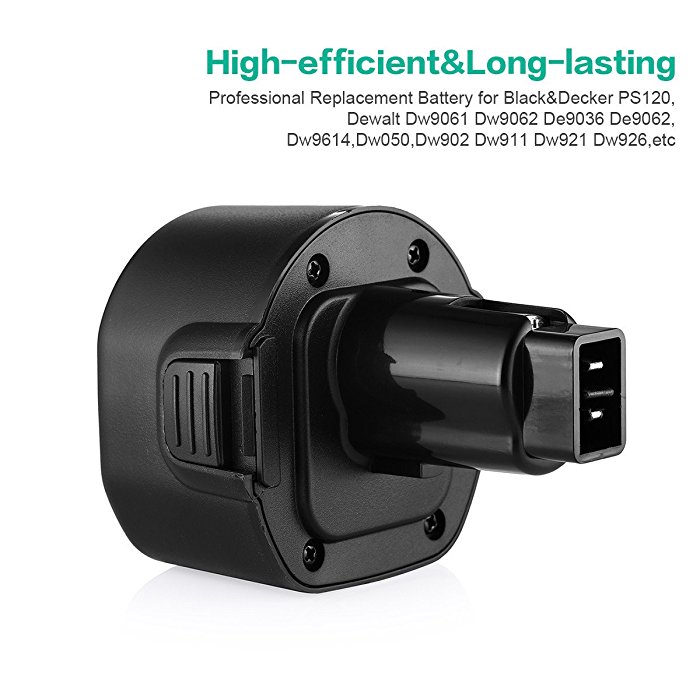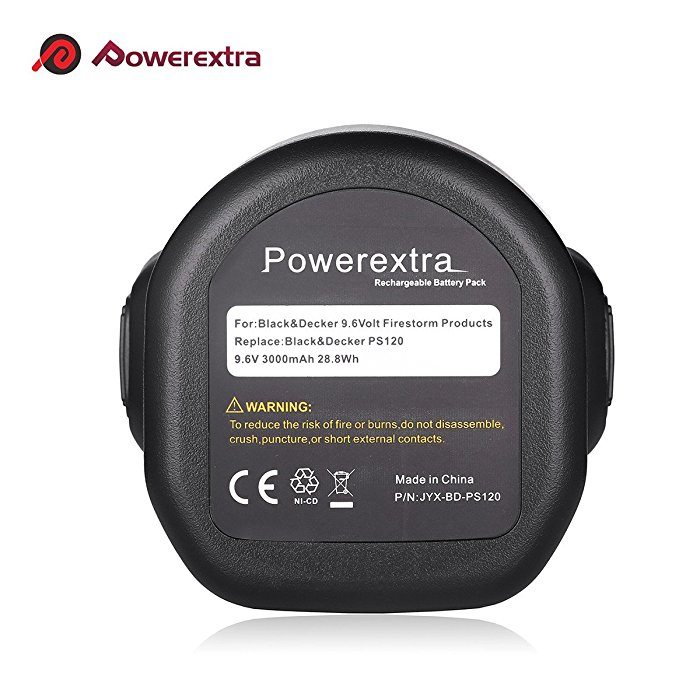 Compatible Models & Replacement Part Numbers :
Compatible Models:(Please use "Ctrl + F" in a text)
Black & Decker CD9602, CD9602K, CD9602SB, CD231-P8, CD231P8, PS9600-A9, HP131K2, CD231K, FS9661FK, CD231K, CD960K, CD96002, CD9600K-2, FS96, FSL96, HP131K-2, PS3200, PS3300, PS3350K
DEWALT 246536, DW902, DW902, DW911, DW913, DW921, DW926, DW926K-2, DW955K, DW55K2, DW050K2, DW967K
Replacement Part Numbers:
DE9036, DW9061, DE9062, DW9062, DE-964, BTP1056, A9251, PS120
Package Contents:
2 * 3000mAh 9.6V Replacement Battery for Dewalt, Black & Decker
1 * pair of gloves for protecting your hand while using the tools.
Long Battery Life:
This Powerextra Black and Decker drill battery is also compatible with Dewalt cordless drills. Other than the wide compatibility, the cordless tool batteries use advanced charging technology to control the charging current, voltage and temperature for best performance and prolonged battery longevity.  The replacement batteries for Black and Decker drill and Dewalt drill have high battery capacity 3000mAh for long lasting power.