产品描述
Get started with your camera in style with basic accessories kit. Give a complete gift including all accessories. A must have for all GoPro Lovers – Endless uses and application.
The adjustable head strap and chest strap are compatible with all sizes GoPro cameras. It allows you to use the Gopro camera on head or helmet to record those before you. Caution: frame mount housing only for Hero 5, Hero 4, Hero 3, Hero 3+ cameras not for Hero 2 and latest version Hero 4 session.
Windshield Suction Mount + Adapter + Long Screw Bolt. The windshield suction cup mount hold the GoPro steady,easy to attach and remove. With the swivel mount, it allows us to adjust the GoPro to many different angle.
Floating Grip Mount + Long Screw Bolt. Floating holder is designed to keep your camera with a waterproof shell (not included)easy to float on the water. Bright yellow in the water and can easily be found, Powerextra Pouch is provided for working as your moving pocket which you can find the camera and all the accessories right away.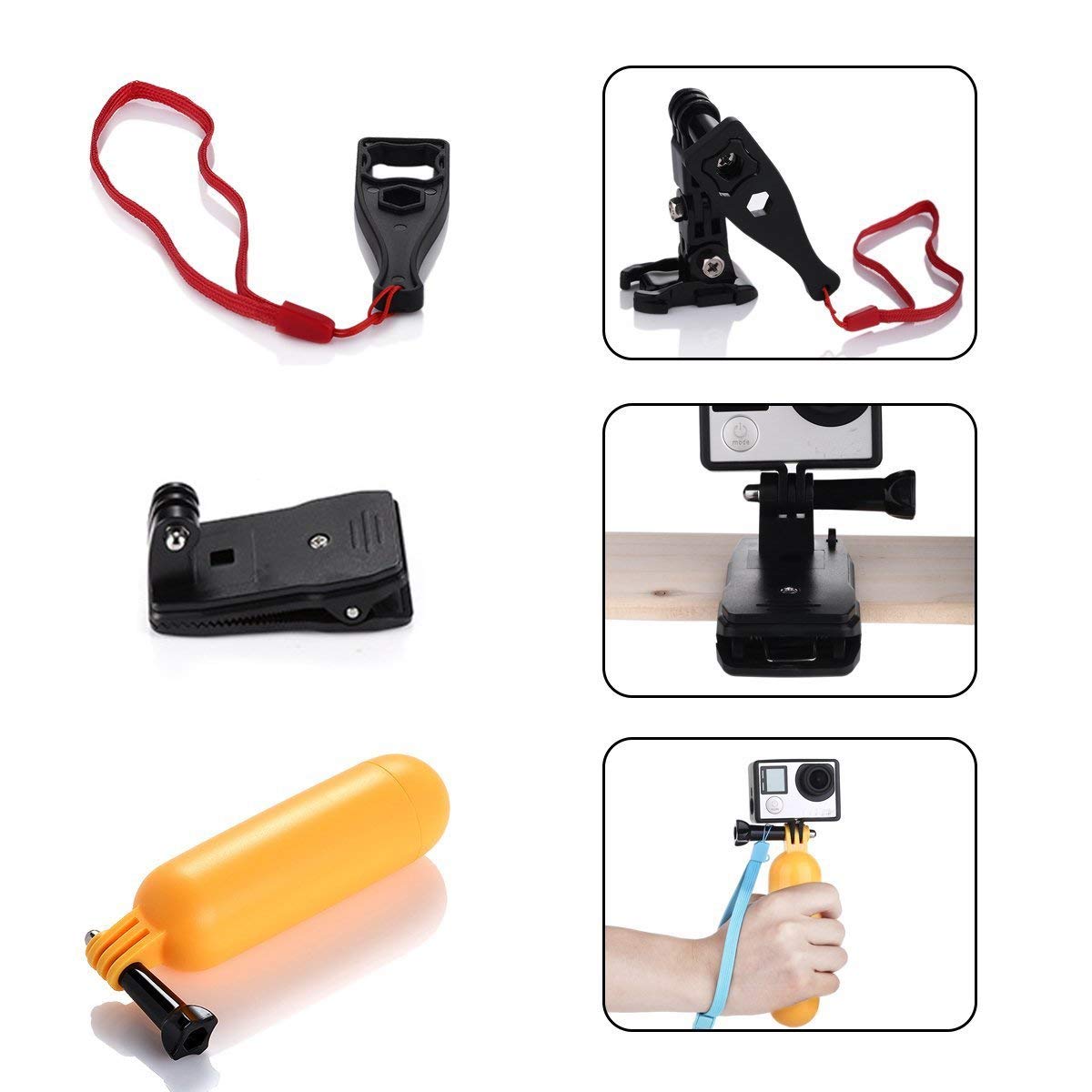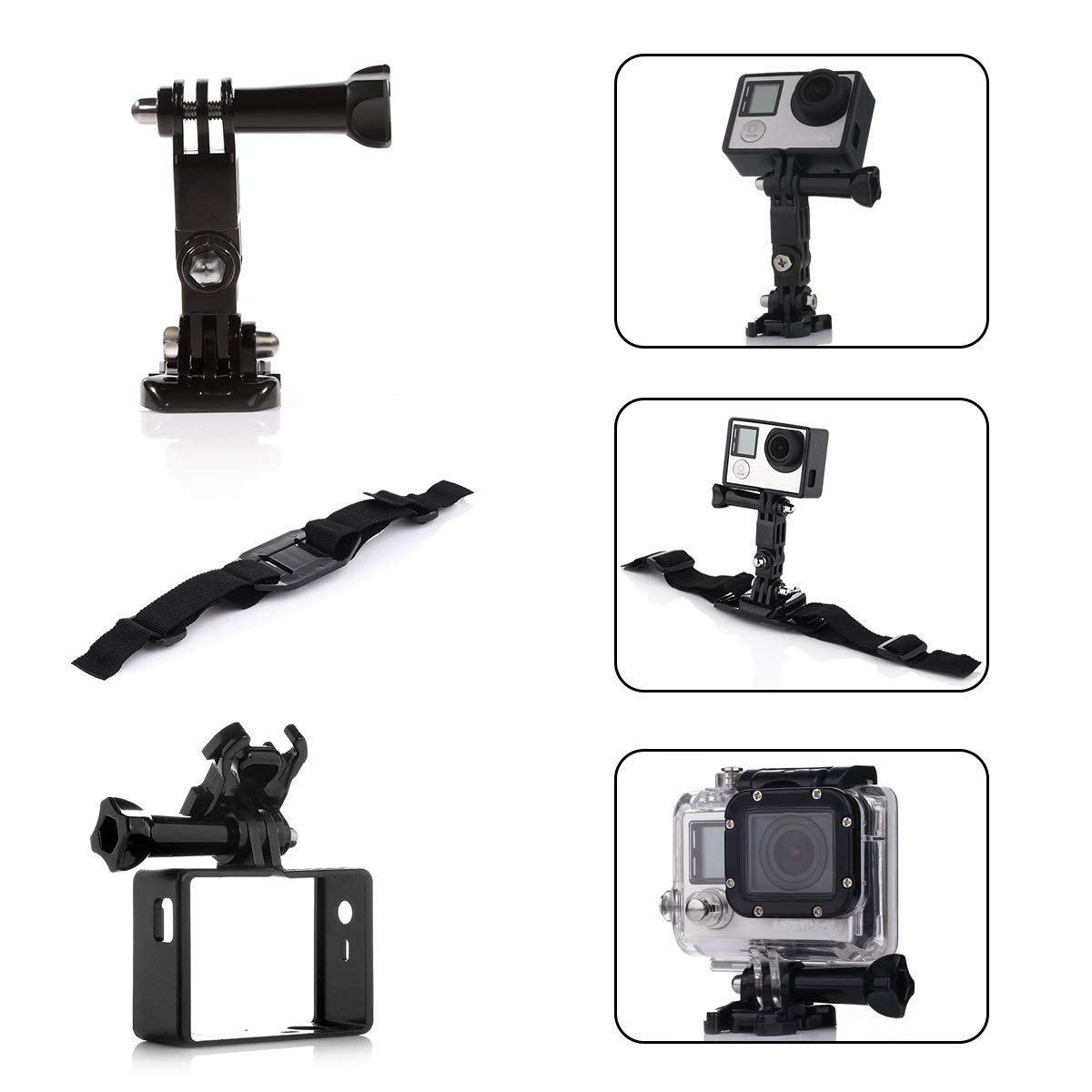 Overview:
An all-in-one solution for your Gopro camera, this kit includes multiple mounts which covers a wide application from your head to bottom, such as Head strap Mount for a effortless shooting, Aluminium Frame to protect your valuable camera while riding, a floating pole for capturing beautiful pictures under water even includes a carrying case to hold functionally all your necessary items. Taking your photos from different angles with this kit in different situations.
Compatible with Gopro Hero 5/4/3+/3/2 SJ4000 SJ5000 SJ6000 Camera.
Contents:
1x Carrying Case
1x Head Strap
1x Vented Helmet Mount
1x Chest Mount
1x Wrist Mount
1x Floating Hand Grip
1x Wrist Strap
1x Action Cam Shooting Pole
1x Aluminium Frame
1x Extender
1xHandlebar Mount
1x Lanyard with Sticker
1x Clip
1x Thumbscrew Mount with Lanyard
1x Long Extender
1x long Pin
1x Suction Cup Mount
2X Anti-Fog Inserts
2x J-buckle Mounts
2x Mounting Adapters
3x Mounting Bases
4x Thumbescrews
5x Adhensive Mounts
11x Adhensive Stickers