产品描述
Powerextra 2.5Ah Black and Decker 40V Replacement Battery for LBX2040
Black & Decker Rechargeable Batteries:
Powerextra replacement battery packs for cordless drills are made up of quality rechargeable lithium battery cells.
The replacement battery is rated 40 volts, 2500mAh high battery capacity.
Professional drill batteries replacement can be recharged repeatedly with no memory effect.
Product Specification:
Battery Capacity: 2500mAh
Battery Voltage: 40V
Battery Type: Premium LG Lithium Cells
Color: Black
Condition: Brand New High Quality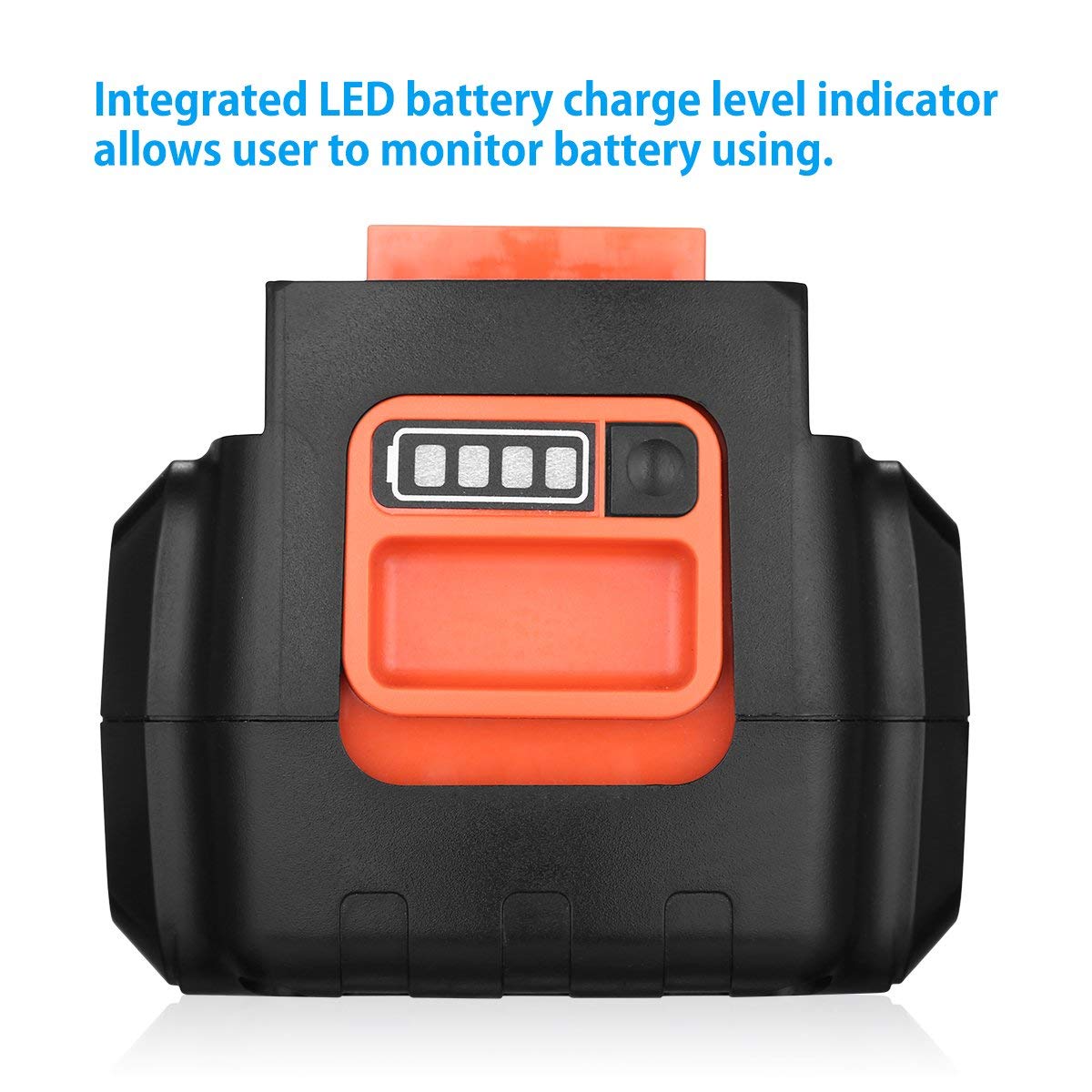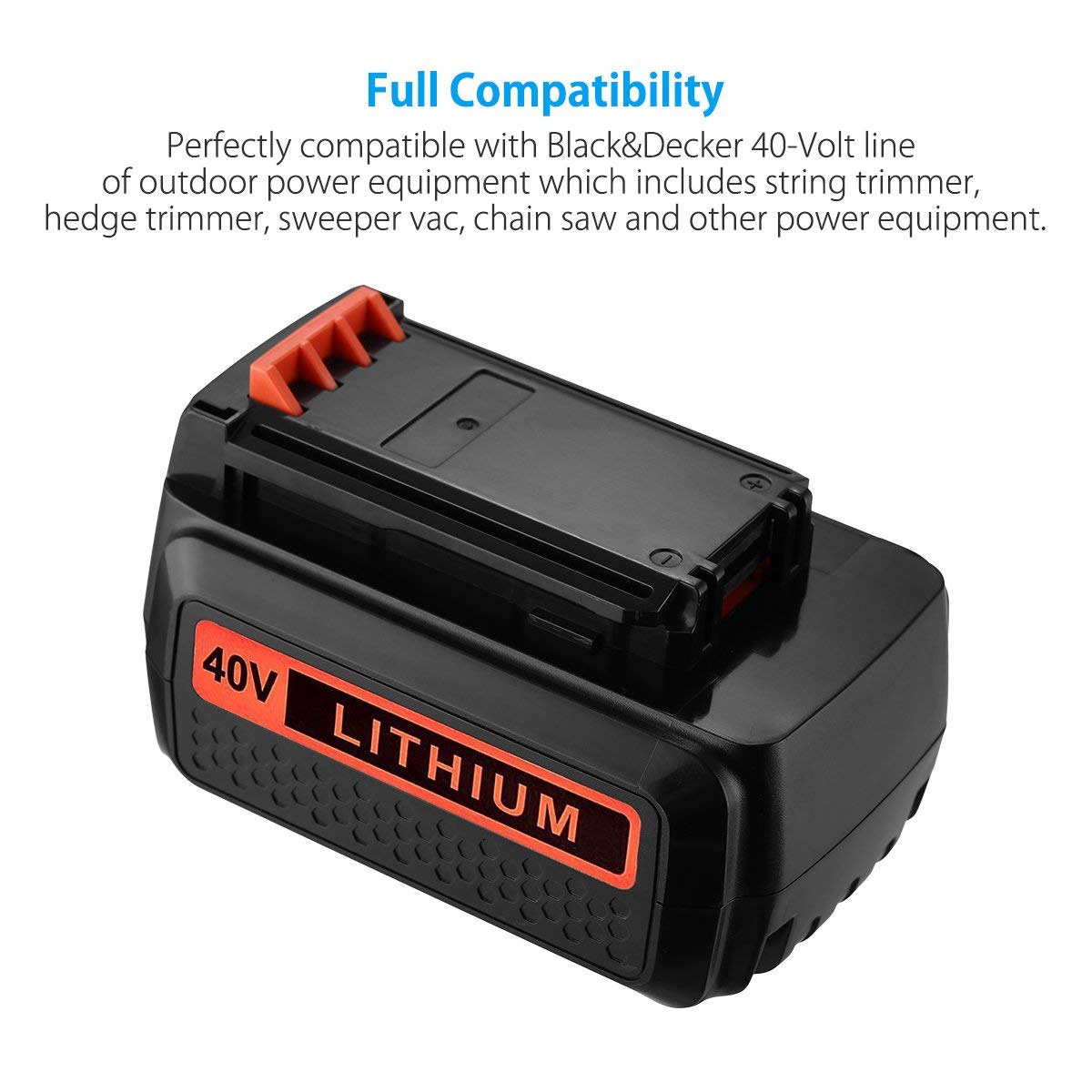 Lithium-ion Power Tool Batteries :
This Powerextra black and decker 40V replacement battery has the same battery performance as the original battery. It's fully compatible with Black & Decker's OEM standards and the original power tool battery charger.
Compatible Models:
This LBX2040 battery is compatible with the 40-Volt line of outdoor power equipment which includes string trimmer, hedge trimmer, sweeper vac, chain saw and other power equipment.
Replacement Part Numbers:
Black & Decker LBX2040, LBXR36
Package Includes & Warranty Policy:
Package Contents:
1 * Powerextra Lithium Black and Decker LBX2040 40V 2.50 Ah Replacement Battery
1 pair of gloves for protecting your hands while using the tools.
CE Certified Cordless Drill Lithium-ion Battery:
Powerextra replacement batteries for power drills are made of quality battery cells, solid casing and reliable integrated Micro chip built in. The optimized battery has total protection from overcharge, over heating and short circuit. The battery has been certified by CE for long battery longevity and excellent performance as a replacement battery.