产品描述
Powerextra 2200mAh Replacement Battery for Makita 9000 9001 9002 9033 9600
9.6Volt Makita Drill Battery:
CE certified replacement power tool batteries for Makita, 2-pack upgraded 9.6V 2200mAh Ni-MH batteries.
The 9.6volt Makita drill battery is fully tested to meet the requirement of Makita OEM cordless drills.
The battery can be conveniently charged without memory effect or loss of capacity.
These 2 pack Makita drill batteries replacement come with a pair of protective gloves for using the drill safely.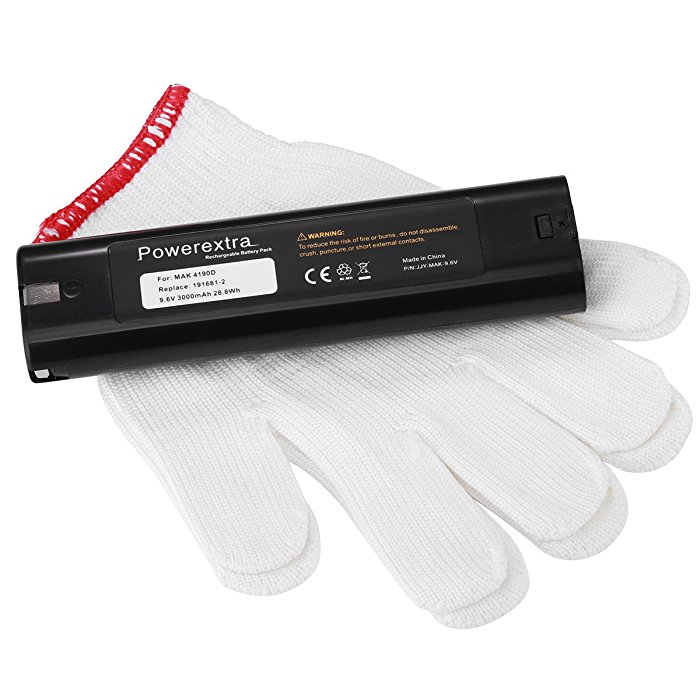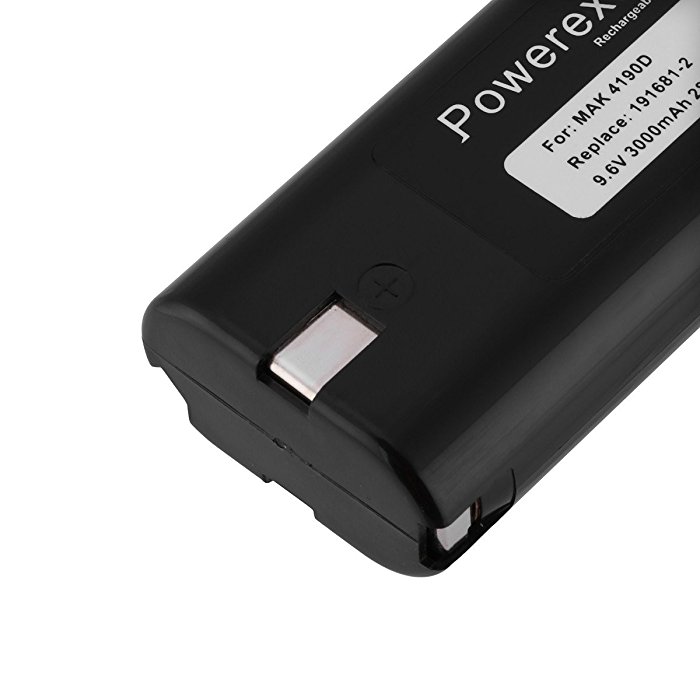 Compatible Models:
Compatible Models:
(Please use Ctrl+F in a text to search a certain model)
MAKITA Power Tools 4093D, 4093DW, 4190D, 4190DB, 4190DW, 4190DWD, 4300D, 4300DW, 4390D, 4390DW, 5090D, 5090DW, 6012HD, 6012HDL, 6012HDW, 6092D, 6092DW, 6093D, 6093DW, 6094D, 6094DW, 6095D, 6095DQ, 6095DW, 6095DWBE, 6095DWDE, 6095DWE, 6095DWL-2, 6096D, 6096DW, 6096DWBE, 6096DWE, 6096DWLE, 6891D, 6891DW, 6900D, 6900DW, 8400D, 8400DW, 8400VD, 8400VDW, 8402DW, 8402VD, 8402VDW, 903D, 903DW, DA390D, DA390DW, DA391D, DA391DRA, DA391DW, DA391DWB, DA391DWD, ML900(Flashlight), ML902(Flashlight), T220D, T220DW, UM1690D, UM1691D.
Compatible Part Numbers:
191681-2, 192533-0, 632007-4, 9000, 9001, 9002, 9600
Package Contents:
2 replacement batteries for Makita
1 pair of protective gloves
Quality Cordless Drill Batteries:
These 2 pack Ni-MH replacement batteries for Makita are made up of reliable battery cells and are solidly built to last. The batteries are equipped with rapid-charge technology and built-in protection against over charge and over discharge.